Fishing for a Bite
In autumn I have found that some of my best day session have been fishing single hook baits cast to showing fish. Watercraft and location plays a huge part in my angling but never more so than in the autumn when at times fish are less visible. As the temperature drops and the fish move into deeper water one of my favoured methods is to fish a "single" bait, nine times out of ten I will use a chod rig, and for me, this is the perfect presentation.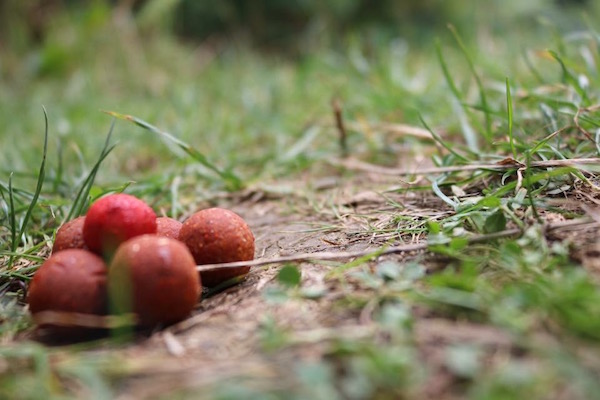 Being Autumn there is bound to be a lot of debris on the lake bed, using a chod rig gives me complete confidence knowing that my rig will be presented and fishing the way I want it to. In autumn I tend to use a dark very buoyant hook bait as in my opinion I feel that the fish have become aware of bright hook baits through the summer months along with angling pressure, so I will always fish a dark bait in autumn. That being said I will always start my session off with a dark and bright coloured pop up and will change both rods to whatever produces bites. What works on one day doesn't necessarily mean it will work on another day, I have had sessions where a white hook bait has produced fish and the following week it has been a darker hook bait that has put fish on the bank. I always have my three main tubs of pop ups that I tend to use, as I find that having loads and loads of tubs of pop-ups can often be unnecessary.
I will always use baits that I am hundred percent confident in, Autumn/Winter the bites can be few and far between and I want to make sure that the baits I am using will produce bites and that I have had previous success on the bait. In my opinion using a bait in winter that I've never used before would leave me with doubt in my mind, I need to be confident that the hook bait I am using works. My pop ups are generally always soaked in some form of attraction that I will use all year round, in winter I tend not to use anything oil based as it could congeal.


My sessions are mainly short day session so I need to be confident that I am sitting behind rods that my rigs are presented perfectly, I will always cast out with a small piece of foam pinched over my hook for a couple of reasons. I want my rig to slowly sink to the bottom of the lake bed without the hook point picking up and debris on the way down through the water column. Also, the foam will act as a marker once it dissolves and comes to the surface, allowing me should I want to bait around. This time of year I tend not to pinch my foam too firmly around the hook as it does take slightly longer to dissolve due to the water temperature, the last thing I would want if for the foam to mask my hook point. I ALWAYS test my rigs in the waters edge checking the buoyancy of the bait adding putty to the rig or taking putty off I want my rig to slowly sink to the bottom, I will do this until I am happy that my rig is right.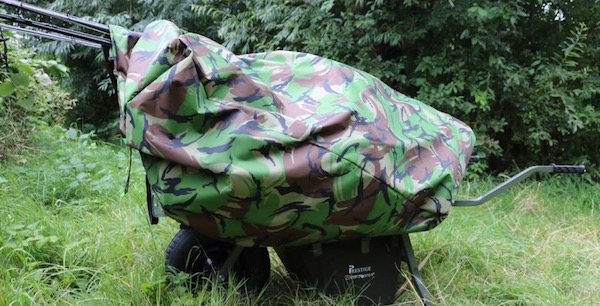 I tend to try and travel as light as possible in the autumn making it easier to stay mobile and move onto showing fish, I will always just take the bare essentials on my barrow so that I can move around the lake as quick as possible as many times as I need to as location is key. This also means the less I have the better my chances are of getting onto fish before other anglers, There is no point sitting in a swim for hours on end if the fish are not there when moving onto showing fish can produce bites within minutes. I am always watching the water for any signs of fish topping, fizzing and bubbling and listening for any sounds of fish splashing.
Along with coot's squawking being spooked by fish, these are all signs that can give away where fish are holding up. When I am in a swim/peg I will generally only spend a few hours in it and if I have had nothing I will be looking to move. I have seen so many anglers set up in a swim and sit it out even when there have been fish showing in other areas and they just pile more bait in. The advantage of fishing singles is I am trying to get a bite at a time not piling the bait in waiting for the fish to move in onto a baited area, I am chasing and trying to get on the fish, if I was doing a 24/48 hour then my approach would be slightly different but as I am just trying to nick a bite and get on the fish there is nothing more rewarding than catching when I have really had to put the effort in to find the fish and put them on the bank.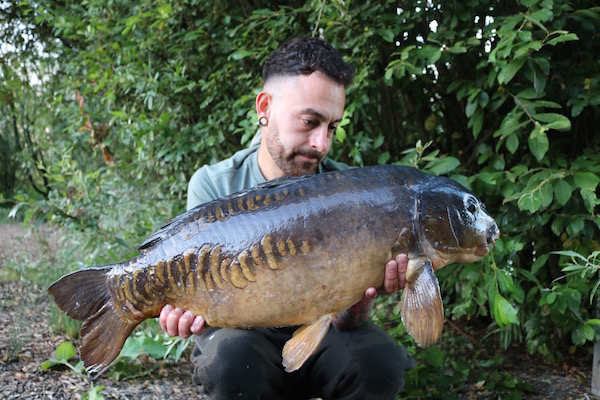 Tight lines and be lucky