With autumn and winter fast approaching the season is coming into my favourite time of year for carp fishing. It's a great time to be on the bank, with a lot of waters seeing angling pressure drop as the fair weather anglers come off venues. It is the ideal opportunity to get winter campaigns well underway. My main approach has and predominantly is bollie fishing wherever I can. During the colder months I tend to make sure most of my fishing is based on the location of the fish, this is always key to getting amongst the fish but never more so than in the colder months when light levels are fading quickly and with fish holding up in particular parts of the lake bites are few and far between. Water craft plays a massive part in my fishing watching the water for signs of fish along with listening out for fish topping in the darkness can also help me determine where the fish are holding up.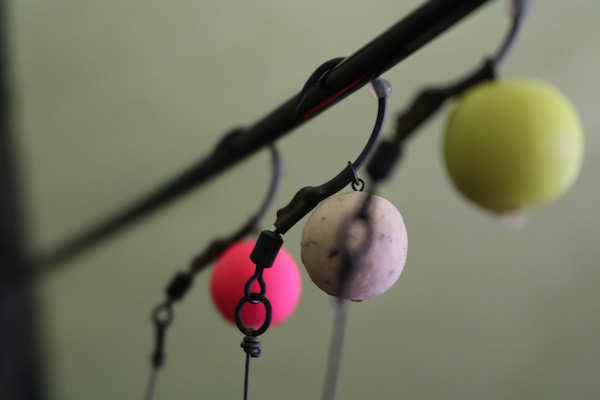 Nine times out of ten I will fish a bright coloured popup bait with a light scattering off bollies, although a single bright pop up can be devastating in the winter. In the autumn I find a pop up with a scattering of bollies best suits my style of fishing and has proven to be very productive in the past. In winter I tend to fish bright pop-ups such as yellow, pink and white, although these are good hook baits all year round I tend to find that in the winter months they are most effective as I personally feel a matching hook bait can work better in the summer months, and a bright visual in the winter can pick out some of the larger fish. Autumn and winter can be a great time of year if you're willing to put the time and effort in and reap the rewards.
With that being said pre-baiting plays a huge part in my fishing in the colder months, Introducing a good quality bait is essential as baiting up an area can keep the fish returning to feed on a spot and can help build up their confidence when feeding on that particular area. With regular bait going into this area the fish will revisit time after time. With most of my fishing being quick overnight sessions or just 24-hour sessions I need to put the odds in my favour as much as possible, but making sure I am prepared for my sessions ahead I always key.
When prebaiting me like to do this every other day and on the last day where I would be due to bait this is the day that I would fish. So if I was to pre-bait on Monday, Wednesday, Friday I would then fish on Sunday. If I was to do this I would usually introduce 6kg of bollie over the three days just to keep the fish regularly coming back for more. As I know the lake I fish is generally quiet in the winter I can tend to do this without any worry of any other anglers fishing my prebaited area but I will always pick two spots just on the off chance someone jumps in my swim. Obviously, it all depends on the fishing situation, weather and the stock of fish in the lake. The fish in the lake that I am currently on generally like a lot of bait and the younger fish tend to fish more aggressively so I am comfortable introducing a bit of bait. If I know that for whatever reason I won't be able to get to the lake to pre-bait on a regular basis I will always make sure that I can get to the lake the day before just to introduce a small about of bollie on the spot so that the fish are at least aware of the bait to help try nick a bite or two the following day.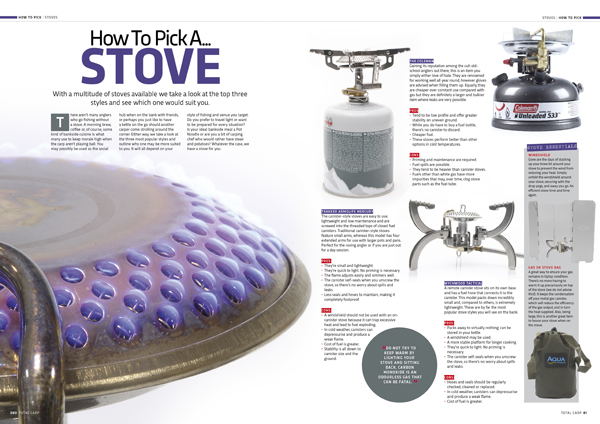 With all my fishing preparation is key but in the winter it is essential to be prepared, as I've said a lot of my session are short. I will always prepare and have a few of my essentials with me to try make my life easier.
Pre Bait where possible (I will always have bait ready to take to prebait)
Travel Light ( following the fish in winter can be very rewarding)
A Brew Kit (Keeping Warm will help you to focus more on your fishing and less on being cold)
Hat and Gloves (you can lose up to 80% body heat through your head keeping your extremities warm will make the session more bare able)
A Good Head torch /Bivvy light (Essential with daylight fading early)
Ready tied Rigs (with your hands and fingers being cold pre-tying rigs will save a lot of time)
Location, Location, Location (there is no point spending hours in a swim if you're not on the fish)
Polaroids (even in the colder months the few hours of sun can reveal where the fish are)
A good book (with daylight fading early and your prep work already done a good book is a good way to pass the time whilst waiting for a bite or two)
And lastly warm footwear!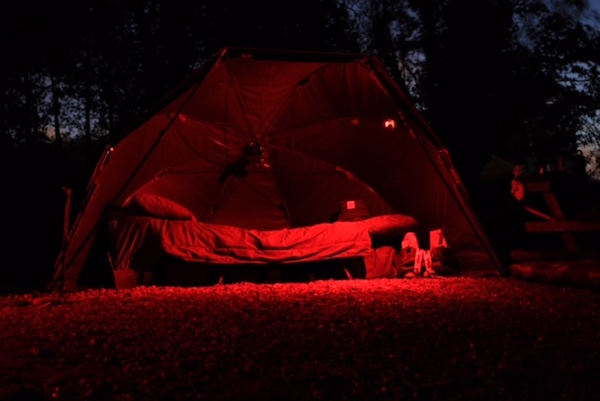 Having all the essentials and being prepared helps me get the most out of my sessions in the Autumn and winter and has helped contribute to some great captures. I will always use previous knowledge and experience from previous sessions where I have written down particular areas of the lake describing the lake bed and the distance to features. This is a great way of revisiting areas with as little disturbance as possible. The lake that I fish is particularly weedy although coming into the colder months the weed has already started to break up. With there being low-lying weed and detritus on the lake bed my go to rig will generally be a chod rig with a size 6 Krakentackle Offset hook something that I have 100% confidence in, along with a bright pop up that I have in an attractor that it has been soaking in all season. This way I am confident that I am sitting behind rods that I have complete faith in that the rigs are performing to their full potential.


Autumn and winter fishing can be the most rewarding time of year when you've had to really work hard at it to get a bite and it all comes together. All that hard work has paid off and you are rewarded for your effort's there is no better feeling.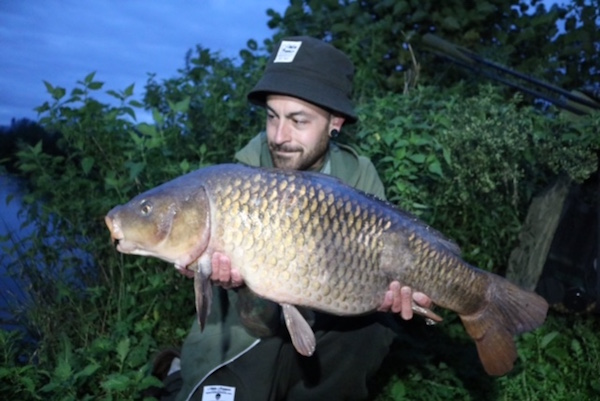 Tight lines and Be Lucky