We pick the brains of consistent carp catcher Ed Betteridge to find out how he approaches this fruitful time of year, and how you can make this your best autumn yet.
Yes, we know we keep harping on about it, but autumn is upon us and we cannot stress enough what a great time of the year it is to be on the bank. We have formulated a list that won't cost you any money yet can equally improve your chances for one last assault before the weather starts to take a turn for the worst.
Some may seem obvious, others less so, but guaranteed to get your grey matter thinking – we won't be straying too far from these rules when we get out on the bank.
1: Bait Accordingly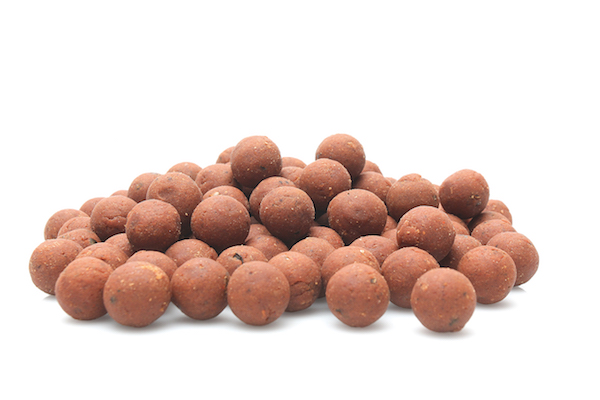 Autumn's reputation precedes itself and as a result, 99.5% of anglers will tell you "They need to feed, so pile the boilies in and sit it out."
Although on the right venue this could work and for years in the past it has done, times are changing. My thoughts are that in recent years, a lot of venues see a much larger volume of highly nutritional protein rich boilies all year round than previously, and this also is partly down to the removal on many waters of the closed season. As the carp have a much more available high food source all year round, the need to gorge themselves is not so prominent, due to sustaining healthy weights all year round.
Some waters do respond very well to a pre-baiting campaign, especially when the carp are not used to seeing it. However, if I am fishing a highly pressured day-ticket or club water, where the carp are used to being fed large beds of bait, then the opposite approach would be where I start.
Observe your water and, more importantly, other anglers and try to gauge how much bait is going in; simply bait accordingly to the situation and you may just be surprised how little bait, in the right place, you need.
2: Find The Deeps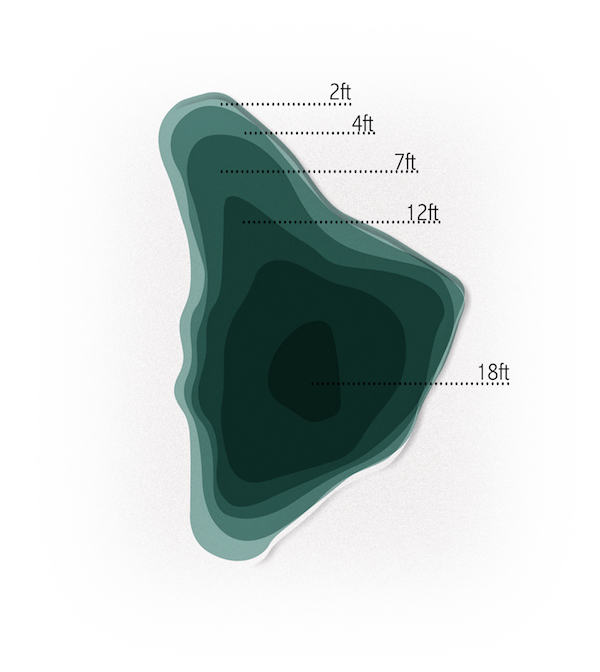 As many anglers do, I head straight to the gravel spots and firmer shallow areas come spring and summer, yet as soon as the leaves begin to drop I venture to the deeper areas. I cannot be 100 per cent sure to say it is because the temperatures are more constant or perhaps the last of the natural food is present, but from experience I can definitely tell you deeper and more silty areas always seem to produce the goods at this time of year.
Another way to think about it is if the carp have been getting hammered on the harder, cleaner spots, is it just a natural transition to head down to the 'safer' areas? Without a doubt, though, dust off your marker rod and start leading around; you never know, even fishing the back of your preferred gravel bar into the deeper, softer substrate may just bring you that better fish.
3: Observe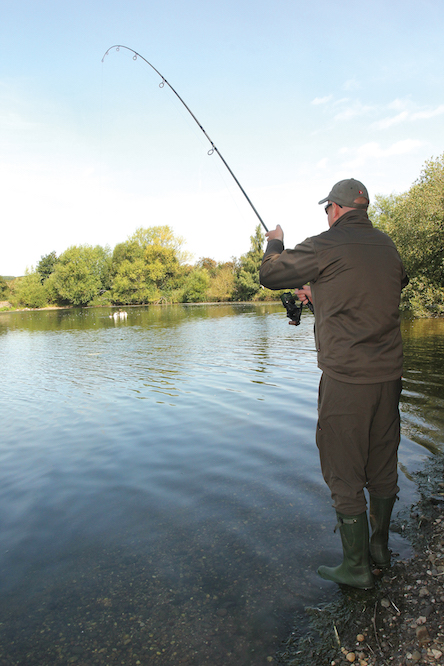 Now although this may seem a simple one, not everything is as it first appears. With regards to general location, spend your time walking and looking. Other than temperatures and previous spots with form, take into consideration the angling pressure. Carp will always venture to the quieter areas of the lake, especially after being targeted for a whole season.
Take extra time to look in the neglected bays and overgrown swims, even going as far as trickling a little bit of bait in as you walk around.
With that said, I find it is often a better time to target the middle areas of the lake. All summer the carp have been patrolling the margins, and what with bumbling loud anglers and the ease of setting margin traps these areas will now be being visited less frequently and with much more caution. It would be wise to investigate the middle areas where the carp should have their guard down a little more.
4: Weather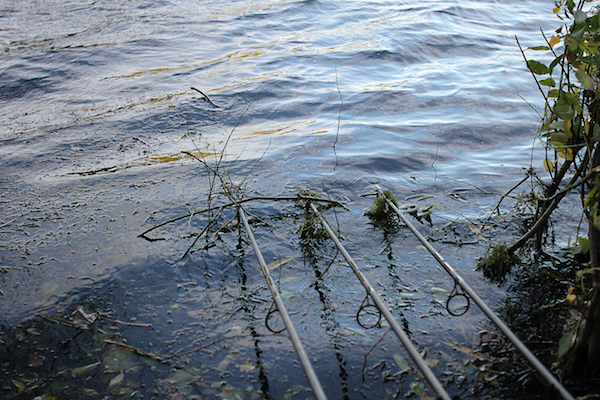 Often regarded as one of the best times for large weather fronts, autumn is the time to get on your preferred weather app and look for strong winds. They will normally be warm coming in from the south and southwest, with lower pressure systems moving in accordingly.
I have never found big hits are synonymous with these weather patterns but certain big fish can often heavily rely on these to negotiate areas of the lake in the hunt for what's left of the natural food present.
Get on the end of the winds; it may not be the most comfortable for you to angle in but once the rods are out you can tuck yourself away and watch as the weather unfolds, these can be some of the most electrifying nights you will spend under a shelter.
5: The Weed Is Dying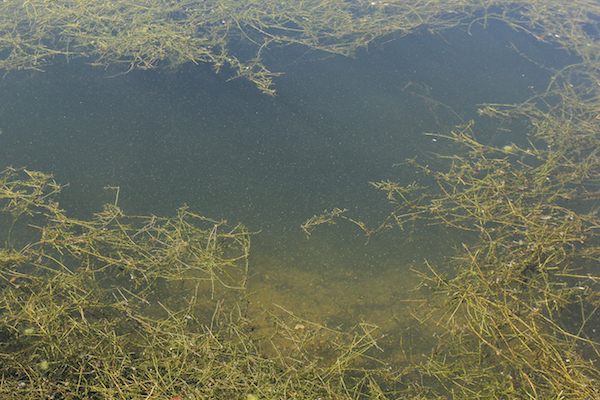 As the temperatures begin to drop and the sunlight hours diminish, it is only natural that the growth of weed will subside and with that weed will die off. This allows spots that may have been out of reach in previous months to now be accessible. In addition to that, fish will easily uncover a new food-rich larder, which was previously covered up. This goes back to coming off the more familiar spots and searching out the new ones.
Think of it as targeting a spot before it is a known spot. Drag a lead through the swim and pay close attention to where the carp are showing, new spots will be appearing all the time and as a result you could be among the first to reap the rewards.
6: Weight It Out!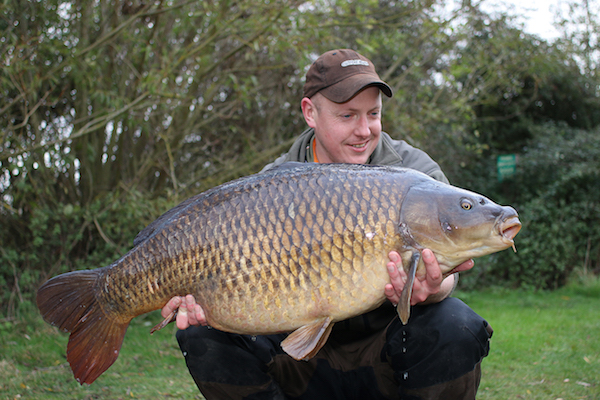 Don't be disheartened if your catch rate begins to lower; I for one have found that autumn is not a time to receive multiple takes, but those you do receive will hopefully be from bigger and better fish.
Spring is renowned as a time when most of the fish stock will come out and gracing the bank. Summer I have found it seems to be the hungry little fish that seem to plague you, whereas autumn is generally a time for the larger residents. Sit it out and don't get down, your next bite could well be a season maker.
Equally, be prepared for such fish. Carry a large unhooking mat and a flotation weigh sling too. The last thing you want to happen is to slip the net under a right chunk and not have the equipment on hand to look after it and ensure you make the most of that capture.
7: Hook Baits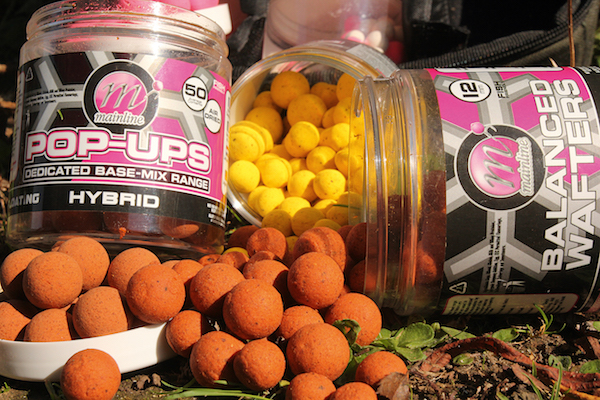 I often use a lot of bright, attractive baits throughout spring and summer, whereas in autumn I will "match the hatch", as they say. Bottom baits straight out of the bag or equally my wafters or pop-ups will be the same coloration as the free offerings I am feeding.
Think about the carp you are targeting, they have been pressured all year around and have seen every colour of hook bait cast among them. In the spring months a bright single can often work for you and nick a carp's attention to a quick and easy meal when they are on the forage; however, I feel this is reversed in the autumn and a bright bait can get the carp's attention in a negative way, almost warning it off that area. t is clear when looking through the magazines, DVDs and social media the rise in popularity of pop-up rigs and 80 per cent of them feature a bright sweetie attached to the rig. Be different and make your bait blend in; an unexpecting carp is much easier to catch than one on high alert.