The British Young Carpers' Angling Championship (BYCAC) was approaching and I wanted to get my confidence up so we decided to go down to Linear Oxlease to get some practice in.
Following a long trip down after work, we had a quick look around the lake but it was really busy since it was the start of summer holidays.
After seeing a few fish, I settled on a peg a little way down from the island. I was buzzing to get out there.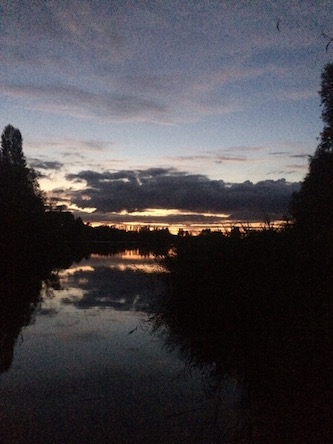 It didn't take long to get all the kit unloaded and I quickly flicked three rigs – all bottom baits – out. One went to a spot where I had seen fish 'bosh' while the other two rods were positioned on a gravel bar.
I'd saved myself time because of my previous visits. I had it all the information stored on my Fox Swim Mapper so I could bang it right on the spot; I covered it with 12 spombs over each rod to hopefully get them – or keep them –munching in my area.
The night was uneventful so I got up early. I was watching the lake to see where the fish were – there were some topping in the bay. It was like an invitation, they were shouting for me… so I packed up my gear and then barrowed it round to that peg. Having never fished this one and with the fish still being active in the area I didn't want to spook them but I did want to be in the correct spot.
I flung a lead out a rod length off the weeds and, thankfully, on my first lead around, I felt the lovely crunch of gravel.
Being a rod length off the reeds meant the fish would still move in and out safely without feeling too pressured – it was only 7½ wraps.
I put one of my rods on a zig and the other two on a pop-up corn with maggot rig with size 6 Kraken Twister hooks pin sharp to nail my monsters…
I put them on the spot along with three spombs every five to 10 minutes just to keep the bait going in a little at a time.
It didn't take long for my alarms to melt off and my heart to start beating that bit faster. It turned out to be 21lb 8oz mirror. I quickly wrapped my rod again and replaced it to the same place with three more spombs back out on the spot.
Before I knew it, the rod had melted off again but with a bit more of a fight. I knew it wasn't too large but a carp is carp and, with my match in my mind, I had decided I would have qualified for the finals but I wanted to push to see what I could get out of this corner that I had never fished before.
I was spodding out with my magic Hydra Baits Nutty Spod mix with loads of corn and maggot put through it. The maggot and corn rig had proved that it was working and they weren't having anything to do with my zig so I changed them all to same rig to increase my chances further. This time, it took quite a while to get the next run and it was a very different take. It beeped and then dropped back then pulled up tight and then 'BOOM' it rattled off!
It took me into a weed bed to the left and I had to let the line go slack for the fish to finally free itself but it carried on trying to get back into the weed bed. Thankfully, with the steady pressure, the fish plodded into the landing net. It was a very pretty common weighing in at 11lb on the button.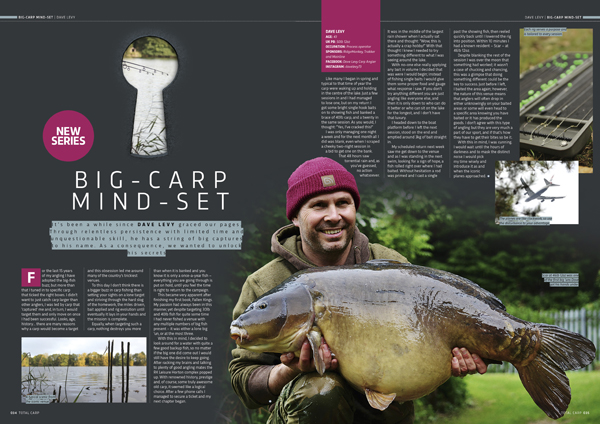 Immediately, the rod was back out on the same spot but this time I changed to a corn stack with a size eight Twister and it didn't take long before the next fish fell into my landing net. I thought it was a scraper twenty mirror but in fact, it only went 18lb 1oz.
Back out went the rod again back with a couple of spombs on the spot. I was obviously on the fish and enjoying having a series of takes if not many whoppers and a further five fish fell to my corn and Kraken trap all from low to high mid-doubles. I was tired from all my 'hard work' and fell into my bivvy for a good night's sleep.
I was up early the next morning and, after a couple of hours, I noticed that the wind had changed and the fish pushed up the other end closer to the island so i gave it a couple of hours then made my mind up to move closer to the fish.
There is no point sitting where there are no fish. I didn't want to camp, I wanted to prove to myself I could catch and keep on catching, walking round and round until I found another swim with plenty of fish for me to try my skills on.
To the left of the island near to the bottom bay, the fish were fizzing and it felt right so I packed my gear once again and trudged round, trying to decide whether to stick to my rigs from yesterday or swap over. I settled on a corn stacker and plastic snail topped off with corn on a stiff link.
I had a couple of liners coming into the night but the fish finally fell to my tactics late morning, turning out to be a lovely 18lb 1oz mirror.
This came from the edge of the island, tight underneath, which meant my casting had to be accurate. Even with the lovely foam, I did lose a few rigs up there but perseverance paid off and I was managing to 'zoob zoob' as I call it – hard and low and plop into place as this was the only clear spot on my side of the island, since everywhere was heaped full of weed.
I also managed to place one very close in – three and a quarter wraps – on another gravelly clear spot.
The first to tear off was the close-in rod – it shows that the fish don't all hole up in the middle of the lake. It tipped the scales at 8lb 10oz – small but beautiful.
My fishing felt amazing and I was praying that in just a few short days I would be able to do the same thing for the BYCAC and at least manage to qualify for the finals. That said, the intense stress of fishing for nine hours to catch at least one fish is immense. I tried to return my thoughts to my current fishing to enjoy the days I had left. The sun was setting, we had eaten dinner and I felt a bit more relaxed. All of a sudden the rod close to the island melted off, which made me jump! It took me into a weed bed, like a nose dive. The fish knew what to do but I was adamant that I didn't want to lose him so I let the line go slack and gave it 10 minutes but still nothing.
So I pulled the line tight and gave it pressure sine I was pulling in a massive weed bed. I managed to pull some off the weed off and netted the whole lot just to make sure. To my amazement, there was a nice common in the net!
I was gobsmacked the fish weighed in at 9lb 10oz; it had fallen to the snail and corn rig.
I was beginning to wonder if I had found the edge for catching at the BYCAC as it seems to be a new tactic or a new thought that wins it every year. Could I have stumbled upon it? Small though it was, a number of stockies falling to something unusual could be the answer – my stomach was butterflies, my head was reeling again, I now could not wait…
The next run I had was bit different again; the line pulled up tight and then dropped back and then started creeping up until the alarm went tearing off.
The fish didn't fish fight that hard, it just plodded about and I managed to get it into my landing net. I had picked up a very nice common at 19lb 10z. I was over the moon.
As the night fell, the fish started to feed and a mate of mine, Barry Harris, had his first fish. Not long after that mine went off again with a beautiful 14lb 1oz mirror to end of my session.
I was tired and needed rest so we packed down and went round to help the BYCAC team set up. The boss of Hydra Baits was fishing in the swim that I first started catching from after setting up.
I stood with him and we looked out on to the lovely morning water. There was fizzing and bubbling inviting him in so he grabbed his rod and flicked a single to the showing fish with a new test bait. Off it went about 10 minutes later with a smashing fish – a 32lb 7oz mirror – which obliterated his old PB. It was a beauty! We gave him his glorious soaking and he was a happy man. This just proves you must always put a rod and a rig to showing/fizzing fish.
I was now getting ready for my BYCAC qualifier. I may have been a little scared but my confidence had been built over my watercraft, my rigs, my bait and my tackle. It was all down to that horrible, horrible draw. Where would I end up on this lake?
If I am honest, I was hoping for no open water swims. I like features, whether it's islands, reed beds or snaggy areas.
In the next episode, I will tell you how it went, in the mean time, tight lines to you all.
Please check out my YouTube channel for the accompanying video – Tyler's Carping Adventures.