With so many anglers putting stunning captures on the bank these days, they can often overlook taking a simple picture and their capture can be let down by the quality of the photos. After all, you want to remember the capture in all its glory and with so many pictures going up on social media we all want a good one. We spend hours, even days, putting a great deal of effort into catching stunning fish so it's a shame to not capture that moment properly, all for the sake of rushing.
We've all seen that picture where a bucket has been left in the background or bags of rubbish, tripod and so on. All this can be prevented by taking a little time to organise yourself and get set up properly. Make sure you are set up in an area where it will do the photos justice and the scenery will complement the photo. Look for an alcove or pathway in a tree line, or in front of an area with bushes as opposed to having a fence in the background.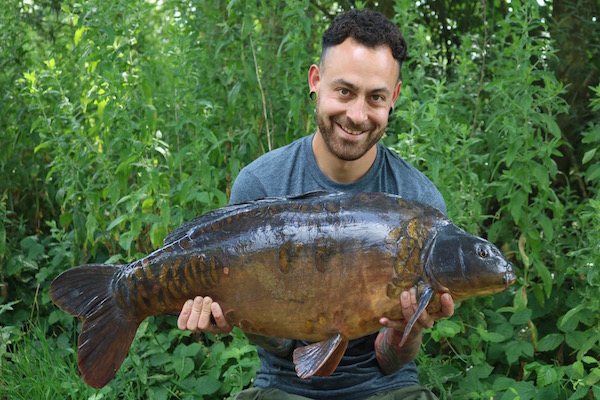 I always have my unhooking mat set up in an area that I am happy with should I have a capture and will have a distance stick either side of it. These act as markers when I am framing up my pictures. Once they are just on the edge or out of shot I know that the camera is close enough to have myself and the fish in full frame and not too far away that it captures too much background.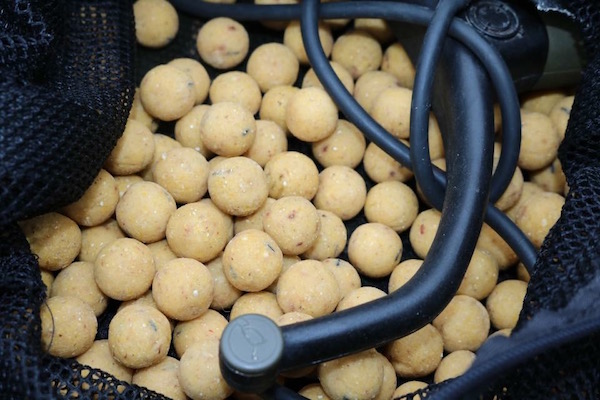 I will always take a number of practice photos to make sure I get this right. Where possible I will mark where I have my tripod in front of the unhooking mat should I need to move it for any reason. I will mark the ground with a stick or stone, or where possible parcel tap.
Once I have picked a suitable area made sure that my camera and tripod are set up correctly with no background rubbish, I am now set for when those bite alarms scream into action and I catch.
With there being so many great nets and retaining slings on the market I will leave the fish retained until I have set up my camera. I am happy to leave it in the net/retainer as long as it is safe to do so and I'm abiding by the fishery rules. This gives me time to compose myself after catching and make sure my camera settings are all set for the situation. Depending on whether it is day or night will determine my adjustments.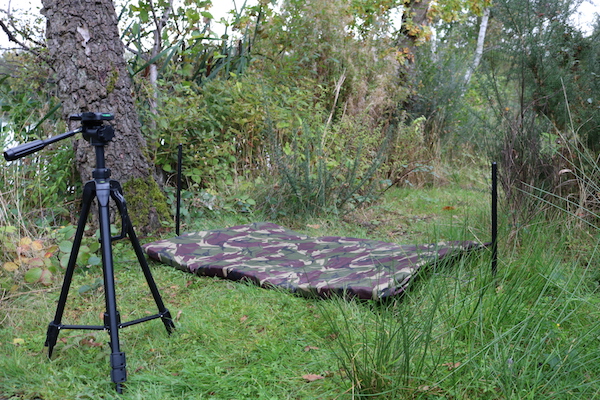 If it is night, I would usually set my flash up. This will give me a distinctively clearer picture, making sure to have the flash set correctly so as not to get too much glare off the fish. When fishing at night I always make sure I have the correct lighting for my pictures. With the array of lights and flashes available nowadays there is no reason not to be able to get a good picture at night.
Two pieces of kit that I would recommend are the Glow from Hobo Armour and the Beam from Rhino Tech, both great products for the job. I always remove my headtorch for any night shots. There is nothing worse than a picture ruined by the glare off a headtorch or the light from the headtorch itself.


When taking my pictures I will always make sure that the fish and I are both well lit up. I make a conscious effort to make sure that I am holding it level and that it is in full frame of the camera using the distance sticks I have already set up. I also make sure that my hands are placed gripping the anal and pectoral fins. This is not only for fish safety should it decide to move while I'm taking the photos but also so that the fish is in proportion and there is as much of my hands out of the picture as possible and I'm smiling, of course, because I've just caught!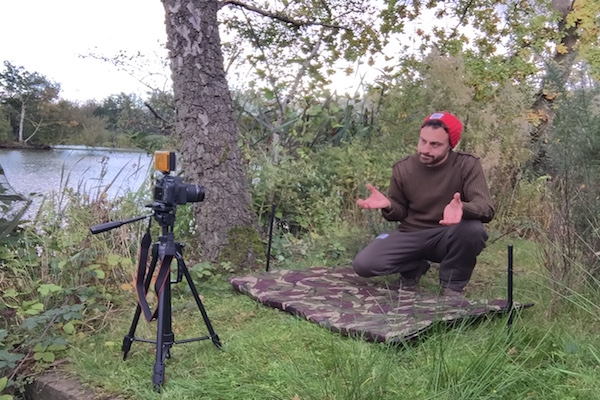 I will take a couple of pictures of each side of the fish, being sure to apply water to it between pictures. The main reason is because there could be distinctive marks on the fish or one better side than the other.
There are a number of ways to achieve taking multiple pictures – remote controls for cameras, self-timers and even apps should you be taking the pictures on your phone. It's always better to take too many photos than not enough.
Once I am happy with my stills I will return my capture, making sure I hold/support the fish in the water and retainer until it is ready to swim off of its own accord.
Using all these elements learnt in my photography over the last few years has helped me get some stunning capture shots. I will always use these principles when taking pictures for other anglers because there is nothing worse than discovering the pictures are horrendous with the top of your head out of frame or your eyes are closed where you've blinked. I will always make sure that I say to the angler: "Lift the tail up" "Move your finger" or whatever it may be to make the picture as good as possible. Apply these principles into your photography and I'm sure you will get that perfect picture!