After 6 months i finally returned to my favourite lake The Oaks.
It changed allot because they have cut down allot of trees and shrubs in the winter which is a shame, but now it is definitely more friendly for disabled anglers which is great as it is important that the disabled anglers have a nice and safe place to fish carp.
But like I always do, I went for a good walk around the lake to see if i could see any activity, which proved difficult because of the windy conditions.
So i simply started how I finished last year on The Oaks because that was pretty successful and I caught loads of carp. But in my first session I started to notice that every year needs a different tactic because last year you had to fish very compact and near snags and this year i had to find the most deepest spots I could find in the lake which was in the middle. So I had to change all my rigs because with a simple braided rig the chance you tangle your rig pretty high in mid-air, and I'm a pretty oldschool angler that likes to throw out his rods.
So i came up with a rig which is pretty much all fluoro carbon for the stiffness and for my bait i used a soft braid so it would still move naturaly underwater! If you are a throwing angler a fluoro carbon rig is the perfect solution because it will never tangle in mid-air and it will always land straight on the bottom. ( See Picture )
So my first session was more of finding a new way to catch a carp session, but just when i was about to leave! My indicator start screaming like a baby.
After swimming thru all my lines and giving me a real fight i see that I'm going to net a beautiful common carp. Happy Days!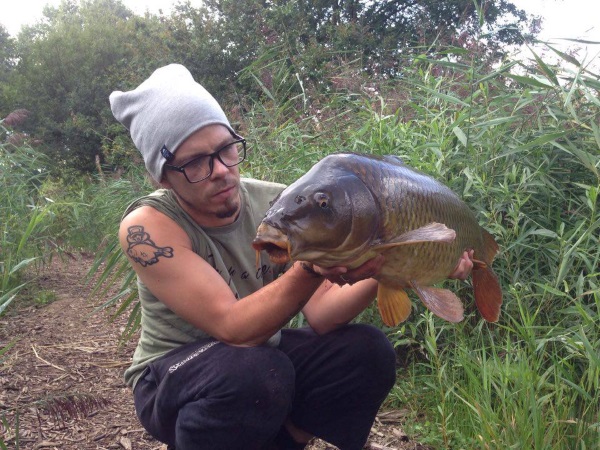 Just love the feeling driving home and everything just worked out fine, and knowing in one session how to catch them again.
Second session: I went with Frank van Dooren , just a quick instant session but the quick instant session became a session of a lifetime.
It did not take long and the first run is a fact a beautiful small common carp.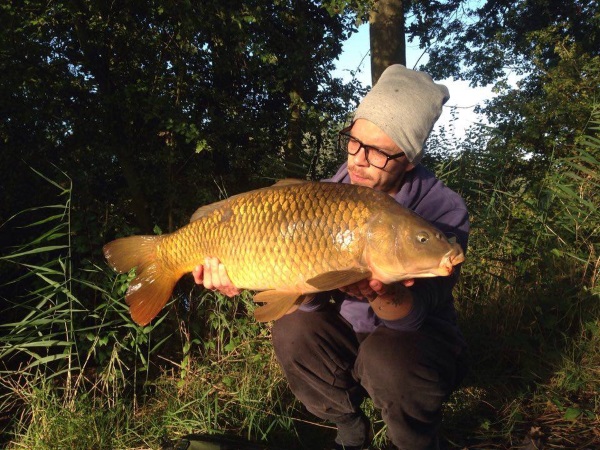 Not long after the first run 2 rods start running like crazy , a double run! For both Frank and me a drill of a lifetime they kept swimming thru each other's lines and once seeing the carp we notice Frank is a drilling a beautiful mirror carp and myself got a big common carp.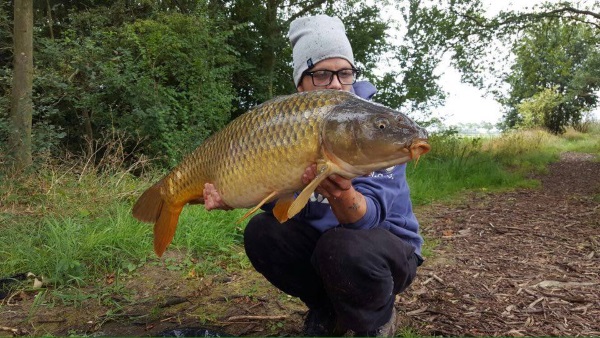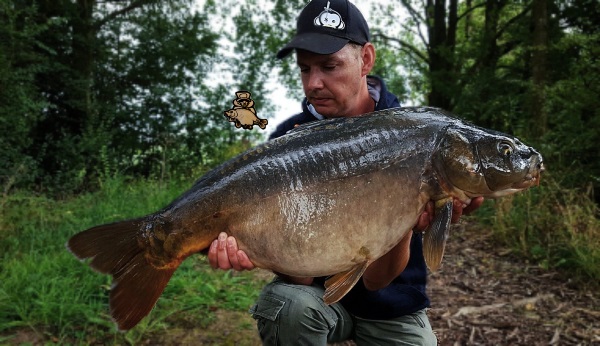 Frank and I decided we pre-bait now and come back 2 days later for a 24 hour session, so after the session we start pre-baiting boilies 5kg each. So we know for sure the carp knows our boilie and have trust in eating them without hooking them.
Finally the first night session on The Oaks this season and knowing you pre-baited the area, arriving there already seeing the bubbles on the spots we pre-baited and you just know that this gotta be a successful session! I would just have to throw my rods out before I build up my camp haha.
First run did not last long, we landed her, snapped a few pics and let her go into the night. After that, we ate and went into the bivvy for some sleep because we knew we we're going to have a rough night. I had just closed my eyes and the first rod started running, and while Frank was recording me the second rod goes off! ( Video on my Instagram ) So another double run on the Oaks second one in two sessions, man that's just making memories. It was a very busy night with 11 runs and having caught nine in total.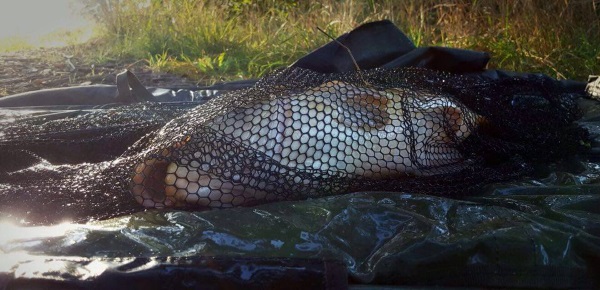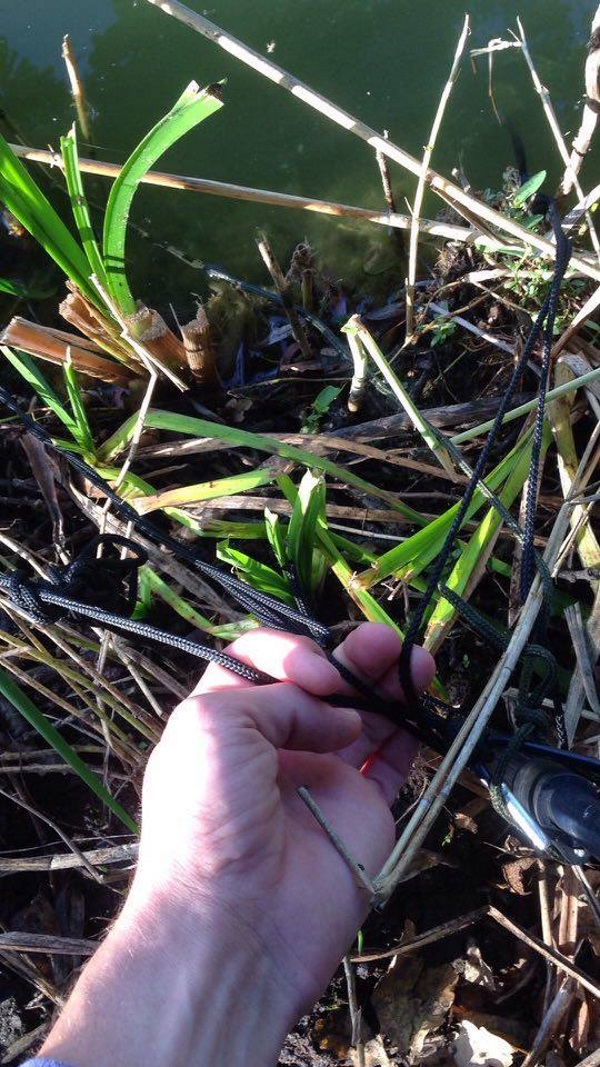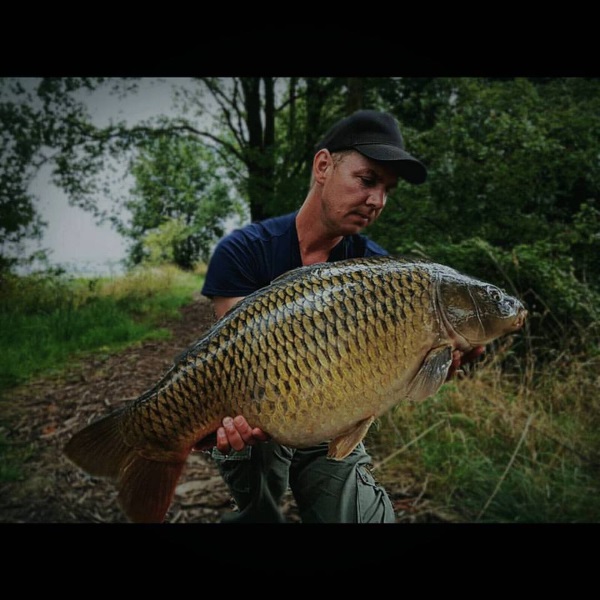 We simply did not have enough recovery slings. Which is a very rare problem in carpfishing! Thank god for this beautiful session, one to remember!
I normally would stop the blog here but i went for a quick session with a mate "Ricky Eichelsheim" before I uploaded and emailed it to Total Carp Magazine.
But this quick session was a pretty successful one as well, It did not take long and Ricky caught his first carp this year. And myself caught a big common!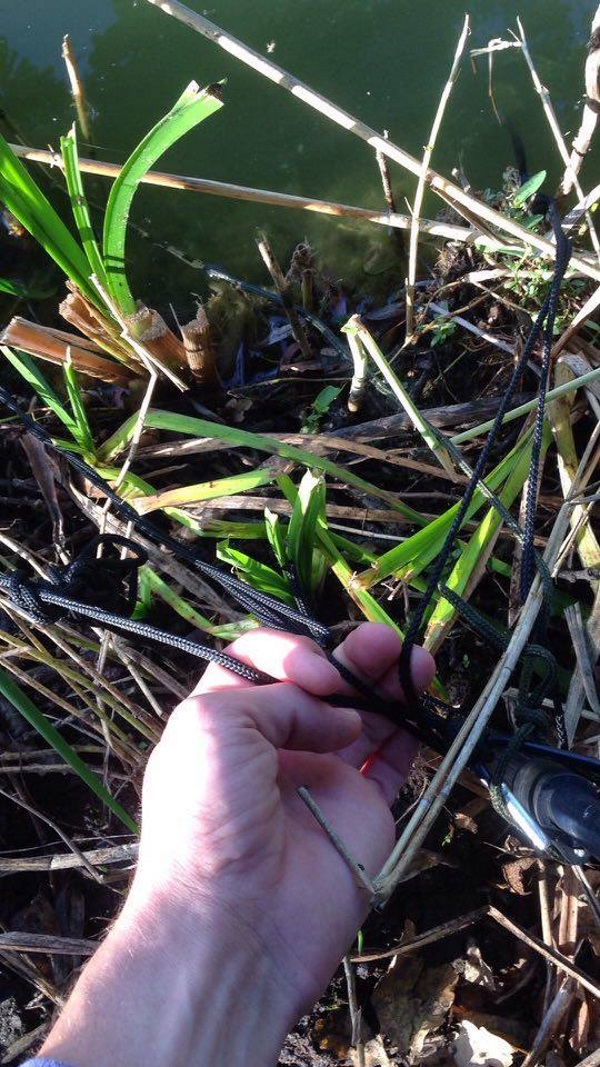 On the end of this session we witnessed this beautiful pearly mirror carp. That I can't explain in words! Just check out the picture.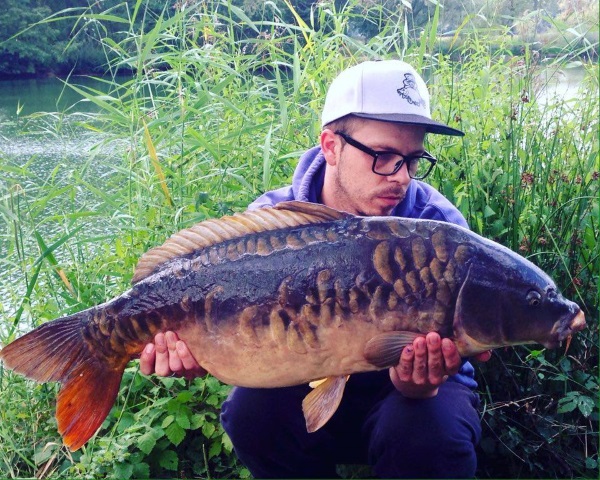 Hope you enjoyed this blog , maybe a part 3 is coming because I will stay fishing on The Oaks till winter!
Wanna follow me on social media ?
Twitter : www.twitter.com/nvrworld
Facebook : www.facebook.com/nvrworldnl
Instagram : www.instagram.com/nickvanrossum
Nick van Rossum