Hi and firstly welcome to my blog.
I have recently been targeting a lake, which is deep in the woods and is a part of my syndicate. Which resides in the Berkshire, Hampshire border. Targeting Lilly pads as my main feature.
Fishing Lilly pads compared to the normal sub-terrain features such as gravel bars, plateaus or even holes in margins or weeds. Yes sure these features can be very rewarding if you come across them, on your angling journey, or on any venues fish. But I'm going to explain the methods I use to help you fish Lilly pads successfully.
The first thing I do when I arrive at my venue is to walk around and spend a bit of time to look for the obvious signs, such as shows or even noticing where the fish a cruising back and forth normally known as patrol paths. This is the best step to finding them. But if your unfortunate and you haven't been able to notice any, but there are a lot of Lilly pads, then do not feel lost! The pads are the next step.
The first thing I do, when I want to fish against the pads, is looking for signs. Such as fizzing, or the main sign is the common pad wobble. Always spend a bit of time doing this the more you see the more you get. But these signs will leave you knowing, that you have found the fish hiding beneath them.
Often most anglers would stay away from Lilly pads because there is a chance of losing fish due to the risk of getting snagged up on them. But often its generally down to not feeling confident enough to fish them. But remember pads are brilliant collectors of natural food, also a perfect shelter for carp.
Once the fish are found the worst thing to possibly do is go in all guns blazing, i;e consistent recasting, to try and get to where you have seen them. This possibly and most probably would ruin that spot.
So my approach is simple and is effective to me, i fire out a few boilies from the catapult to the area. I figure to spook them with food instead of anything else, try it. Before you get your rods out select the select the bait you want to use. I generally use a particle mix with added boilies. I find this variates the food size, which in turn gets the fish grubbing around. Which brings them to a tricky addiction. I generally use Hydra Baits TNT boilies with Carp Particles Spod mix.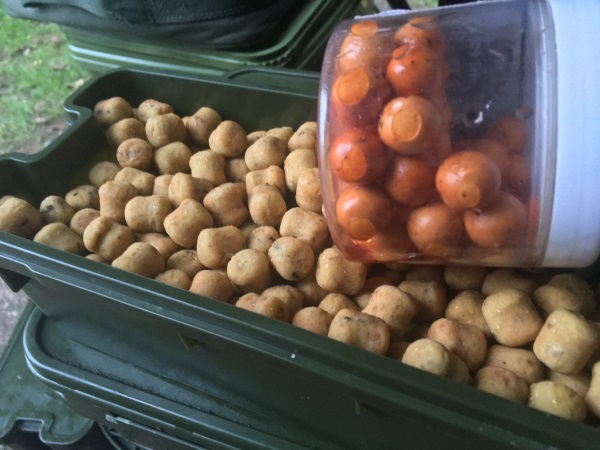 So how do I get my bait out there ,without all of the commotions. Simple, its the next best thing, If bait boats are banned on your venue. This item is relatively fair priced and is an awesome bit of kit to have in any carp anglers arsenal. A margin pole, I use a 12m pole with a float and bait spoon on the end to get to them. To get the rig out there like I do is, I start by laying the rod on the ground placing the rig into the spoon, with the lead, and with the selected bait. The easiest way is too do this is have the rod tip over the water's edge with the bail arm open. This allows the line to come of the reel easily whilst placing each distance pole on the margin pole. This allows the line to move to easily to gain the distance needed.
Once reaching the desired point, the bait and rig need to be turned out of the spoon over the area. Being careful as being turned the wrong way could lead to a tangle around the pole, this would cause the rig to be moved of the spot. Thus meaning to start over. But generally I have found this to work brilliantly and best of all quiet and totally different. Don't forget lightweight, without the batteries.
But remember rig selection plays an important role in this, strength and mechanics are a must. I always use a hinge stiff rig when fishing against the Lilly pads. I find that this rig always lays well, once tipped from the spoon and is superbly strong. A bright little pop up normally works. I have used a lot of terminal tackle companies for this type of fishing, and lately, I have found that The Kraken Tackle hooks are so sharp and they have never opened up on a hard fight while I'm trying to pull the fish away from pads. I would recommend these too any one.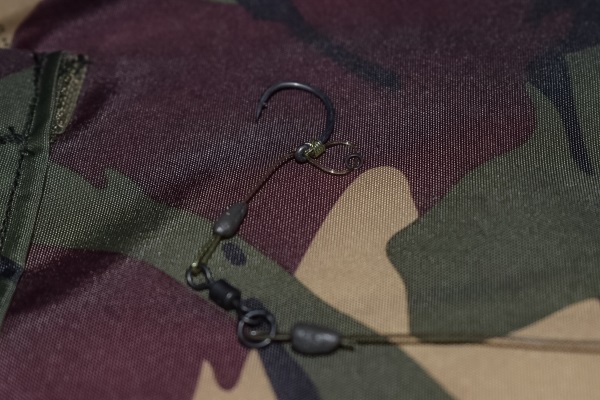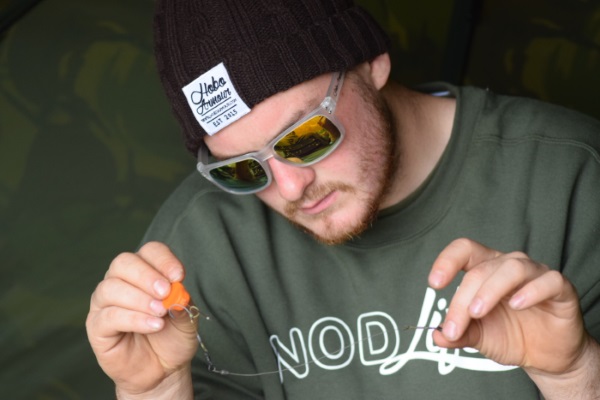 The most important thing for pad fishing or snag fishing is lead discharge, this turns loses to catches since Korda has released there Heli Safe, I feel its so much easier and safer to fish up against snags. Loosing the leads not only results in extra captures, but I feel it puts you in direct contact with the fish, bringing them up higher in the layers. So there's my set up, a hinge stiff rig. Set up heli style, on a leader with the ability to dump the lead. A strong line is a must too I use Starbaits Milspec line in the twenty-pound breaking strain. A strong line on a locked up clutch on the reel is vital.
I prefer a sensitive alarm when fishing against Lilly pads, having the option to change sensitivity is a must. Delkim TXI is the perfect for me, I instant response to know the fish has picked up the rig , is a must.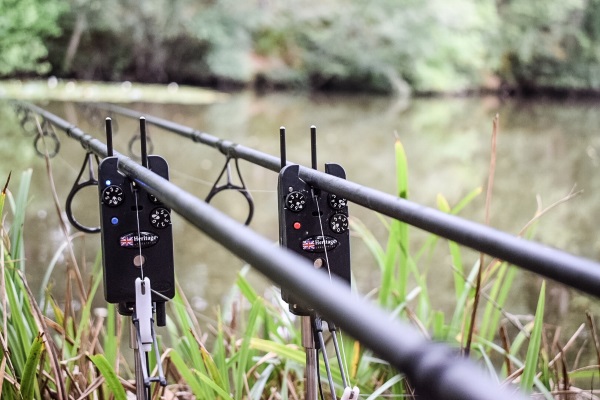 I always have confidence that is the biggest edge anyone could have, and it's the one you need to fish against Lilly pads.
Remember to set up the capture protocol first, I;e unhooking mat, scales zeroed already and the camera at the ready, and always have that fish treatment. Korda and Nash I know have treatment this removes any damages caused.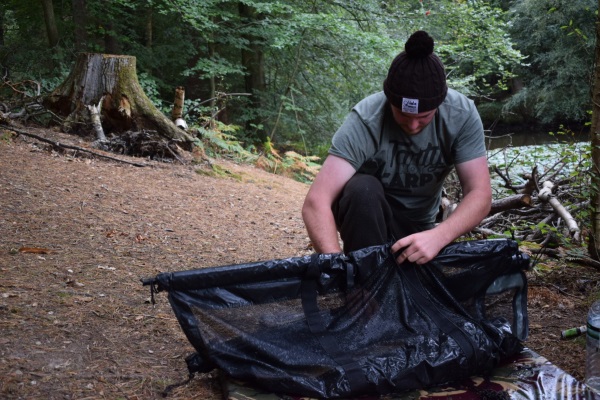 I hope this has helped you as this certainly works for me, plus it's an edge that couldn't be missed in Lilly pad fishing, I'm sure with any of the tricks I use would work for you try it I'm sure you'll see more fish in the net.
Tight lines all
Liam Woolcott.