It's been a while I made a blog about a rig I'm fishing with. But I get so many questions about the rig that I'm using on The Oaks that I've decided to show how to make this particular rig.
Let's start with all components you need. : Piece of braid hooklink, piece of fluorocarbon , Silicone tube , Hook , Line aligner , Anti tangle sleeve and a Swivel size 8.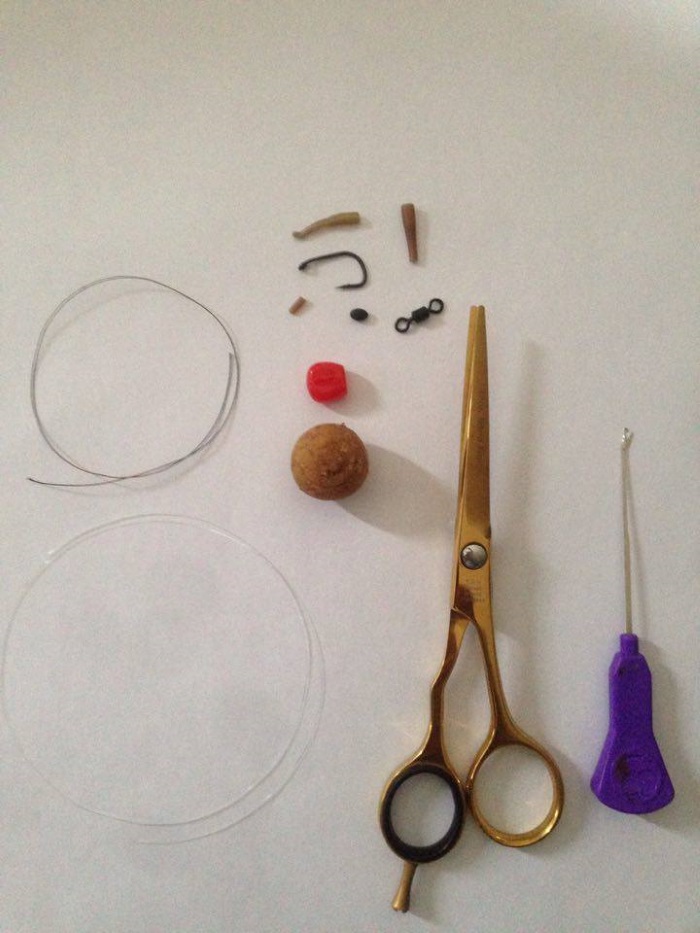 I always start with my piece of braid and simply put the bait on a big loop and attach that with a boilie stopper, also place the small piece of the silicone tube on the braid. (See picture)
Now take your hook that you have chosen and attach the silicone tube on the hook and decide what length you want from bait to hook. ( See picture )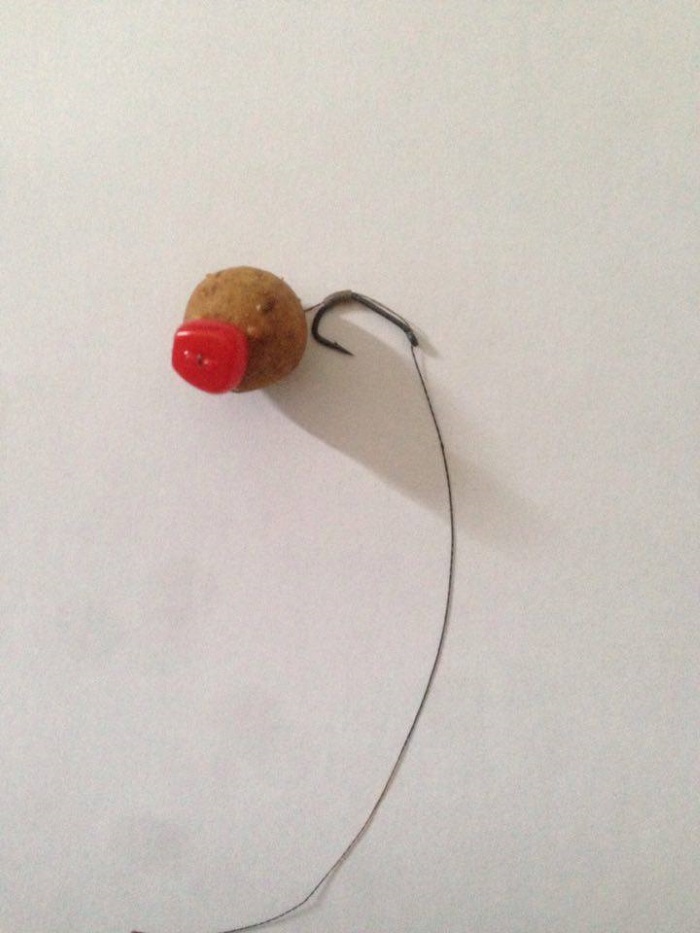 Now take your piece of fluorocarbon and attach that to your hook. It's tricky to hold everything but it's doable! ( See picture )
Now get your line aligner and shove that nice onto your hook. ( See picture )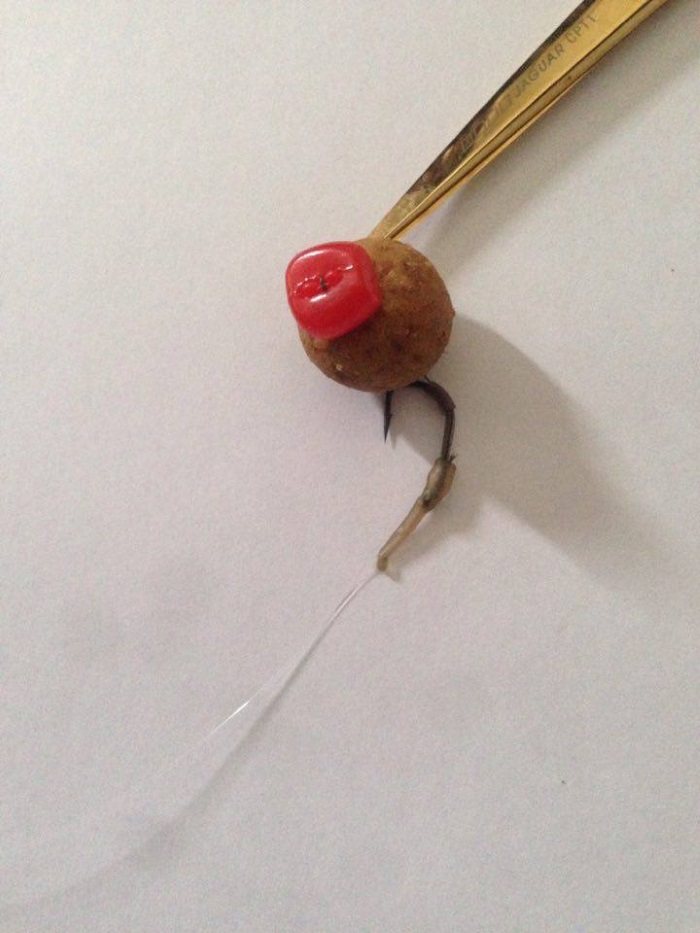 Now get your anti tangle sleeve and shove that onto your fluorocarbon.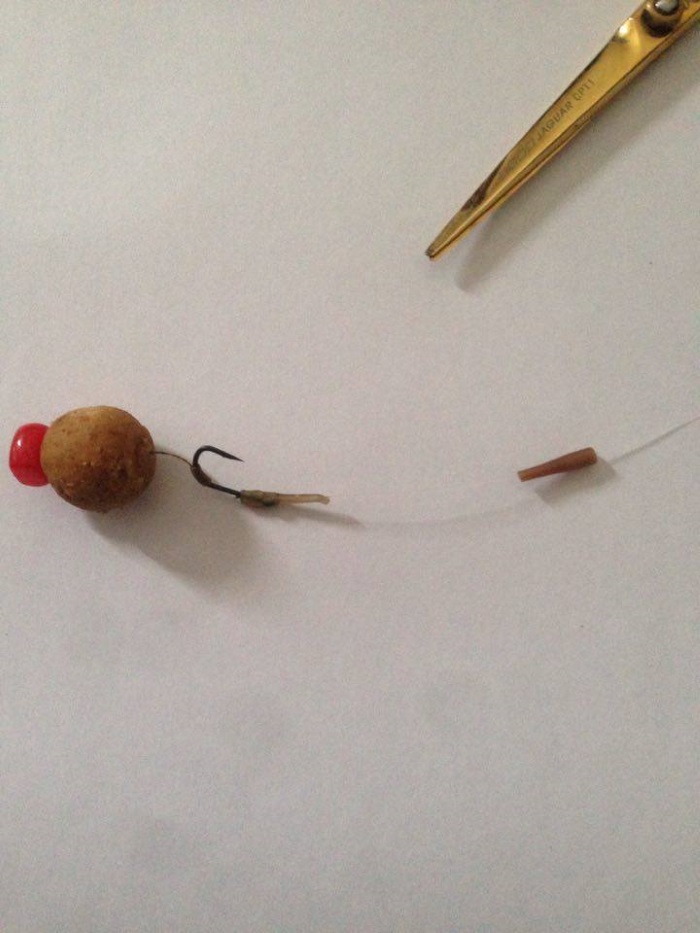 Now get your swivel size 8 and attach your fluorocarbon onto your swivel. (See picture)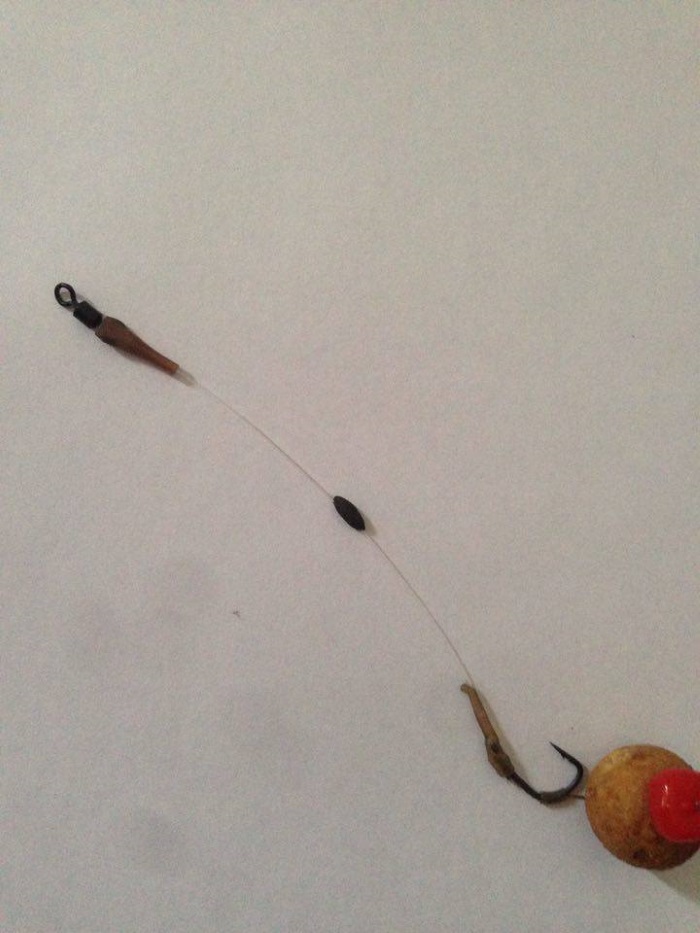 I always place some putty in the middle of the rig. Fluor carbon will sink good enough to be straight on the bottom but i just can't help myself to place some putty on my rig. (See picture)
Your Done!!!!
Reasons why i use this rig is because I'm a oldschool carp angler that simply throws out my rods. To catch carp on this particular lake I had to throw long distances and 5 outta 10 times I tangled the rigs I was using before so I had to find a solution for the tangling but I wanted to keep the smooth movement on my snowman bait. The piece of fluoro carbon will never tangle in mid-air and will always fall straight on the bottom because of it's stiffness and the braid I attached my bait on will still move natural under water. And once picking my bait up there is no spitting out my bait because of the stiffness of the fluorocarbon so 99 out 100 times it's a RUNNNNN!!!!!!!!!!!!!!!!!!!!!!!!
I really hope this rig will catch you that one peg in the lake.
Definitely worth a shot!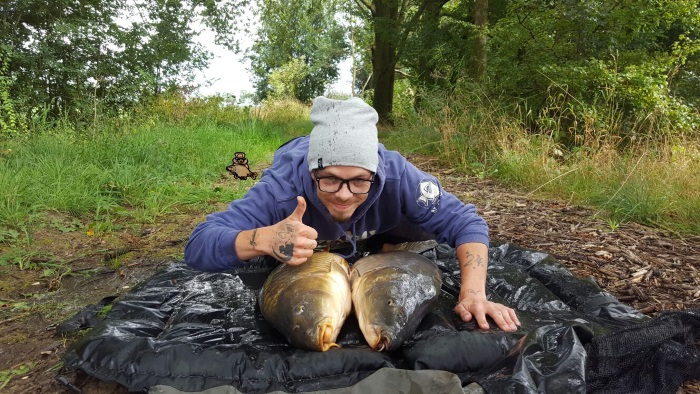 Twitter : www.twitter.com/nvrworld
Facebook : www.facebook.com/nvrworldnl
Website : www.NVRWORLD.nl