7 TOP TIPS – NIGHT FISHING
Committed carp man, and photography expert, OLI DAVIES reveals a few ways in which you can get more from fishing after dark.
Our busy lives, work, family and other commitments mean that we often don't get to go fishing as much as we would like, but you don't need to fish for days on end to catch carp. Short sessions and quick overnighters can be well worth making the effort to do – remember, it only takes a minute in the right spot – and if we make the most of the opportunities we can fit them in between all the other things we need to do to keep our loved ones happy. Even if it means turning up after dark, or leaving really early, or just getting the rods out for a couple of hours in the evening, that time isn't wasted and can lead to some bonus captures. So how do we make the most of this extra time on the bank and make it work for us?

TIP 01: Fish for a bite
It might sound a bit obvious but it's amazing how many anglers turn up a little bit greedy, fishing for a hit! This mentality sees them putting in far more bait than is either necessary or sensible for a short session. We all read about so and so catching over 3kg and so on, but in my experience this tends to be the exception rather than the rule on short sessions. Remember that you want the fish to eat your hook bait while you are still there. If there is so much bait that they are still feeding when you reel in without coming across your hook bait then you have got it wrong. Remember, it is also equally as possible to accrue a bag of fish fishing for one at a time. Catch the first, then fish for the second! You want just enough bait to attract the attention of the carp, but also enough that nuisance fish don't eat it all before the carp find it. Try feeding little and often rather than putting it all in when you arrive. Baiting for a bite at a time can be a very effective tactic after dark, with the spot being topped up after each fish. If you are fishing close enough to bait using a catapult, in daylight find out how many baits it takes in the pouch at maximum power to reach the spot – too near and put less in, too far put more in – until you get the distance right. Then it is possible to re-bait reasonably accurately after each fish. Alternatively, put in a couple of spods/Spombs of bait to top up the spot. These can be clipped up and lined up with a far-bank marker in the same way as you would with your fishing rods. So again, accuracy should not suffer.
To ensure that you have free bait around the hook bait there is no better method than a PVA bag.
It's still a very effective way of catching them and doesn't require loads of bait. Sticks, bags and stringers form an important part of my short-session and overnight armoury. Keep a few tied ready for action.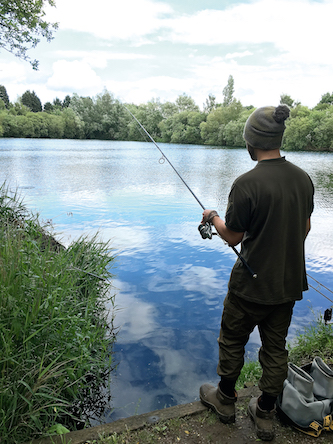 TIP 02: Smell is king
During daylight hours carp use all their senses when finding food, but once darkness falls their sense of sight becomes useless. Where a bright fluoro pop-up might have stood out like a sore thumb to be noticed, it is far less effective when light levels fall. After dark is the time to appeal to their other important sense: smell!
Smelly, oily stick mix, halibut pellets and high-leakage fishy boilies will all draw those fish in. Liquid attractors and glugs can also really pep up your hook bait and freebies, ensuring that they cannot be missed or ignored. I like to use Carpmino or similar on my freebies and I oversweeten my pop-ups to ensure they can't be missed.
That isn't to say that fluoro baits won't work. Carp will eat a single grain of plastic corn in the middle of the night after all, but if 80 per cent of your session is fishing in darkness then you are better off using a bait that is highly attractive for more of that period.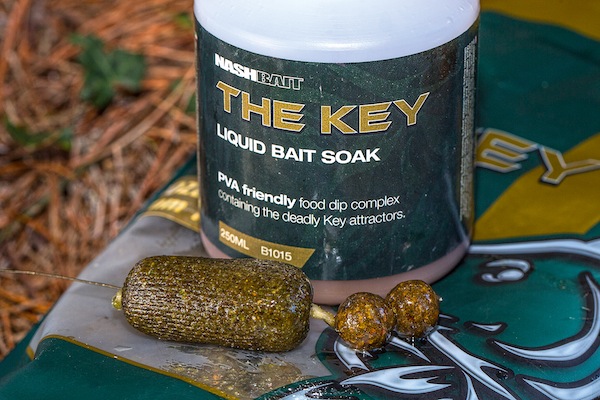 TIP 03: Go with a friend

To me, the social side of angling is very important and never more so than at night. Whether you are going for a couple of hours or for a quick overnight session it's better to share it with a friend. Two sets of eyes and ears can make locating the carp easier, and having someone to call on if you need assistance, a picture taken, or just to pass the time with will make the experience more pleasant. Fishing as a team can also put more fish on the bank, for example helping to illuminate a spot for a tricky cast, and it can be safer to fish as a pair in certain areas.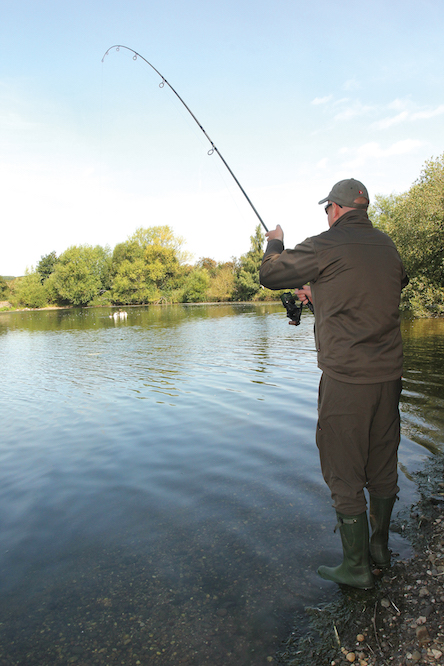 TIP 04: Hit the spot

Walk past any occupied swim on any lake and the chances are that there will be a pair of marker sticks set up behind it. Accuracy is important, and many anglers now understand the importance of hitting the 'spot'. This is pretty straightforward during daylight but after dark it's a bit trickier. Marking the line, using wrapping sticks to find the distance, and then clipping up is something that every angler should be able to do because it's a major edge to be able to get your bait back on a productive spot. It also allows you to re-bait accurately. Clipping your Spomb rod to the same distance and lining up with the same far-bank marker means you should be able to bait as accurately as you would during the day, and maximise the chances of further bites. Having this information already means that it is also possible to arrive after dark and still fish just as effectively as during the day. Some anglers won't set up in the dark but there is really no reason why it should make any difference!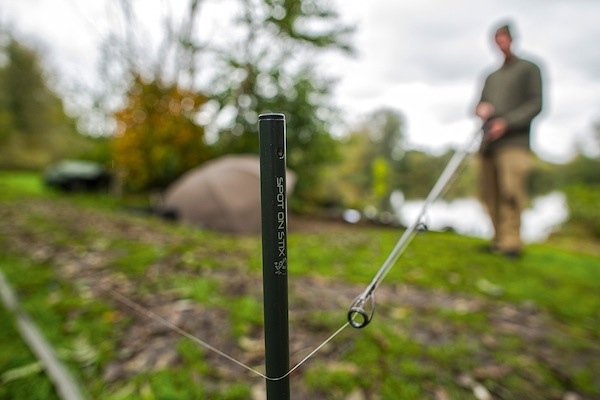 TIP 05: Short sessions work too

You don't have to fish the whole night. I'm not a fan of having to leave at bite time in the morning, so if I have to leave early I would sometimes rather go for a couple of hours in the evening before heading home and sleeping in my own bed. Short sessions such as this are particularly effective on venues such as rivers and canals. Often the fishing is of an intimate nature, meaning it's just a case of lowering in your baits, or just a short cast meaning that you are fishing properly without any hassle. Again, this type of session lends itself to the fishing-for-a-bite approach. You certainly don't want to be piling it in if you are only there for a couple of hours. These opportunistic sessions can be really effective too, especially on smaller venues where the fish become more active after dark. I would rather turn up to take advantage of that feeding spell than sit there all day and wait for it!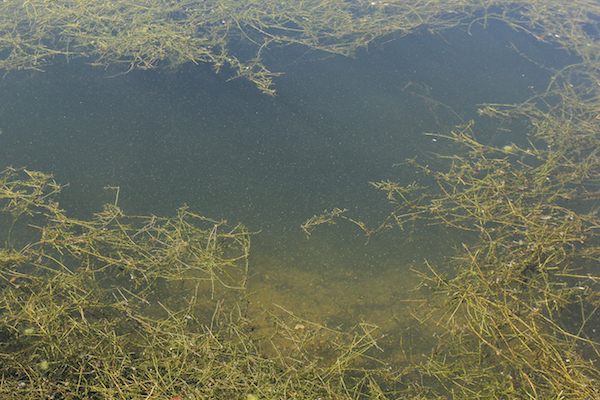 TIP 06: Find the fish – or help them find you!

The shorter your session, the more important it is that you ensure you get your location right. It's worth spending a bit of time on your location, even if you are only there for a few hours. You can have the best bait and rig in the world but if all the carp are at the other end of the lake then you are wasting your time. This is where a bit of research and homework can also really help, locating the areas the fish prefer after dark. Often they will spend the day in one part of the lake but move off to feed when night falls. Have a walk round, stand and listen at either end for sounds of activity, don't just rush to get set up. Carp can be extremely active after dark and they will show you where you need to fish.
You can really improve your chances of finding them by a bit of prebaiting. This doesn't have to be massive quantities to be effective. Just trickling in bait regularly on a couple of spots will widen your options and give you a fall-back plan if the fish are playing hard to find. If you live locally to your chosen venue, then try and visit in between sessions for a look and a little baiting. It really will stand you in good stead for when you do go fishing in terms of keeping in touch with where the fish are, and keeping a couple of spots primed and regularly visited.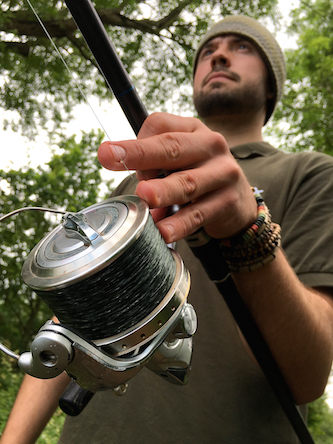 TIP 07: Be comfortable… but stay mobile

If you are only going for the night, the chances are you really don't need a lot of gear. Rods, tackle, bed, shelter yes… kitchen sink, no! Of course it is important to be comfortable, especially on a work overnighter where it is advantageous that you actually get some sleep, but if it is hard work setting up and packing away then you are less likely to be keen to move, or even to go in the first place. It shouldn't be a big chore, it's supposed to be fun remember!
Leave behind those 'just in case' items that we all end up hoarding but never using and stick to what you will actually need. Do you really need the stove and cooking gear or can you take a sandwich and a flask instead? Do you need 10 tubs of pop-ups or just the ones you actually use? 100 spare leads? You get the picture! Be prepared to move onto fish even if you have just set up. Remember why you are there in the first place!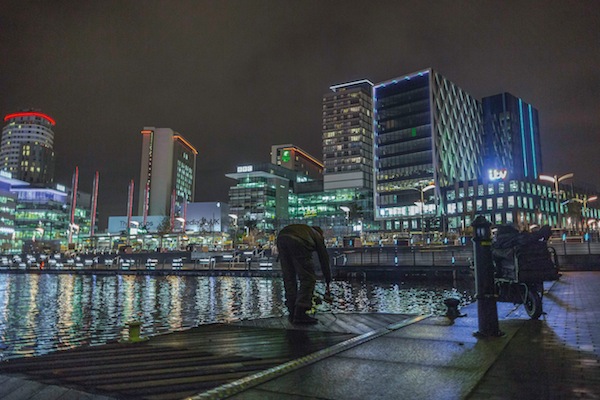 Words & pics: Oli Daviesv