7 TOP TIPS
If you're thinking about sharpening your hooks then here are a few pointers to get you started. Do you like what I did there – hooks, pointers? Anyway…
1 THERE'S A TIME AND A PLACE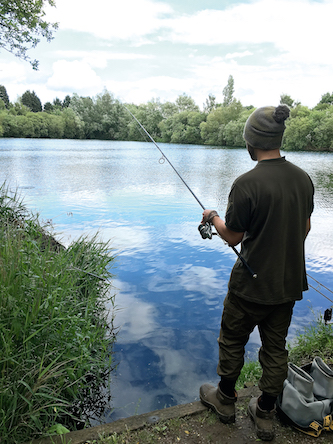 Okay, so it's all the rage with big-fish anglers, but the first thing we have to ask ourselves is whether sharpening your hooks is really necessary?
The guys who spend limitless hours honing every single hook point with near-surgical precision are invariably those who are chasing one life-changing bite and, so, it's one of those percentage points that they are using in their favour. It makes perfect sense, right? Of course it does, as they can take no risks when it comes to that fish of a lifetime.
But what about anglers like you and I, fishing more highly stocked waters, especially at this time of year, in search of a bite or five in a few hours? Is sharpening our hooks, only to have to change them after every fish or even slightly wayward cast, really worth it? Well, not at around £5 per packet it probably isn't. I personally believe that, at this price, we are entitled to expect every hook to be sharp from the packet and already able to cope with this situation.
I once had seven bites in a couple of hours on the same Fox Kuro hook and landed each one. Okay, it wasn't needle sharp like a Jim Shelley masterpiece to start off with, but it nailed every fish and I landed them all too.
So, before you rush out to spend fortunes on hook-sharpening kit, just ask yourself whether or not it's really that necessary.
2 CHOOSE YOUR WEAPON
Okay, so you've decided to take the plunge and do a bit of hook sharpening; how are you going to do it and with what? There are a host of sharpening tools available these days, both from within the angling companies and without.
Gardner's Point Doctors are very popular and I've found the double-stone method with these produces excellent points. JAG's files and vice are also superb and, while they'll cost you considerably more than Gardner's, they are probably the next level in sharpeners and, so, the choice of many top anglers. Finally, you can source jewellers' files for reasonable money, but you do need to know what you're looking for, so it might be best to stick to the ones from tackle companies to start off with.
3 CHECK THOSE POINTS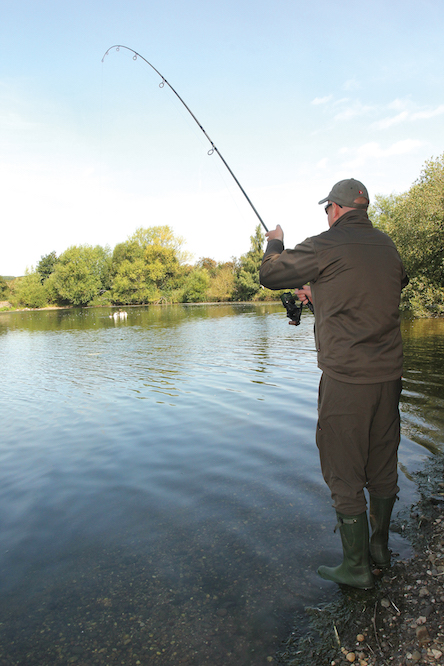 It goes without saying that you should always check the points of your hooks, regardless of whether you intend to sharpen them or not. Quality control these days on all tackle tends to be good, but now and then a rogue hook might slip into your packet of 10, so it pays to check each one before you tie a rig.
At worst, you might need to just touch them up with a fine stone or file before use. This is where I see sharpening being most relevant to the average angler.
4 HOOK STORAGE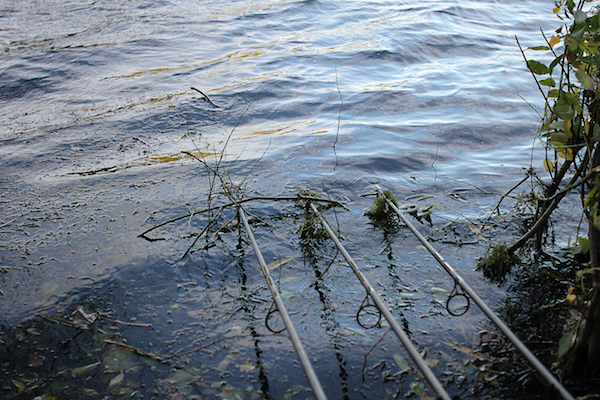 If the hooks that you use come in the soft plastic packs then this one tends not to be too much of an issue, but if they are in boxes then I like to use some foam or something to pack them out and keep the hooks from moving around too much.
When hooks are supplied to the tackle companies from their manufacturers (the best ones usually being in Japan) they come in boxes often a thousand deep and literally loose inside the box itself, albeit they're tightly packed in.
So, you might think that storing them more carefully once they're in your own possession might be pointless. However, the way I see it is that it won't cost you fish by doing it, so why not… every little helps, right?
5 BEAKED-POINT WARNING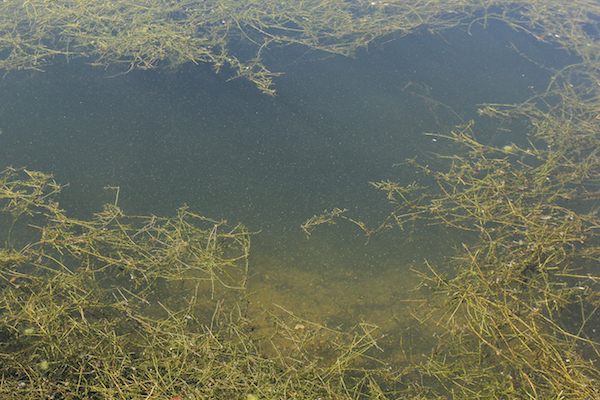 There are generally two styles of point that you'll be dealing with, namely straight points and beaked points (the latter being when the point curves inwards slightly). These beaked-pointed hooks take a little more consideration when sharpening as you have to be sympathetic to this curve. It's easy enough doing the outside of the curve but when filing the inside it's important to take extra care and not do the opposite of what you're intending by actually blunting the point itself.
My rule of thumb is that I don't sharpen beaked-point patterns as I'm not that confident in doing so. In fact, I only use a beaked-point hook when the water has a barbless-only rule and, although this is a bit of a sweeping generalisation, barbless hooks do tend to be inherently sharper than barbed.
6 MAKE A SMOOTH STROKE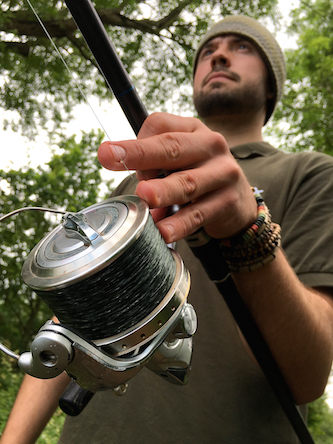 The action of actually sharpening the hook itself is not as straightforward as you might think. I've watched people butcher a hook with a file that's far too coarse and with a stroke that is more akin to tearing bark from a tree.
A smooth stroke is vital, and keep it consistent throughout. No jolty, jagged moves, just a long sweep and in one direction only, never back and forwards on the same area. Take your time, keep it smooth and get it right.
7 PROTECT YOUR WORK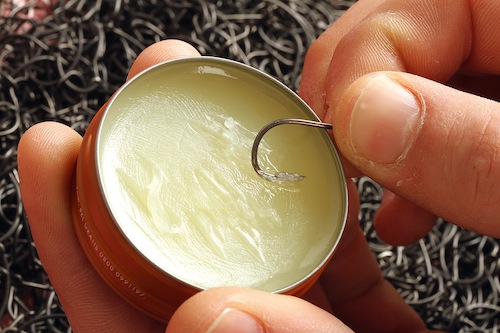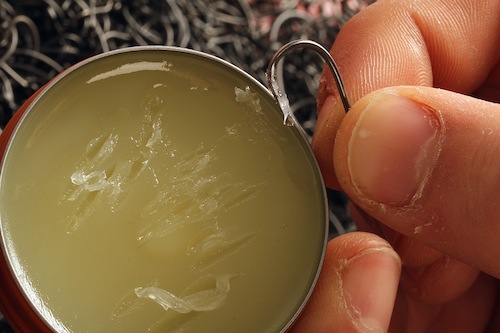 Particularly these days with Teflon-coated hooks, once you take a file to them you expose the raw steel beneath, which is generally an untreated material. So, to avoid this exposed steel from rusting quickly when submerged, you need to protect it with something that will repel water and not just wash off the moment that the rig crashes onto the surface.
I've seen all sorts of different stuff used for this, from the very basic to the insanely expensive (I once did a feature with an exceptional angler who liked to use coconut oil, which he bought from a cosmetics shop, so I thought I'd try it. Only when I found out it was over a tenner for a palm-sized tub did I decide against it!). Vaseline is as good a bet as anything, and it's cheap and easy to get hold of. Just a slight smear to cover the exposed steel is more than enough.
Get your hooks from the Tackle Hound website...