Renowned French venue Echo Pool Fishery threw up its most treasured prize in a new lake record weight.
The trip had got off to an absolute flyer for John Blair who fished with Pallatrax Jungle boilies and the ingenious Stonze weights, having already banked six mirrors ranging from mid forties to over a whopping 65lb this was turning in to a red-letter session.

John Continues: "Echo Pool was not content with just that, I had taken the rods out and gone of to the shop and left things alone for a couple of hours, On return the rods were put back in and within ten minutes or so the left hand rod just ripped off. The start as it turned out of one of those lifetime memories although very quickly managing to find the only snag in the lake my thoughts turned to "can the line take it" and "am I going to lose it".
A couple of minutes in this situation seems like a much longer time but with a little applied pressure the fish was out on its own accord although continuing to pick up a couple of fellow anglers rods, at first not realising I think the unsuspecting angler even struck into it, thankfully no harm was done and some quick thinking saw him it was open the bail arm, drop the rod tip and sort out the mess later.
Eventually the fight was nearing to the end and as soon as I slipped it in the net I was gob smacked. It was the biggest Carp I had ever seen, I knew it was Colin and I knew it was the biggest fish in the lake without a doubt. Weighed and confirmed at a new lake record weight of 87lb 8oz, my new personal best and will certainly take some beating.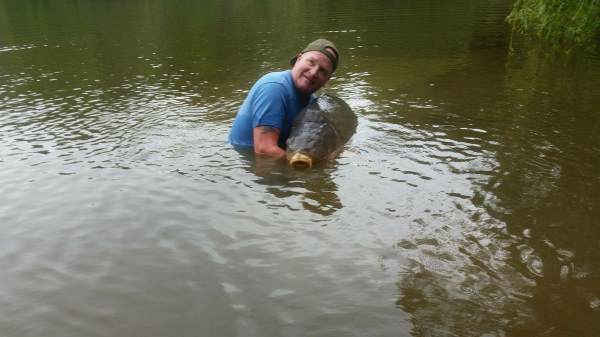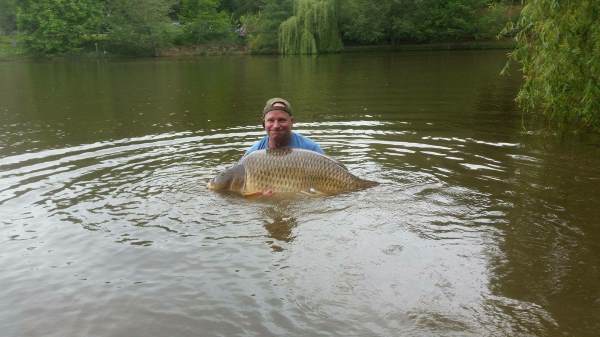 Get your Pallatrax bait here