Fishing a bottom bait presentation utilising products from the Hybrid Tackle range Matt opted for a 14mm Tuna & Garlic boilie that was then tipped with the ever-faithful pink maggot clusters from Evolution Carp Tackle. To finish, a nugget of PVA foam from Castaway PVA was added to prevent tangles and ensure the hook would be presented and out they went for the night.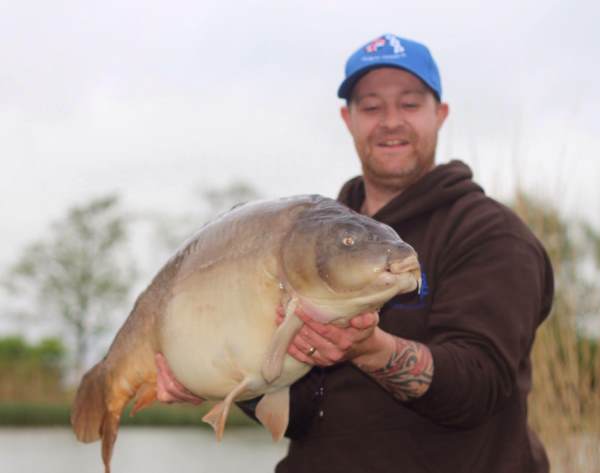 With the traps were set it was now a waiting game, just before the night drew in the right hand rod was away. After a short but spirited battle a stunning 29lb 4oz mirror graced Matts net and needless to say he was over the moon.
This effective angling teaches us all that when you have just a single night at your disposal with limited time keep to what you have confidence and fish areas which have produced the goods before. Not all of us can venture to the lake and walk around for hours on end, we have families we have jobs and we have commitments but this shouldn't draw o=you away from fishing yet make you utilise your time on the bank for success.