Windsor Great Park in Berkshire is set to confirm its status as a top-class carp angling facility with the announcement of its enhanced carp fishing offering which includes the launch of night fishing and the addition of a never-before fished lakeside to its fisheries.
Following an 18-month review and upgrade of its fishing facilities, the managers of Windsor Great Park believe they have created a location that offers carp enthusiasts one of the finest fishing opportunities available anywhere in the country.
Windsor Great Park's Syndicate Manager, John Deakin said: "During last spring and summer we carried out thorough stock assessments, health checks of the fish, stock movement and a complete appraisal of our current facilities to restructure our offer for carp fishing specialists. We have redesigned the carp offering and are excited to announce the launch of an exclusive, limited-member syndicate."
The syndicate will have restricted numbers and members will have access to two lakes, the spectacular 130 acre Virginia Water and Obelisk Pond which is 17.2 acres. Carp of nearly 40 pounds have been caught in Obelisk Pond and Virginia Water during past seasons although the size of carp in Virginia Water is less understood given its expanse and the lack of previous fishing activity.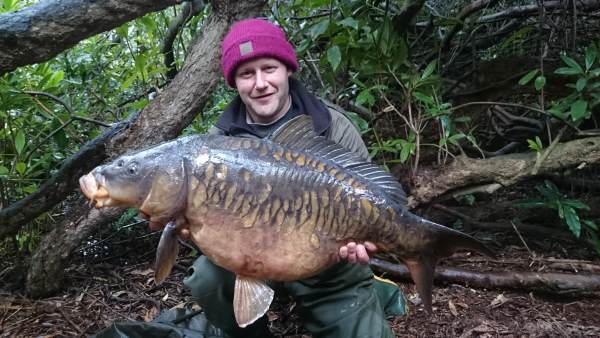 For the first time ever, carp fishermen will be able to fish the swims at night, when carp are more likely to be actively feeding. This is in fact the only time activity has ever been permitted during the hours of darkness in the historic park, once part of a vast Norman hunting forest and still home to great ancient oaks.
It is also the first time the woodland north shore of the vast Virginia Water Lake has been opened for fishermen.
Specific access to swims has been created in 53 locations around the two waterholes, and toilet facilities have been installed. Finally, the management of the fishery will be boosted and improved with more regular fish health checks and active stock management.
"Plans are afoot to open additional waters totalling some 28 acres which may be added to the syndicate as well, thereby making it one of, if not the biggest carp fishery in the United Kingdom," he added.
"We expect discerning carp anglers will be hugely interested in our enhanced fishing offering and the chance to land carp in such an unexplored and historic location."
Fishermen who would like to find out more details on the syndicate can contact John Deakin at Windsor Great Park on email This e-mail address is being protected from spambots. You need JavaScript enabled to view it or call 01753 860222.