Echo Pools in France has been producing some whoppers in the last few weeks, with 'Colin' being caught over the bank holiday and on Wednesday, Lawrence (pictured below) banked the 52lb 8oz Silver Common to add to his already impressive catch list.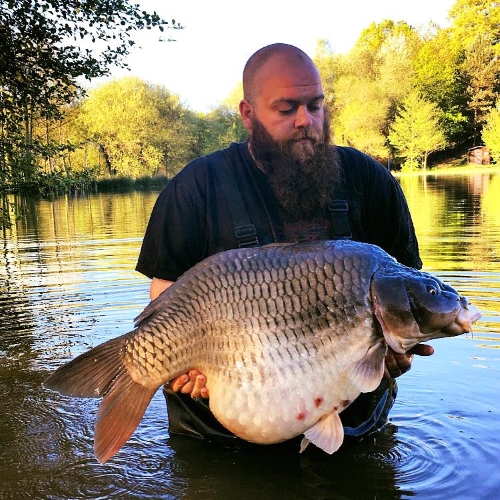 Timmy Argent has been on them again over in France this morning adding to his already impressive tally. He can now add 'Wendy' to his photo album and at a very impressive 58lb 10oz's we wonder if he has had his quota for this visit. Not a gambling man but I wouldn't bet against it.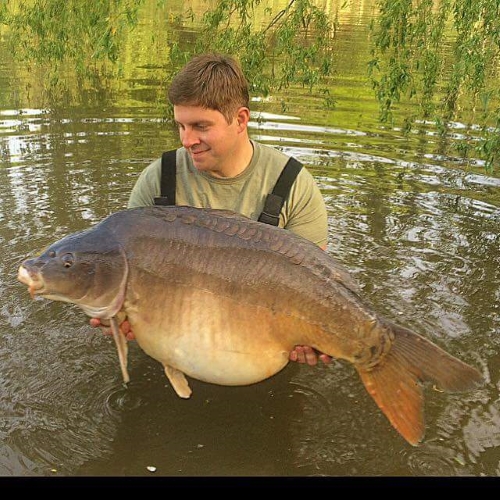 Timmy then added this lovely common 'Janet' to his tally making his fourth fish at 50lb + and with a trip topping a PB of 69lb, it's certainly some going in anyone's book. Janet apparently put up a bit of a spirited fight and fellow angler Lawrence Bobin stepped up with some handy net duty. The Crave again was part of the winning formula and proof if any were needed that Gripz or for that matter barbless hooks are more than adequate to control a less than happy common even at 57lb 9oz's.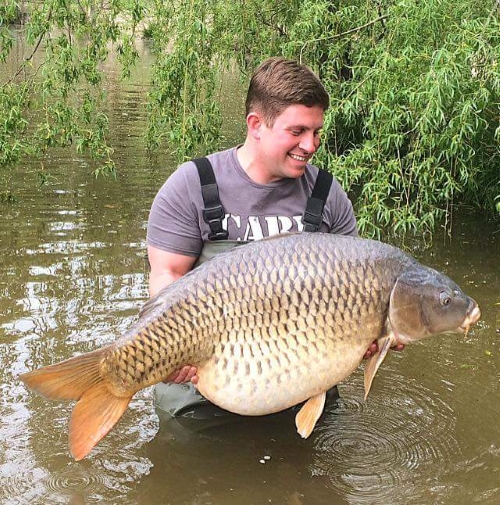 And then when things couldn't get any better Timmy pulled another on his last day! He report's "What a session!!! I finished up with my 5th 50+ last night with Bambi weighing 55lb 8oz. I can't believe my luck this week topped by a PB at 69lb. Massive thanks from myself and Lawrence Bobin to Andy Walker and Natasha Walker for having us. Thanks for a great week!!"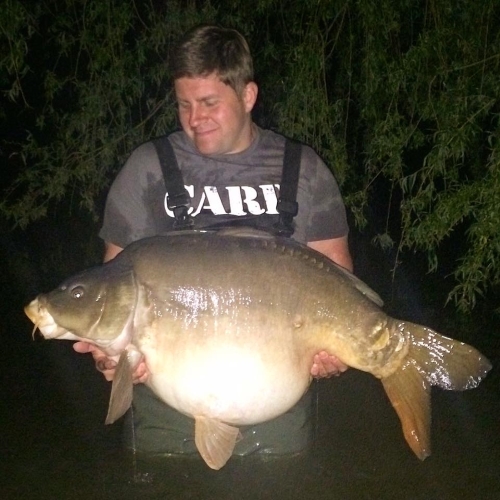 No wonder Echo Pools is booked solid for 2 years!
GET THE CRAVE HERE