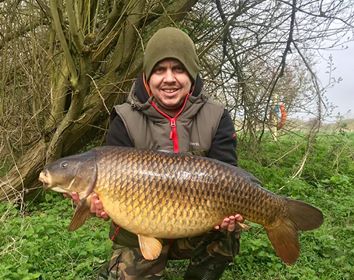 Damsel is starting to pick up with a mid double common falling to John Angell, Josh Wiles bagged a 20+ mirror, Craig Robertson fishing the feeder picked up a 7lb bream and Rob Sullivan a 16lb and a twenty. Piotr Wojdalowecz bagged two twenties and a 16-08. Lewis Huntley a 17lb Jack Gabbitas a 16-08

On Carp Lake Glen Barrable landed a 19-04 within half an hour of setting up. Matthew Lucas caught a 23-03, Nicky Creswell a 16lb, Stuart Shepherd a 14-12 and a 20-14. Floyd Tate landed four including a twenty and a 24lb. Chris Hinsley travelled down from Birmingham and was pleased to catch 6 to 25lb. Brian Morgan had a 15-08 mirror and Lee Morgan 3 to 18lb. Brett had 2 carp at 12.15lb and 17.04lb off the island using solid bags with cell dumbbells and a yellow topper. Ashley Magill landed a 22lb common.

On Becks Callum Hancock a banked a 12lb, Dan Eldridge fishing Friday at the A1 end bagged 4 to 19lbs using BaitWorks Scent From Hell and Sea Monster pop ups. Gabriel Prodan struggled on Saturday to get a bite and tried various baits, eventually at 6pm fishing a single boilies on the bottom he found form and went on to catch 16 fish to 25lb, smallest around 16lb, through the night until around 8am.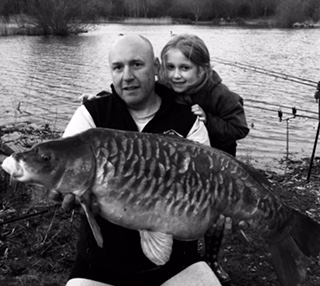 Booneys has been very productive this weekend. Stuart Minney bagged an early 19-08 and went on to catch a 31-08 common, his best on Booneys so far, he also bagged a 25lb scaley. Ross Burridge also landed a fine looking scaley at 21lb. Neil Strivens banked an 18lb and Mark Hankin a 25lb. Fishing the North Bank Piotr Tara landed a 26lb. Sam Lancaster 17lb Jamie Thomas on a day ticket landed a 16lb, a 21-08 and a 25lb within an hour and a half, he went on to pick up two more at 12lb and 15lb. Graeme Gadsby banked a 32lb 7oz common on robinbaits banutty bollies

Blunham produced fish for everyone who was fishing with Rob Lamont banking two to 13-08 on Blunham.

On Winters PMR Build booked the whole lake and Paul Murphy bagged a 29lb fully scaled and his daughter banked a 10lb and an 18lb. 14 fish in total including 29, 29, 26, 25, 25, 24, 22, 21, 19, 18, 10,
For more information head over to: http://manorfarmfishing.com