All lakes are producing fish but still reacting slow due to the amount of rain we have recently had.
Carp Lake managed a couple of fish for Tom Pratt at 17lb 8oz and an 18lber, with a few other fish coming to Nikki Cresswell and Craig at 16lb and 15lb Commons. The best fish coming out at 21lb 1oz Stuart Brown on peach & pepper 12mm popup. The boys from AFC Christchurch also landed 4 commons on boilies.
Becks has been producing numbers of bream as John Reeves landed 20 bream to 10lb and 4 carp to 17lb, on 10mm boilies. Lee Morgan had 7 fish to 15lb using wafters over a bed of bait aimed to the island. Several other fish were caught by Martin Richards who landed 4 bream and a 10lb bream on bloodworm boilies.
On Winters Lake Steven Frear fishing a multitude of methods, such as solid PVA and maize and maggot to tempt 3 carp to 20lb. Phil had a lovely Mirror at 26lb 6oz. Luke Battens also landed a 27lb 15oz common. Another 28lber was landed on Monday around midday.
On Damsel Lake Mike managed 4 fish up to 16lb on pop ups. Lee had a very good 23lb Mirror. Dennis caught 3 fish up to 20lb on fake corn. Lee Turner also bagged 2 mirrors to 17lb 8oz on Mad Baits. Good signs that damsel fish are getting on the feed now after a very slow spell.
On Booneys Lake Stuart Minney had 5 bites, landing 3 at 24lb 8oz, 24lb 3oz and one just under 25lb. Ross fished Manilla tempting a 22lb Common. Adam Stevens used solid PVA bag and had a 20lb 8oz common. Nigel fished the in fashion Ronnie or Spinner rig using northern baits and caught a 21lb 4oz common. 14lb common caught by Gavin fishing pop ups in solid bag. During last week Ashley Francis fished 3 nights landing 20 carp to 31lb including a few 20's.
Best Bait
Sticky Signature (White, Pink or Yellow) with their washed out colours have been working well on all lakes fished as a Single pop ups or in PVA bags with small pellet. Keep bait to a minimum as the fish are not feeding heavily yet.
Best Method
Ronnie rigs fished with a single pop up on a heli system is proving to be a very effective method, this can also be fished on a lead clip system with a boom.
Best Lakes
Becks for bite performance has been brilliant either at night or in the days, no monsters but good fun with this chilly weather around.
Booneys as the lake has been producing a good average size of fish.
All lakes are starting to wake up now as the water temperature begins to increase and the carp start to move around and feed.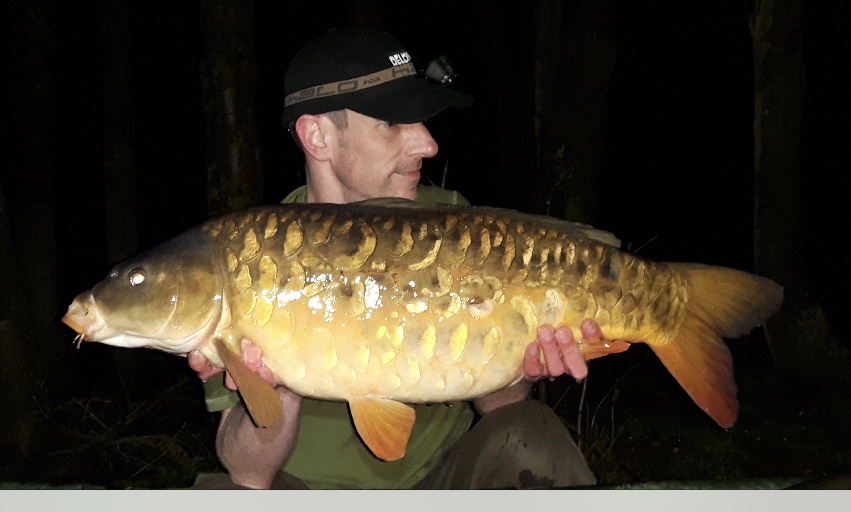 Stuart Minney with a mid 20 from Booneys Lake.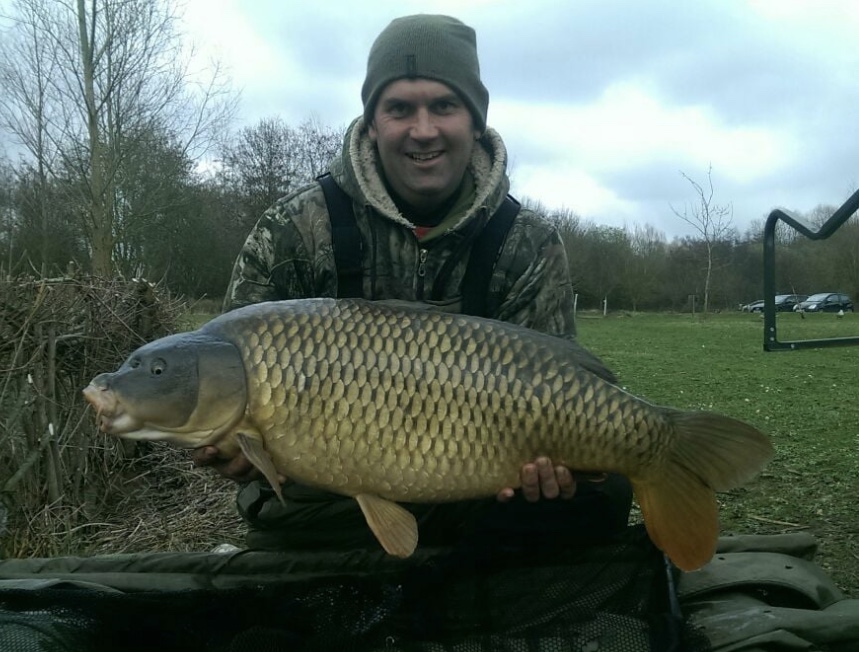 Luke Battens with a 27lb 15oz common from Winters.
Lee French with one of three carp landed on Becks Lake.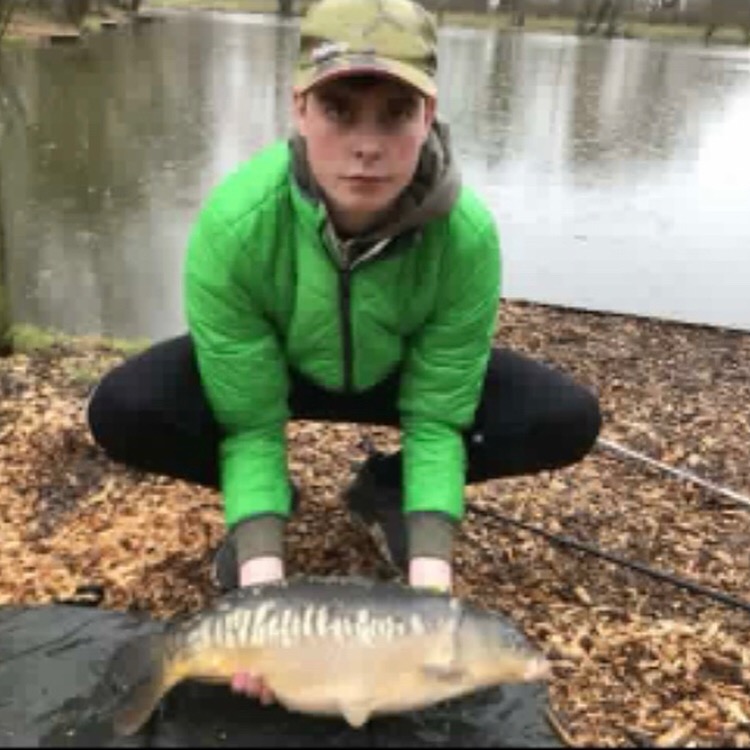 Conor Appleyard landed 4 carp on Blunham Lake to 11lb on method feeder.