On Damsel, Scott Brooks caught a 15lb, Steven Tongue two low double commons and Jamie Boness 4 to 18-08 and a bream using pop-ups and wafters. Simon Boness on his first time on Damsel bagged 5 to 20-04 and a new PB, Craig Daniels had two twenties.
On Becks, Andy Smith caught a 12 -08 and a 14-08, James Alderton a 14-09 and a 19-08, Ashley Temple a 12lb, Jay Burton a 16-04 common and Mark 4 to 22lb and a bream. Steve bagged 5 to 18lb and Colin 3 to 20-08. Mark Hankin and Neil Strivens caught a 15lb and a 10-05. Katie King enjoyed 6 hours on Becks and was well chuffed with a new common PB of 21.08.
On Blunham, Jake Smith netted a brace of low doubles and on the Match Canal Noah aged 5 picked up 18 perch with his first go at using a rod and reel having been used to a whip.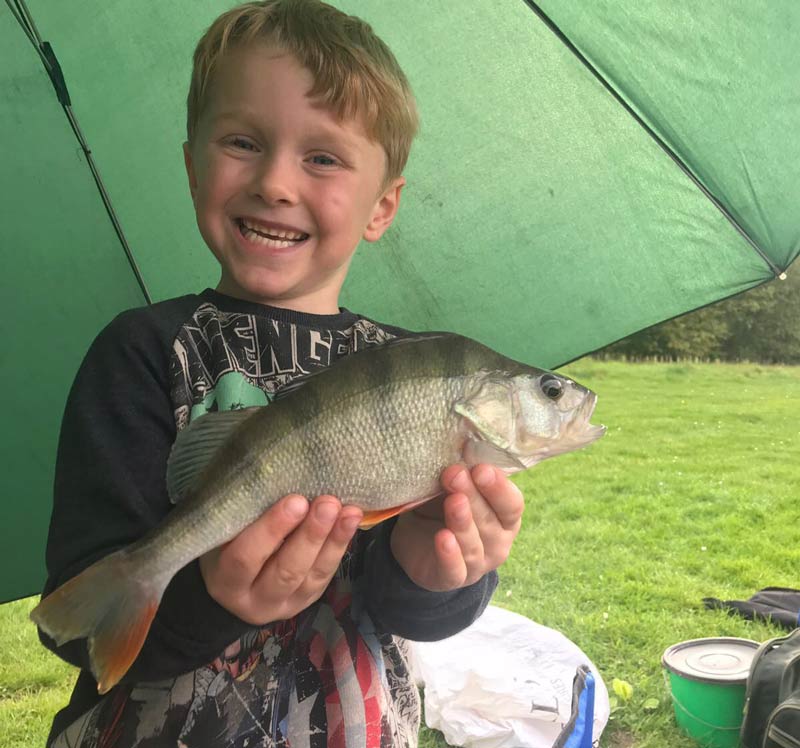 On Carp lake, Andy Uhl netted two low doubles, Marc Lamprell an 18-08 common and a 21-08 common, Steve Buck an 18lb and Brian Morgan two commons to 17lb from the margin on a 10mm snowman. Paul Gibson had 3 to 18-08 and Johnny Butcher a 17-09 on bloodworm bottom bait. Bas Moulding bagged 3 commons and Steven Freear banked another twenty.
On Winters, Tony Virgo netted two commons at 16-03 and 19lb. Adam Stevens caught 2, including 2tone at 28lb a new PB. Chris caught a 16-04 mirror and Paul Vidler a 17-08 common. Lee Murray bagged his first thirty and a PB at 31lb also a mid twenty and Harry More banked a 30-02
On Booneys, Dave Cowan netted 25-04 during the night and Mark Sollis caught a 16lb and Tony James 2 to 15-05
October is here which means Pike Season. Becks and Booneys are available for piking. No live baiting but dead baiting and lure fishing are allowed. Minimum 15lb mono but braided mainline is allowed. Semi barbless hooks allowed and proper unhooking tools and mat are a must.
Fancy fishing Manor Farm? Click Here