On Damsel, Paul Thistleton banked a 15lb carp. Drew Ogden landed a 20lb mirror on Cell, Andrew Ogden 2 to 13-08 on Pacific Tuna and Roy Ogden a 15lb on Cell. Trevor Ogden landed 4 bream and Nicky Rodgers banked 2 at 16lb and 18lb. Richard Saunders bagged a 23-15 PB common and a 17-14 from the margin.
On Becks, Ron Walden bagged 4 mirrors to 21lb, a common and 5 bream. Fishing The Beach Tom Chamberlain and Max Robinson bot broke their PB, a 20lb for Tom along with a 13lb and a 16lb and a 21-08 for Max. Richard banked 2 carp to 15lb and 4 good sized bream. Mike Butler had 2 commons to 18-04 and a 6-08 tench, Reece also had a tench and a 12lb common.
On Blunham Matt Dudley-Cave caught one of the ghosties and Vickie Dudley Cave caught 2 mirrors to 11-05 and a 10-13 common.
On Carp Lake, Charlie banked a 16lb, Paul, Lewis and David a 13lb each and Jayden a 13lb a 15lb and a 21lb. Steven caught a 12-11 common and a 5-11 tench. Dan Ackerman had a 14lb and Ed Clarke 2 mirrors to 18lb on solid bags, Connor Lydon picked up a 17-08 from the margin and Andrew Dawkes banked a 17lb common. Rob Lamont caught a 15lb common and a 5lb tench. Sam Lancaster had 2 commons at 19-02 and 20-07 and Paul Andrews had a brace of twenties to 21-05. Steven Freear bagged 8 fish including 3 twenties. Bas Moulding a 20-08 common.
On Booneys, Terry O'Dell caught a 17-08 common on Nutcracker. Lee Morgan caught 2 7lb tench and a 17-08 common and a 18-04 common, all on fake corn.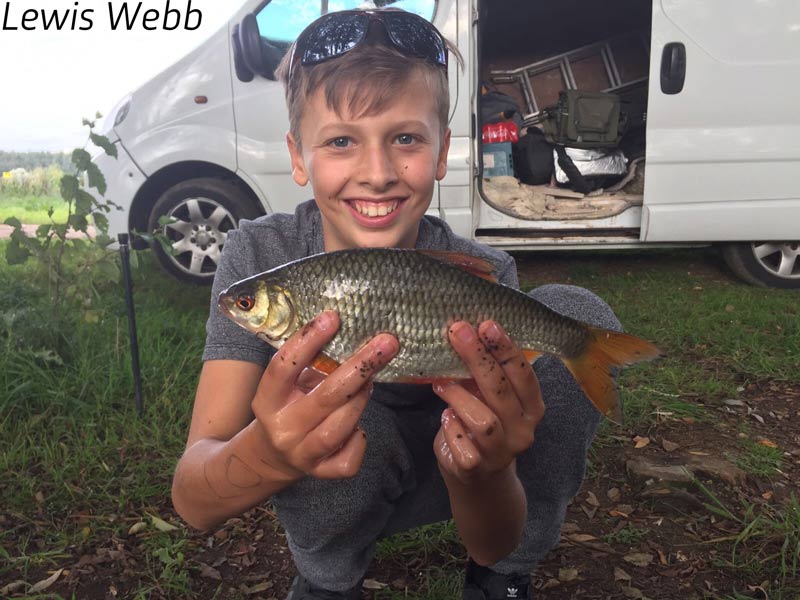 On Winters, Jordan Pashley banked 6 to 26-05, TwoTone, and another common at 23-12. Sean Pashley banked 65 to 21lb and Justin had 4 to 26-12. Matthew Wallace bagged 6 to 19-08 and Brad Hollidge a 15lb
The Match Canal hosted the 4th match in the Autumn Open Series and in 1st place was Paul Kyle on peg 7 with 97-04, 2nd was Ceri Bolitho on peg 12 with 73-13 and 3rd was Del Waite on peg 9 with 52-02.
Fancy fishing Manor Farm? Click Here