INSIDE THE FEBRUARY ISSUE:
ON SALE FRIDAY JANUARY 27TH -
BUY A SINGLE ISSUE - SUBSCRIPTION - DIGITAL SUBSCRIPTION


Ian Russell On... Feature Finding
Finding the perfect spot has got to be one of the most important aspects of any session, so we ask Mr Consistent Ian Russell about hot to locate such areas.

"Throughout all of my tuitions, I would say that the most asked question is about how to find and identify that spot on the bottom to present a bait and stand the best chance of catching carp."

WIN Everything To Tie Alan Blair's Bottom-Bait Rig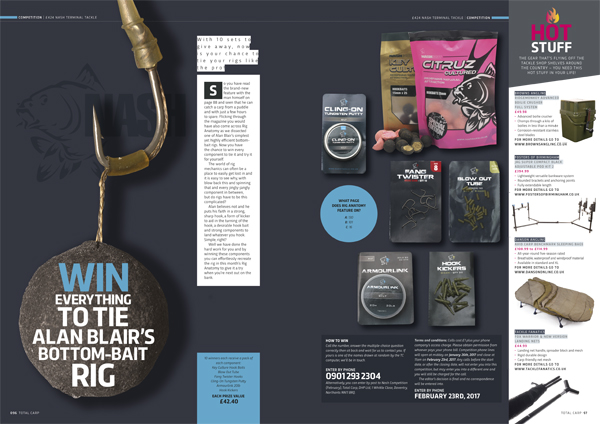 With 10 sets to give away, now is your chance to tie your rigs like a pro!


"So you have to read the brand-new feature with the man himself on page 88 and seen that he can catch a carp from a puddle and with just a few hours to spare."

The Road Trip With Alan Blair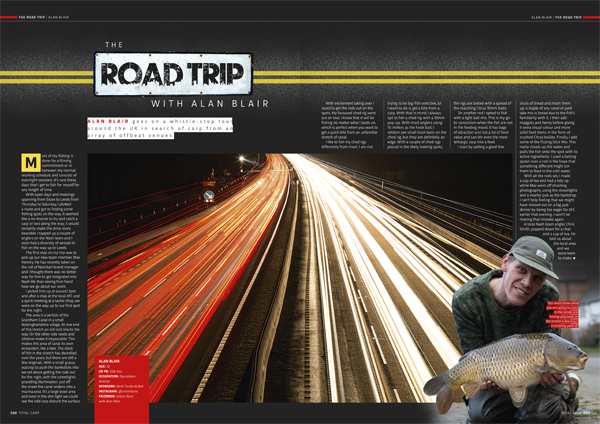 Alan Blair goes on a whistle-stop tour around the UK in search of carp from an array of offbeat venues


"Most of my fishing is done for a filming commitment or in between my normal working schedule and consists of overnight sessions."
Win Avid Carp Tuner Luggage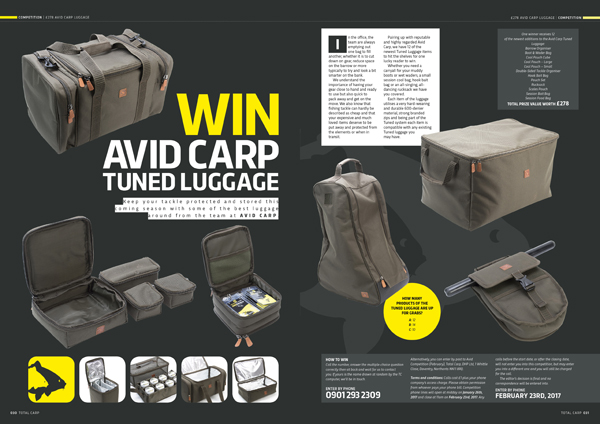 Keep your tackle protected and stored this coming season with some of the best luggage around from the team at Avid Carp


For your chance to win this prize worth £278 pick up the February issue of Total Carp Magazine
BUY A SINGLE ISSUE - SUBSCRIPTION - DIGITAL SUBSCRIPTION
Gear Guide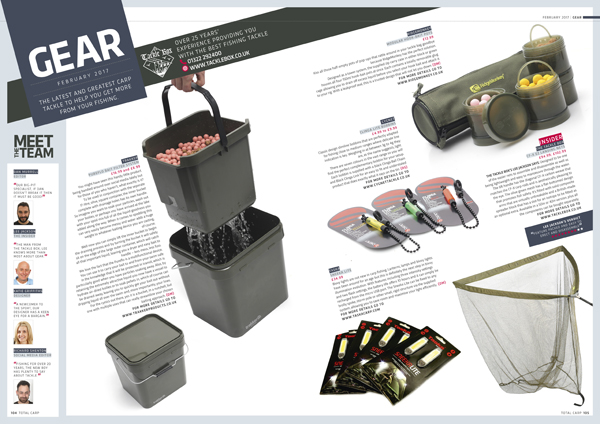 The latest and greatest carp tackle to help you get more from your fishing.


Group Test - Unhooking Mats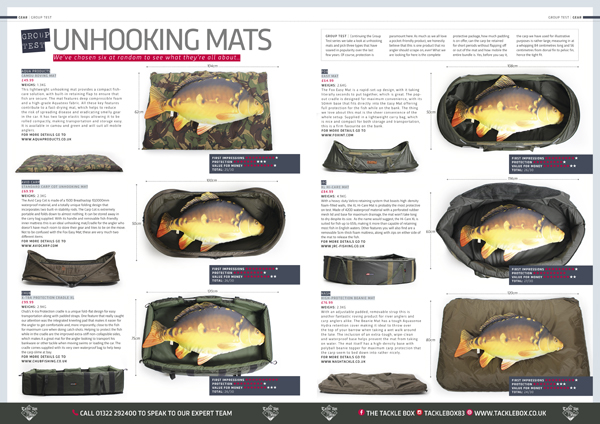 We've chosen six at random to see what they're all about...


Winter Wonder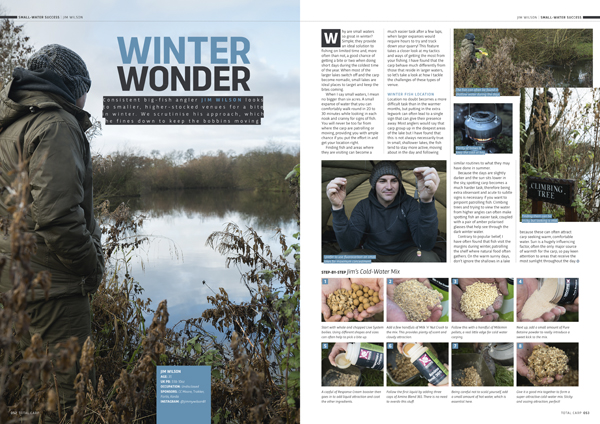 Consistent big-fish angler Jim Wilson looks to smaller, higher-stocked venues for a bite in winter. We scrutinise his approach, which he fines down to keep the bobbins moving.


"Why are small waters so great in the winter? Simple; they provide an ideal solution to fishing on limited time and, more often than not, a good chance of getting a bite or two."

ON SALE FRIDAY JANUARY 27TH