INSIDE THE MAY ISSUE:
ON SALE FRIDAY APRIL 28TH -
BUY A SINGLE ISSUE - SUBSCRIPTION - DIGITAL SUBSCRIPTION


WIN - Avid Carp Screen House RT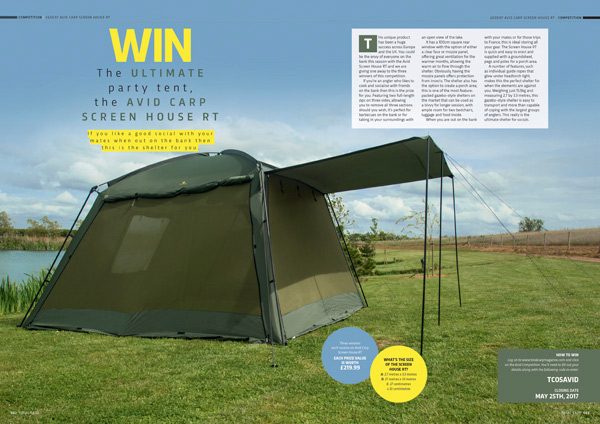 The ultimate party tent, the Avid Carp Screen House RT!

"If you like a good social with your mates when out on the bank then this is the shelter for you. This unique product has been a huge success across Europe and the UK. You could be the envy of everyone one the bank this season with the Avid Screen House RT and we're giving one away to the three winners of this competition!"

WIN - The Entire Range Of Wychwood Luggage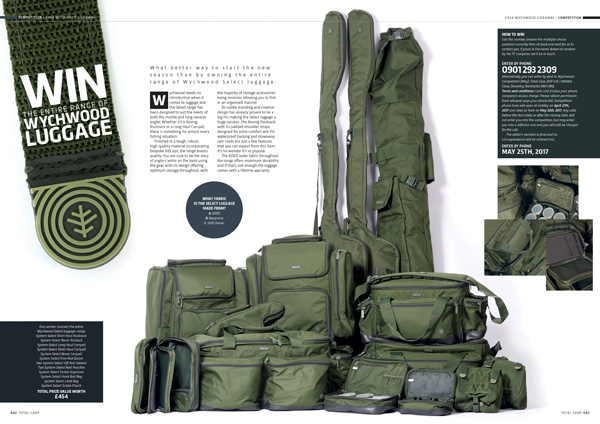 What better way to start the new season than by owning the entire range of Wychwood Select luggage!


"Wychwood needs no introduction when it comes to luggage and the Select range has been designed to suit the needs of both the mobile and long session angler."

WIN - An Exclusive The Key Cray Bundle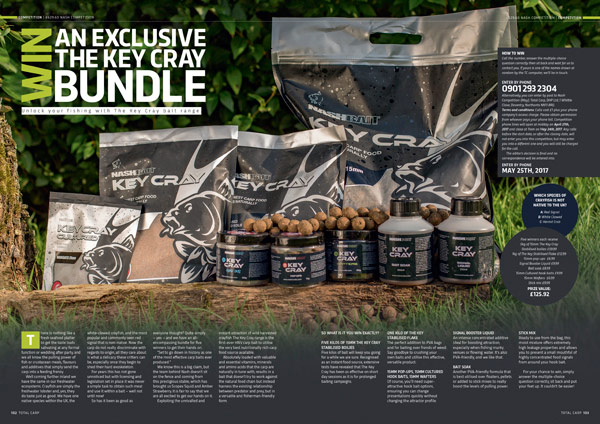 Unlock your fishing with the Key Cray bait range!


"There is nothing like a fresh seafood platter to get the taste buds salivating at any formal function or wedding after party, and we all know the pulling power of fish or crustacean meals, flavours and additives that simply send the carp into a feeding frenzy"
How Does The Moon Affect Carp Fishing? - ACF Archives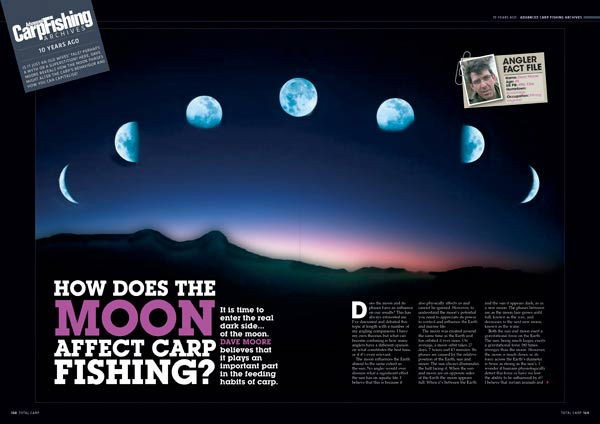 It is time to enter the real dark side... of the moon, Dave Moore believes that it plays an important part in the feeding habits of carp.

"Does the moon and its phases have an influence on our results? This has always interested me. I've discussed and debated this topic at length with a number of my angling companions."
Approaching A New Water
Scott Lloyd reveals his top tips and tricks to help you catch more fish from a new lake.

"By the time you have obtained a ticket on a lake, your planning and research should already be under way. The internet is invaluable in this sense. You want to know when the fish seem to come out more regularly."
160 Years Of Service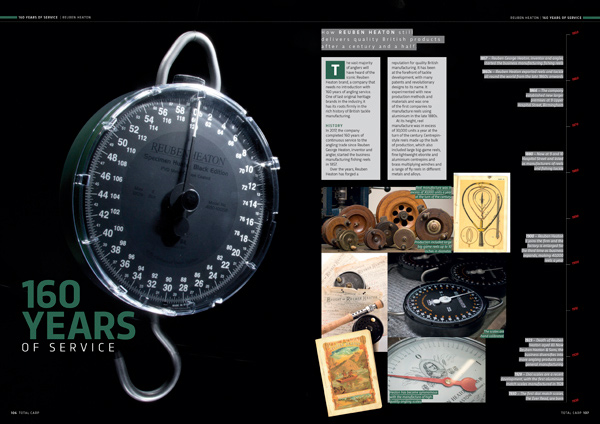 How Reuben Heaton still delivers quality British products after a century and a half

"The vast majority of anglers will have heard of the iconic Reuben Heaton brand, a company that needs no introduction with 160 years of angling service. One of the last original heritage brands in the industry, it has its roots firmly in the rich history of British tackle manufacturing."


The Road Trip With Alan Blair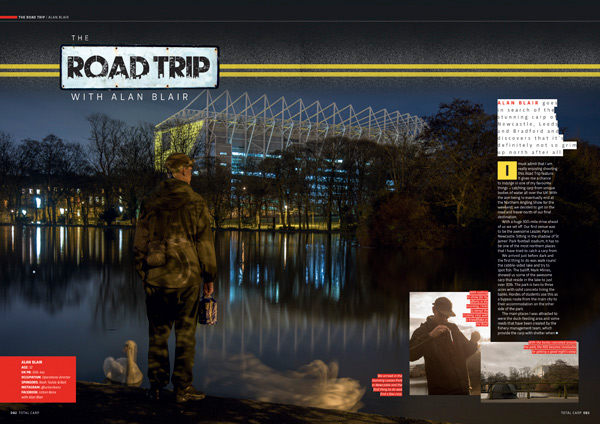 Alan Blair goes in search of the stunning carp of Newcastle, Leeds and Bradford and discovers that it's definitely not so grim up north after all!


"I must admit that I am really enjoying shooting this Road Trip feature. It gives me a chance to indulge in one of my favourite things - catching carp from unique bodies of water all over the UK!"

ON SALE FRIDAY APRIL 28TH