Check out the feature-packed March 2018 issue...
Digital Subscription – Print Subscription
BAIT!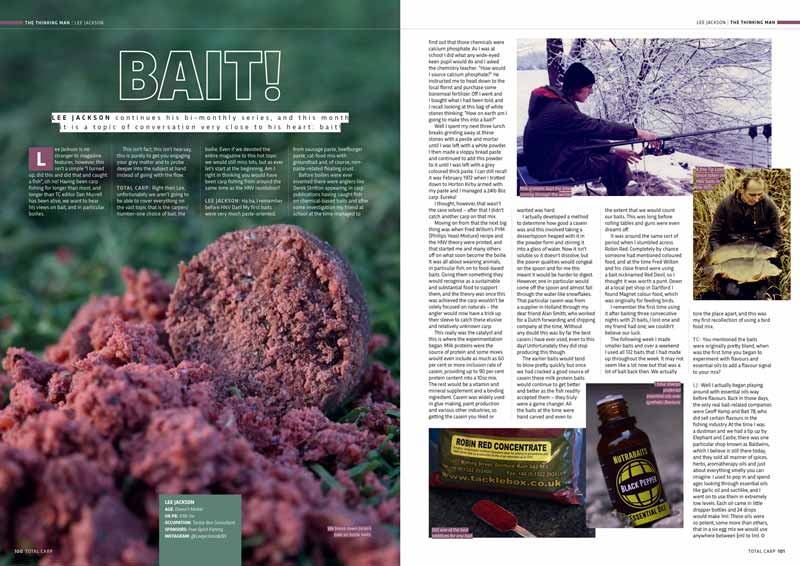 Lee Jackson continues his bi-monthly series, and this month it is a topic of conversation very close to his heart: bait!
Lee Jackson is no stranger to magazine features; however, this isn't a simple "I turned up, did this and did that and caught a fish", oh no! Having been carp fishing for longer than most, and longer than TC editor Dan Murrell has been alive, we want to hear his views on bait, and in particular boilies.
Digital Subscription – Print Subscription
How To Fish Islands with Dan Stacey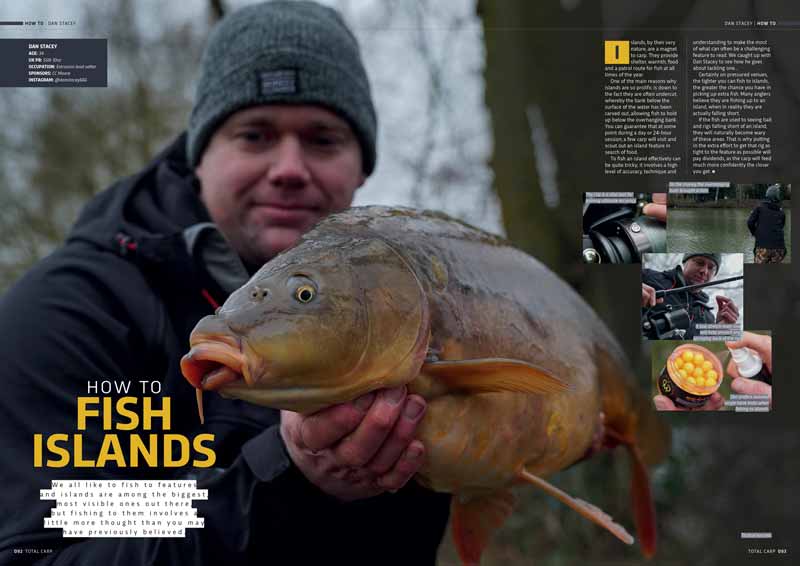 We all like to fish to features and islands are among the biggest, most visible ones out there, but fishing to them involves a little more thought than you may have previously believed.
Islands, by their very nature, are a magnet to carp, and in fact all species. They provide shelter, warmth, food and a patrol route for fish at all times of the year. One of the main reasons why islands are so prolific is down to the fact they are often undercut, whereby the bank below the surface of the water has been carved out, allowing fish to hold up below the overhanging bank. You can guarantee that at some point during a day or 24-hour session, a few carp will visit and scout out an island feature in search of food.
Digital Subscription – Print Subscription
Win a complete Sonik sleep system

IF you're fed up of not sleeping on the bank due to a poorly performing bedchair, now is the time to rectify this and get your hands on a complete bedchair, sleeping bag and pillow courtesy of the generous team at Sonik.
There is no point spending large amounts of money on tackle, bait and rig components just to endure a rough night's sleep on the bank. In a world driven by competitive pricing and ever increasing high product standards, now is the time to capitalise on acquiring everything you need for a good night's sleep at a fraction of the price.
Digital Subscription – Print Subscription
Fishery Management: Moon Phases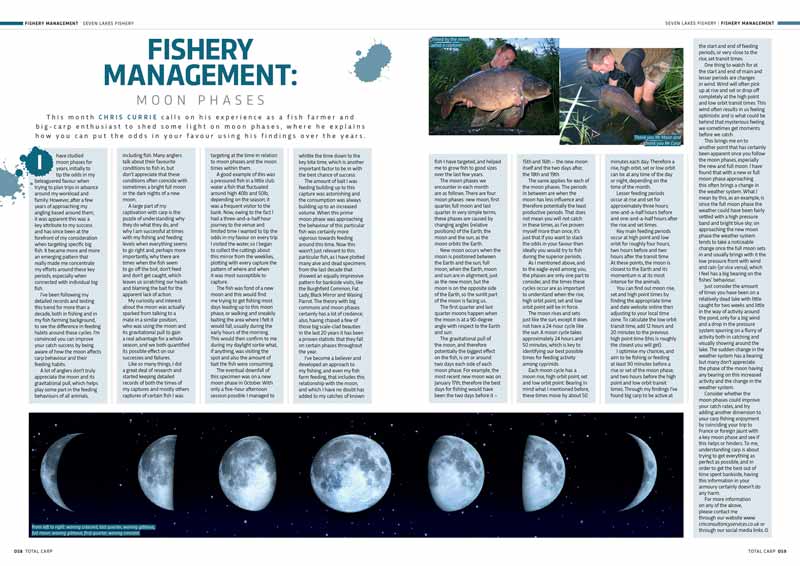 This month Chris Currie calls on his experience as a fish farmer and big-carp enthusiast to shed some light on moon phases, where he explains how you can put the odds in your favour using his findings over the years.
I have studied moon phases for years, initially to tip the odds in my beleaguered favour when trying to plan trips in advance around my workload and family.
Digital Subscription – Print Subscription