Check out the feature-packed February 2018 issue...
Digital Subscription – Print Subscription
7 Top Winter Tips With Oz Holness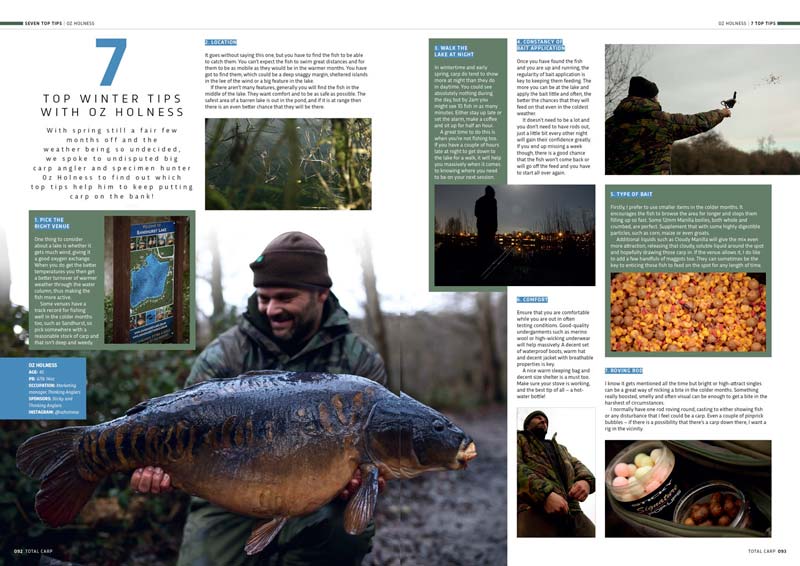 With spring still, a fair few months off and the weather being so undecided, we spoke to undisputed big carp angler and specimen hunter Oz Holness to find out which top tips help him to keep putting carp on the bank!
1 PICK THE RIGHT VENUE - One thing to consider about a lake is whether it gets much wind, giving it a good oxygen exchange. When you do get the better temperatures you then get a better turnover of warmer weather through the water column, thus making the fish more active.
Digital Subscription – Print Subscription
Keeping The Fire Burning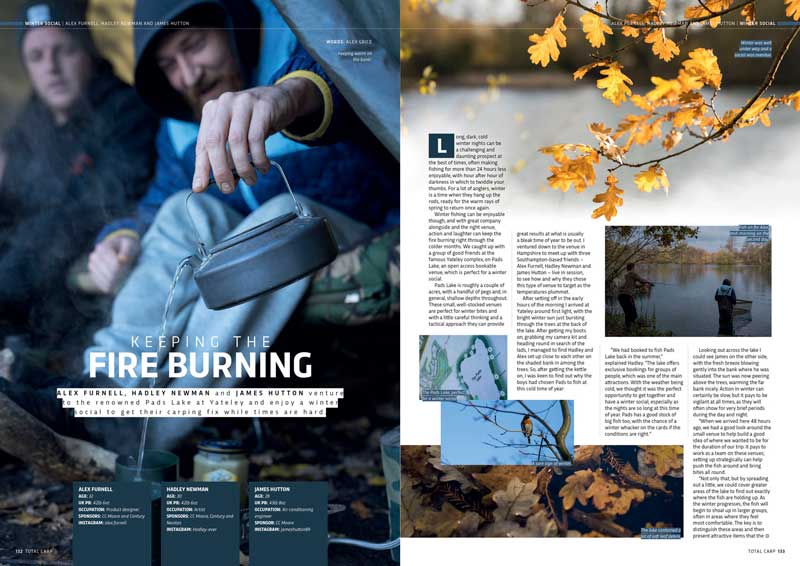 Alex Furnell, Hadley Ever and James Hutton venture to the renowned Pads Lake at Yateley and enjoy a winter social to get their carping fix while times are hard.
"Long, dark, cold winter nights can be a challenging and daunting prospect at the best of times, often making fishing for more than 24 hours less enjoyable, with hour after hour of darkness in which to twiddle your thumbs.
Digital Subscription – Print Subscription
WIN -

A 48 -Hour Session On Nash Lakes Royston

With a brand-new year upon us, why not grab a chance to head to Royston Lakes with a mate and enjoy a 48-hour session completely free?
The newest addition to the ever-growing extensive list of fisheries under Nash Lakes' management was the Royston site on the outskirts of Cambridge, comprising Kingfisher Lake and the much larger Wood Lake.
Digital Subscription – Print Subscription
The Hungry Carper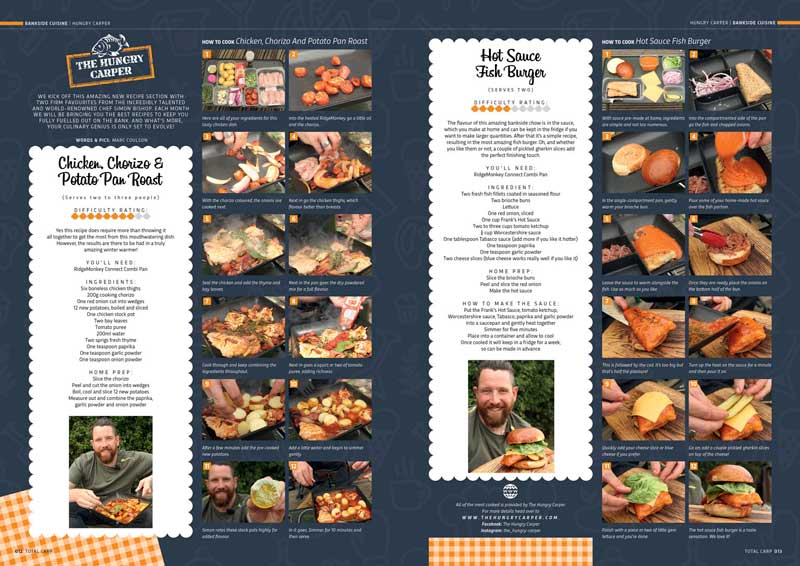 We kick off this amazing new recipe section with two firm favourites from the incredibly talented and world-renowned chef Simon Bishop.
CHICKEN, CHORIZO AND POTATO PAN ROAST (Serves two to three people) Difficulty Rating: 8/10 Yes this recipe does require more than throwing it all together to get the most from this mouthwatering dish.
Digital Subscription – Print Subscription
WIN -

Sonik's New DominatorX Carp Setup
To welcome in the New Year, we have three rods and reels, an S&M rod and landing net from Sonik's eagerly awaited DominatorX range to kick-start your season.
New for 2018, Sonik has released the class-leading DominatorX Carp Rod range incorporating a high-modulus 1K woven carbon fibre blank and multi-directional tip section carbon lay-up for unparalleled accuracy and performance.
Digital Subscription – Print Subscription