Something I enjoy fishing with is luncheon meat, whether it is making my own 'meat groundbait' which is basically blended luncheon meat with breadcrumb and sometimes ready oats through to flavouring and presenting the luncheon meat on the hook.

Whether it is because we have been conditioned to think round baits are better because of boilies I don't know. I do however find that round baits will quite often out fish baits of a different shape (not all of the time but for me definitely most of the time). Maybe it's because fish have associated round things as a food source who knows.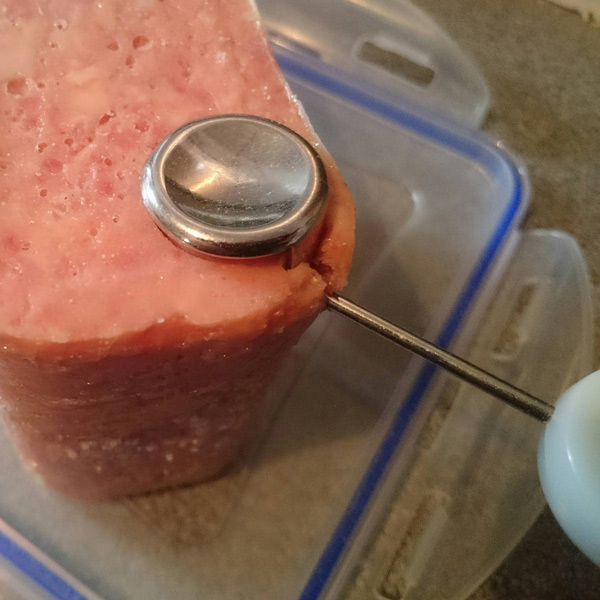 I am one of those people who enjoy looking for new ways to present a bait or experiment with flavourings, etc and to that end, I regularly look at companies both on the web and on Facebook.

Until recently I had been using a cheap melon baller off eBay to create a bait that vaguely somewhere along the line resembled a round bait, then I came across a company called www.BellBallCutter.com which seemed to offer something that would make round baits for me but oh so much easier than that blasted melon baller. (The melon baller is now firmly in the bin by the way)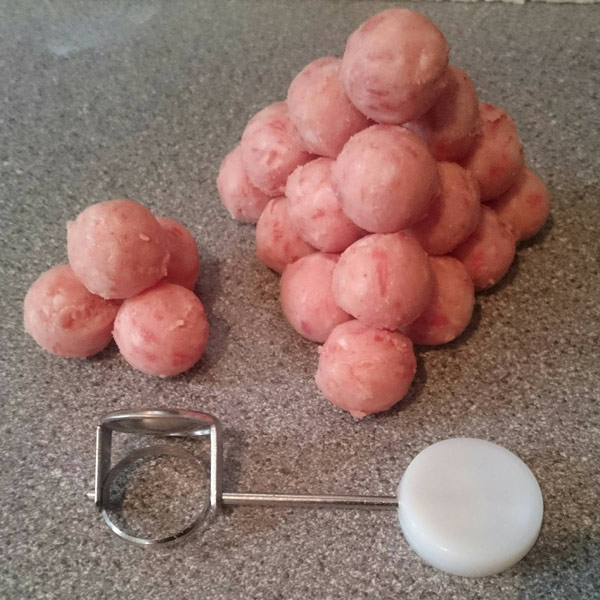 Anyway back to topic - luncheon meat. I like to fish two round balls of luncheon meat about 14mm each in size on a hair rig that has a piece of anti-tangle sleeve on it to prevent the line pulling through the luncheon meat. This method is a firm favourite of not only the carp by me but also the sturgeon and catfish too.

You can just fish the balls of luncheon meat as they are and have great results on them but why not make them a bit more unique by flavouring them? One of my favourites is the Bait-Tech polony oil which adds a smell of herbs, spices and garlic to your luncheon meat making it stand out even more, with it being an oil you also get an enticing oil trail right back to your bait.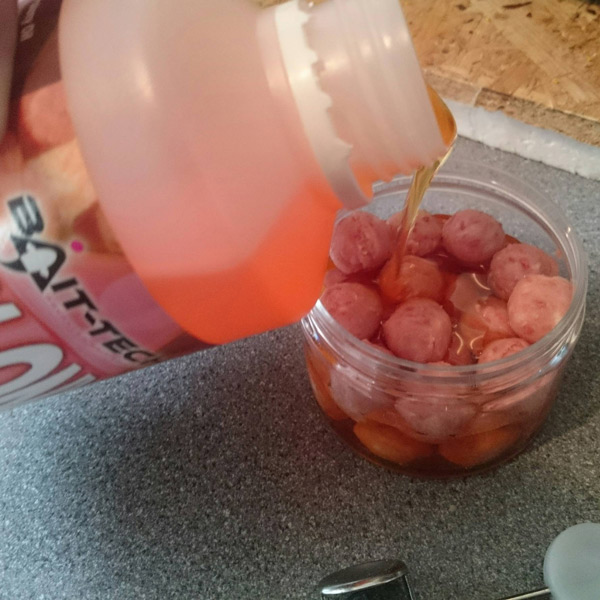 If you want your luncheon meat to act as a pop up for a while microwave it in 15-second intervals for 60 seconds if you get signs of scorching just begin to appear then reduce the next batch by 5 seconds. If you want to toughen your luncheon meat balls up simply fry them in a frying pan for a few minutes, the list of ways you can tweak luncheon meat is only limited by your imagination. You can even prepare these in advance and then freeze little packs of them for quick day sessions if you wanted to.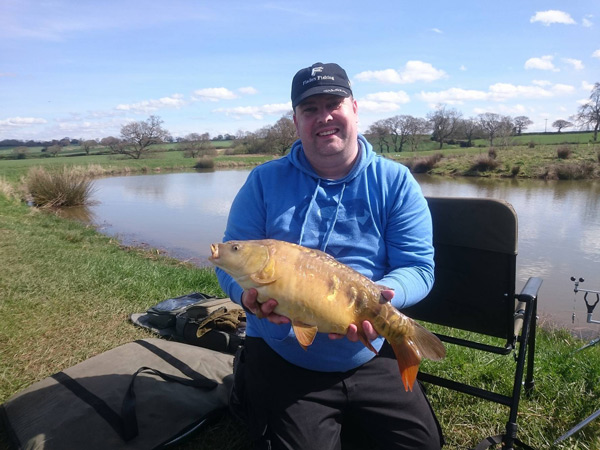 Well, I hope this has inspired you and as much as I love making my own boilies it really can be rewarding using other baits too. Why not give your local supermarket a visit and try some of the wonderous baits they have in there, you can always give them a boost with a specialist fishing ingredient like I have.