Consistent carp catcher JAKE WILDBORE explains what he focuses on at this time of year to keep the bites coming, and how you can do the same too.
1. Keeping Mobile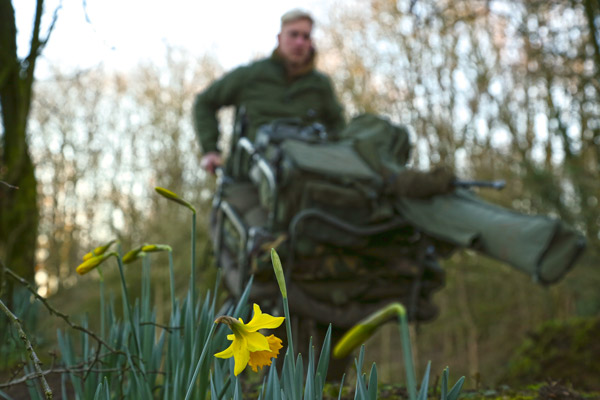 I know it is a bit of an obvious one, but being able to move around quickly is a must in spring. I have never found that April favours stationary tactics over a lot of bait. The fish move pretty quickly and it is tricky to keep up with them, but that doesn't mean you shouldn't try. If they are held up in one area, you need to be on the ball and do your best to get in there when the other angler leaves. I don't use a lot of bait in spring and one reason is that I am not committed to a certain swim. I can move around as much as I want and not feel as though I have invested time and effort into baiting an area and leaving it.
2. Bait The Edge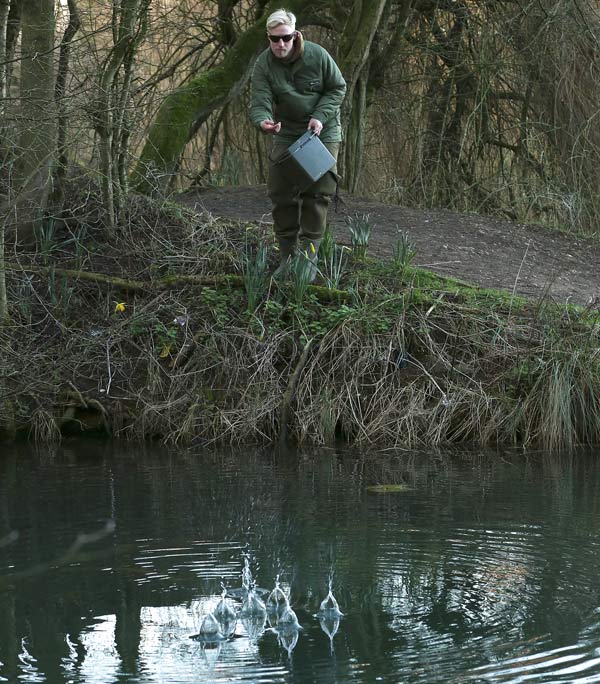 With the temperatures finally rising and the sun holding a lot more strength, the carp will be looking to venture into areas that they have not been in for a while. One of these can be the margins, especially if they are shallow.
It is always worth keeping an eye on the margins and trickling a little bit of bait on a few spots. The fish are less cautious than in summer and can be a lot easier to catch off guard.
3. Be Prepared
I don't get a lot of time to actually go fishing, so when I am there I want to make the most of it. I try and make sure that I have all of my rigs pre-tied before I go fishing. This includes zigs, bottom-bait rigs and pop-up presentations.
Having rigs ready to go means that I can move on to the fish, identify the substrate, select the correct presentation and away I go; fishing in no time at all.
4. Cast Around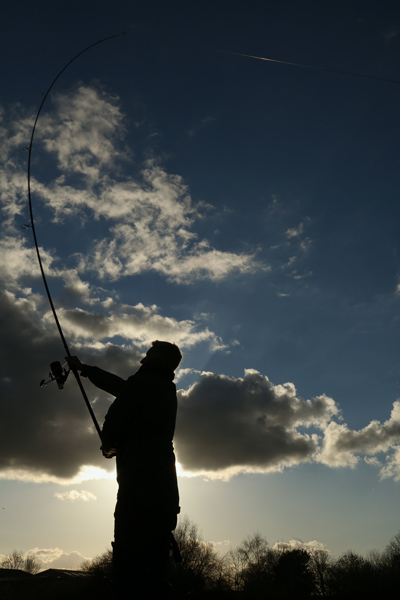 If I am fishing with singles, which is more often than not, then I like to move the rods around. The fish do spend a lot of time in groups and locating these is vital. Once you have found them, you can catch them relatively easily.
This is why I try and move the rods around and actively search out where the fish are. This is one of the reasons I use chods and stiff rigs in spring; they will present over virtually any bottom and I can cast them around without having to lead about.
5. Zigs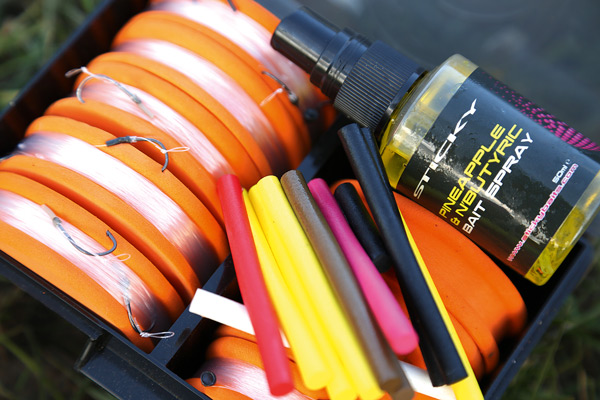 This is the best time of year to be fishing with zigs. The fish are spending a lot of time up in the water and when they are not getting caught off the bottom, this is the time to target them up in the water. They are not just a tactic that works in the middle of the day; they can work in colder temperatures and during the night even better. It is all about reading the situation and seeing when you think the time is right to use one. I have found them to work best in deeper, clearer lakes. If the depth is 12 feet, I will start off fishing with a 6ft, 8ft and 10ft zig. It is worth trying different depths and colours too. Once I have found a successful combination, I will put all three rods on this.
6. Adding Liquids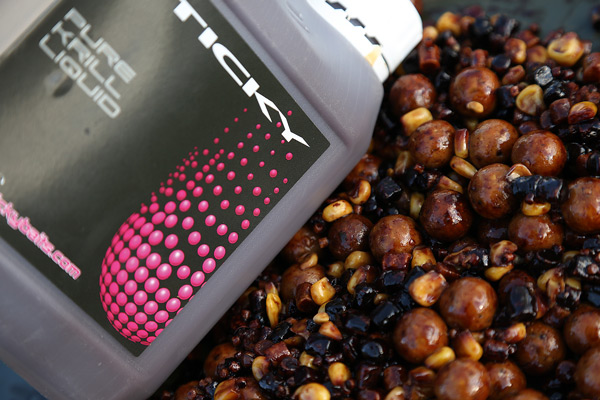 If I do fish over bait, I try and make it as attractive as possible. I don't use too much, but I like to add a few things to try and entice the fish to drop down and feed. I always add sweetcorn to the mix of boilies and pellets, mainly to add something nice and visual. I then add Krill liquid, which has to be the best liquid I have used. It stinks and the fish love it. I like to soak it in to my baits and when they are on the bottom it seeps out and releases a load of attraction around the bottom.
7. Bright Hook Baits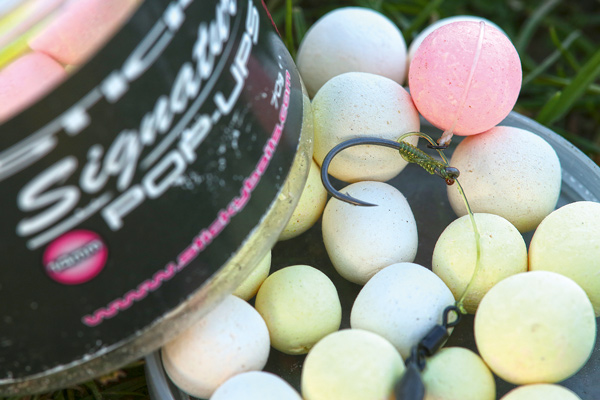 This is a common one, but a bright hook bait in spring can be king. If the fish are not quite eating lots of bait yet, something bright and eye-catching can be enough to get a quick bite.
However, that's not to say it's only a single-bait tactic. Even when you are fishing over bait, a bright hook bait can be a real game changer. I carry a few hook baits, but the Signatures are my go-to pop-up. There are three colours in the tub and I like to put a different colour on each rod.