The autumn feed is one of the best times to maximise your results and put plenty of carp on the bank, and at particularly good weights too. It can be expensive if you think about pulling plenty of bait out but it does not have to be the case. Throughout the year you may have acquired plenty of bait, whether it be unprepared particles, shelf-life boilies or bags of groundbait that have been left open.
Waste not want not, and believe us when we say the carp will want it. If you are lucky enough to live close to your target water then regular prebaiting will pay dividends and ultimately offer you a much better autumn baiting situation. However, we realise this isn't always the case and even more so when targeting dayticket venues. Don't let that deter you, though; if you are fishing a 24-hour session or more then don't be afraid to choose a spot and introduce a hefty amount first. This may not be your usual tactic but it might pay dividends.
Areas to try:
When baiting in any situation it is of course key to put it in a good spot. The best bait in an area never visited by carp won't draw them in; remember that. Start by looking where the carp are, or try and find where they are happy to feed. Either previous spots that have done you well or look for visible signs of cloudy water or fizzing. I have done well targeting silty areas at this time of year or even the weed beds as they begin dying back. A cheeky weed rake such as the Gardner Tackle Deluxe is a great addition to your tackle bag, helping you to manicure the spot into a much more manageable area.
Bulking it out:
Don't worry if you don't have access to or haven't acquired surplus bait, you can also look at buying bulk pellets. Even cheaper still, pop down the local supermarket and pick up a few bags of sweetcorn. Retailing from £1 a kilo you will be surprised how cheap it costs and how much you can put out. Plus, just think how visual the attraction is, and what carp doesn't like corn? You can even mix it up a bit with a bag of frozen prawns, tin of chick peas or the odd can of tuna.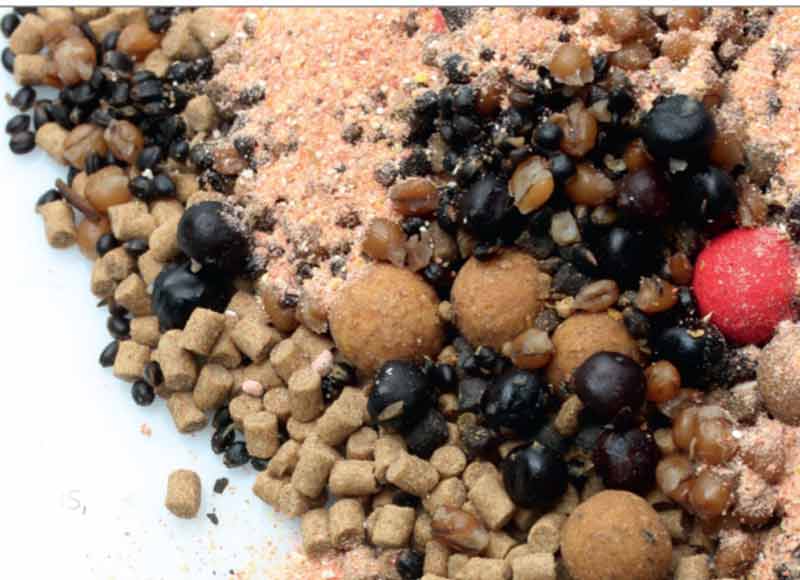 Like what you see?

Or buy a single issue