Contrary to popular belief, small waters can be extremely difficult to crack. Fortunately, avid carper RYAN NEED has 10 top tips up his sleeve…
1. SET TRAPS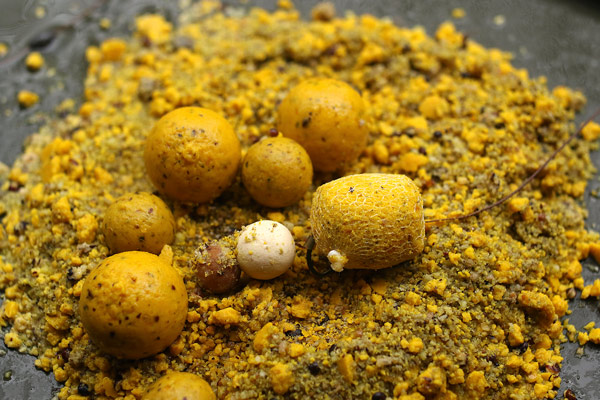 I've found taking a softly-softly approach is the most effective way to catch wary carp on intimate venues. The spod rod stays at home and the throwing stick in the van, while I create small traps that will trick the wariest carp. I like to employ small PVA bags and light leads to create small parcels of food that carp will approach with very little caution. Excessive casting and large beds of bait aren't usually the answer and I've found the best approach is to get the trap in position as quickly and quietly as possible.
2. USE FLUOROCARBON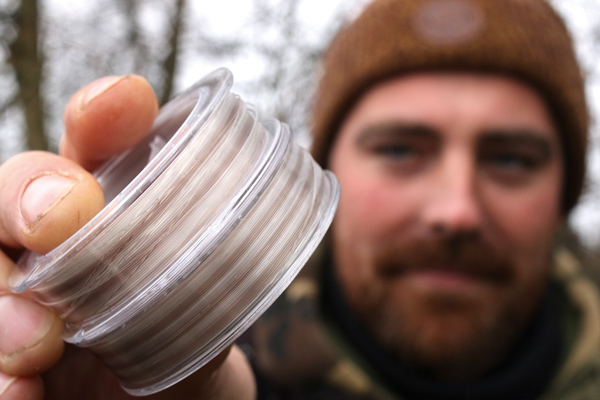 Fluorocarbon has totally transformed my fishing over the last couple of years and I simply wouldn't go fishing without it. I see a lot of anglers combining fluorocarbon hook links with leadcore leaders, which I find pretty strange. If you are worried about the fish spooking and want to use an ultra-subtle presentation, combining a fluoro leader with a matching rig is definitely the most effective presentation. If you spend most of your time on small venues, take a look at fluoro main line. It sinks like a brick and is very hard for carp to see underwater, making it the perfect choice for small waters.
3. TARGET FEATURES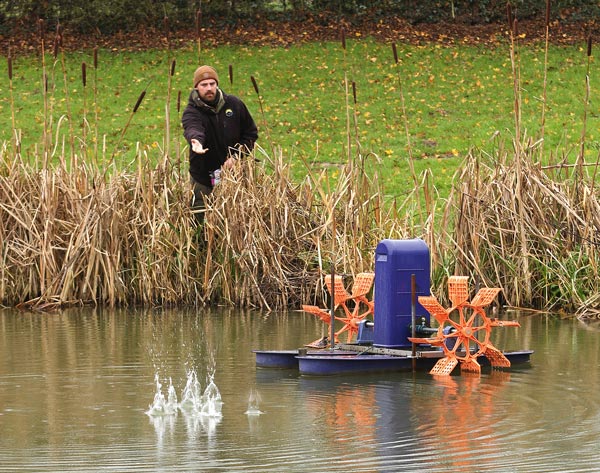 The fish move around frequently and will have their own patterns, which you can almost set your clock by. They may spend the morning at one end of the lake, before moving into deeper water at night. If you can find the areas and features that attract the fish at certain times of the day, you'll certainly increase the chances of catching. Visible features like islands, overhanging bushes and lily pads are all great areas to try but don't neglect features under the water too. Gravel bars, deep holes and marginal shelves could all be patrol routes used by the fish on a regular basis.
4. PICK THE RIGHT PEG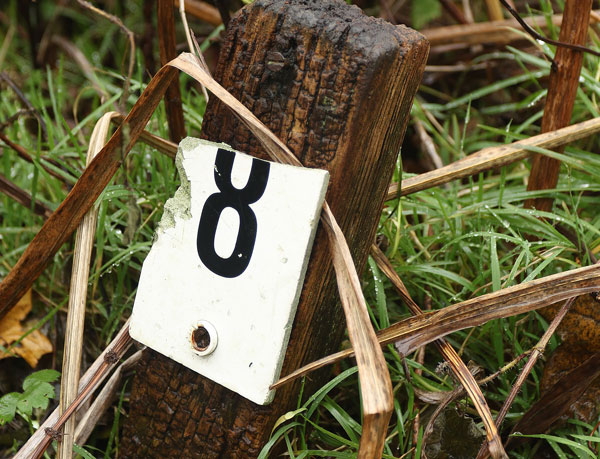 If the water is still relatively cold and the carp are feeding with very little gusto, there's a good chance the carp may be held up in very specific areas of the lake. There's no doubt certain pegs will produce more fish, so keep an eye out on catch reports and speak to the bailiff or other anglers as much as possible. Don't rely on the fish coming to you, you might have to drop your rig straight on top of them if you want to get the alarms singing.
5. MAKE A NOTE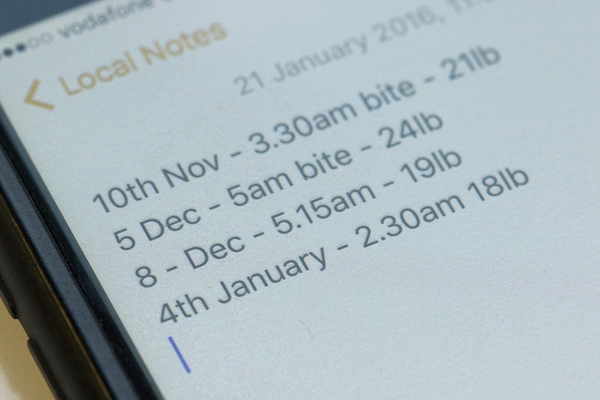 As I mentioned, carp on small venues can be very regimented. As well as visiting certain areas at certain times of the day, the fish may also eat during very specific feeding spells. I'm currently fishing a small venue that produces 99% of the takes during the day, meaning I don't have to spend any nights on the bank. Once you've worked out when they are prepared to feed, you can spend less time on the bank and really maximise your chances. It's worth making a note of previous captures and storing them on a note pad or in your phone. It shouldn't take long for you to work out their feeding patterns.
6. PIN EVERYTHING DOWN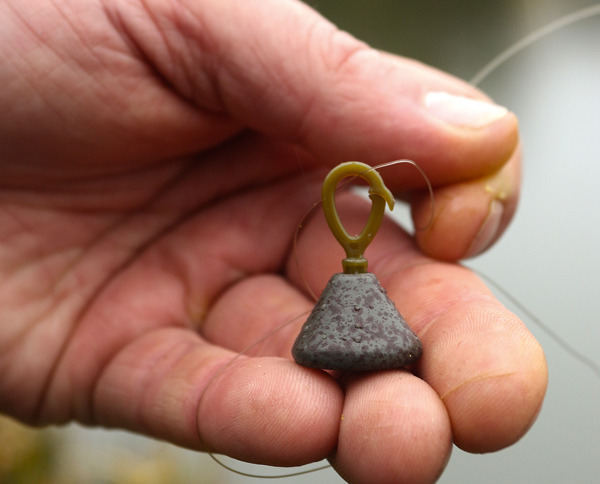 Regardless of where I'm fishing or the size of the venue, you can guarantee I will be using back leads. They are such a small, simple item that can totally transform the way your main line sits on the lake bed. On small, venues it's imperative that your main line is pinned to the deck because as soon as a carp comes into contact with it, they will quickly vacate the area.
7. TAKE A STEP BACK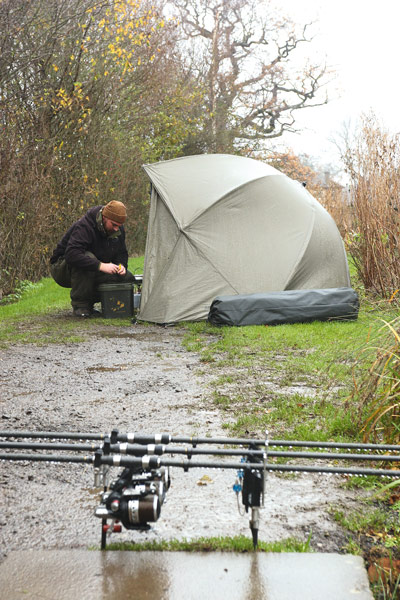 Carp in small venues will spook much easier than on larger venues because they are never too far away from the next angler. It's absolutely imperative that you always set your gear up well away from the bank because any loud sounds or disturbances could have a detrimental effect on your fishing. Avoid shouting to your mate in the next swim, speaking loudly on the phone and walking heavily close to the edge of the lake.
8. DON'T BE AFRAID TO TWEAK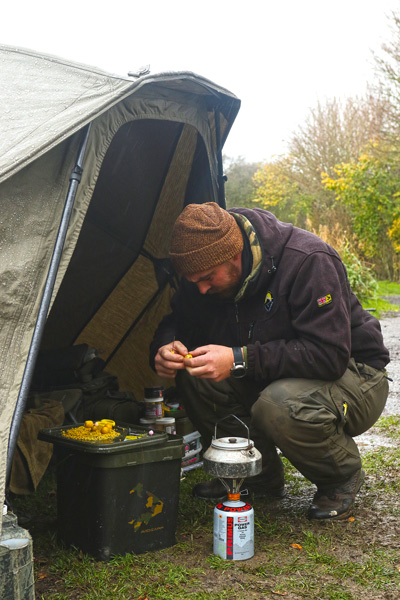 Fishing small venues is not just about flicking out a couple of hook baits and sitting on your hands, you may have to work at getting bites. If I'm struggling to bag fish, I will often change the colour of my hook baits, try a different rig, or cast to another area of the lake. I've lost count of the amount of times a small tactical change has brought a quick take, even on some of the trickiest lakes I've fished.
9. GET ON THE ZIGS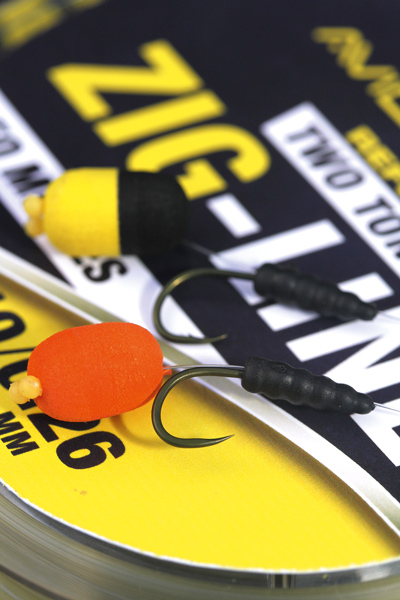 If I had to use one tactic for the rest of my angling days it would have to be the zig rig. They are an absolutely fantastic approach and I've caught countless carp from intimate venues using them. Most anglers neglect them on little lakes, so they can be a real edge, especially during spring and summer. I generally fish a zig on one rod at all times and have found that the action can come thick and fast if you find the correct depth. Once again, don't be afraid to tweak them until you get them right.
10. SMALL BAITS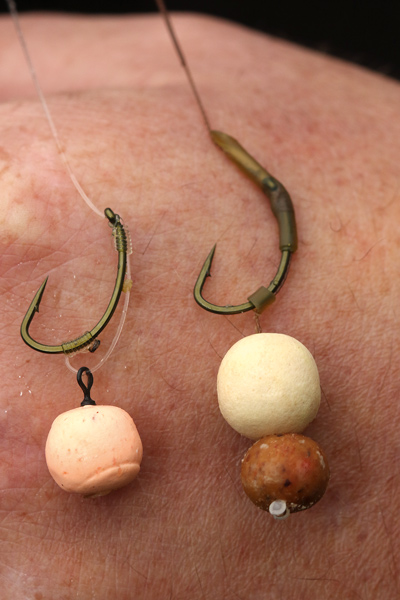 I've fished all manner of small venues over the years and have found that big baits generally produce fewer bites. With most anglers employing the same tactics and the same sized baits, it doesn't take long for the carp to wise up that they are being fished for. A handful of 10mm boilies over a matching hook bait can be a real edge and is something I haven't seen many anglers doing.