It was a Friday afternoon and the end of a weeks work was closing in. I was still debating with myself about whether I was going to fish the weekend or have a weekend off but a text message from a friend in Cardiff put that to bed. He told me that there had been plenty of fish caught out of the wharf during the week, so without any time wasted I made my decision to hit the wharf up for a quick overnighter. I shot home after work to grab my Nash Dwarf kit along with my new Nash Scope Bivvy, which I was eager to try out. The wharf is only a short journey of forty-five minutes from home so it was a blink of the eyes and I was there. On arrival, I was greeted by another group of anglers who had been given the same information about plenty of fish being caught from the top end of the lake. To my surprise, there was nobody at all fishing in the bottom half of the lake. I stood and spoke to the other anglers to try and weigh up where they would be pitching up for the night, whilst doing so I positioned myself centrally to the lake at the top, giving myself a great vantage point to search for fish. We stood chatting for ten minutes, my eyes firmly fixed on the water at all times but there were very few signs of fish; setting up here would have been a real gamble and based on word of mouth. Just as the conversation drew to a close I saw a fish nut out right at the opposite end of the lake. That was enough for me; I left the other anglers to it and rushed back to the car to load the barrow up.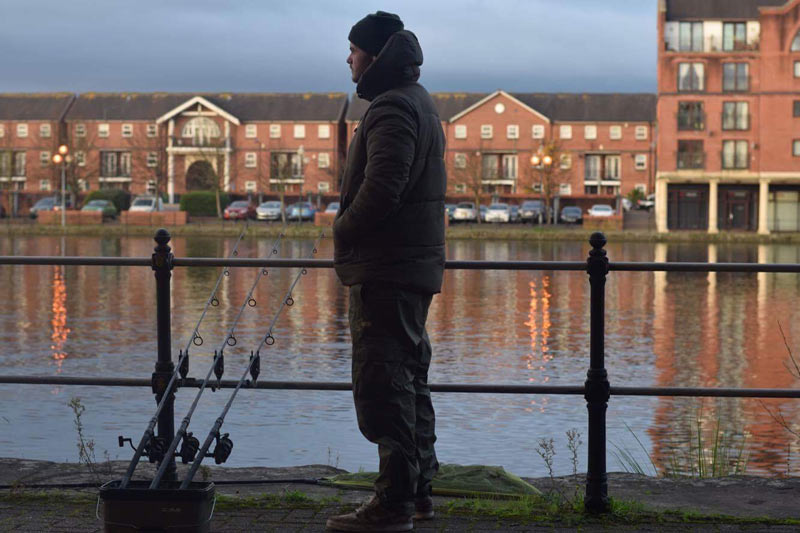 On arrival to where I had seen that fish nut out, I was greeted by a large expanse of water, which was completely mine, and it was clear that there were some fish in the area. Knowing the fish were in the area I was indecisive in my approach as I didn't want to disrupt the swim by filling it in but recognised I needed something to draw the carp in for a feed. I settled on fishing bright singles, the 15mm Nash Citruz pop-up in pink being the hookbait of choice on my left-hand rod and a yellow 15mm Key Cray pop-up on the right-hand rod. Sitting on my hands I patiently waited for shows before flicking my rigs out for the night, both rigs went down with a crack. With minimal disturbance made with a single cast on each rod and fish still showing I moved into the night with complete confidence that success wouldn't be far away. I set my new bivvy up, pushing my bed chair to the back and loading the front with my extra bits of kit before climbing into my bag to get my head down. During the night a few line bites occurred but nothing materialised into a run unfortunately, this was however enough to keep me on my toes and the confidence high.
The following morning I dragged myself out of my bag extra early to watch the water for signs of shows. Had the fish moved on? Were they still in the area? Did I get my rigs right? These were some of the questions I was asking myself. I wasn't given too much time to think through when at half past seven my left-hand rod went into absolute meltdown! A strong take stripping lots of line had me on the back foot. I managed to negotiate the fish through the weed beds, applying constant pressure to keep the fish moving and it wasn't long before I'd gained control and slipped the triangle underneath this wharf stunner. With the initial run being so powerful I was hoping it was going to be one of the wharfs real big ones but when the fish first rolled it became apparent that it was one of the recently stocked zip linears. It might not have been one of the A-Team but it certainly didn't disappoint, what an absolute urban banger making the quick overnighter worthwhile.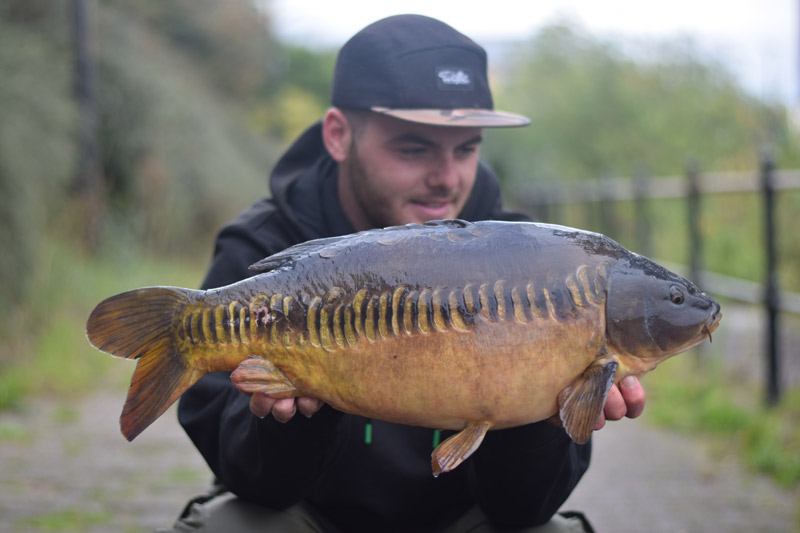 The colours on this epic fish were amazing and I was greedy to try and sneak another bite, I got the rod back on the spot before I got some stills of the capture. In an attempt to buy some time to see if anything else would be tempted into a feed I packed down whilst leaving the rods out. There were no more bites in this session but it's certainly a session, which I won't be forgetting anytime soon.
By Luke Kennard