A few weeks later I decided to make contact with Alan Blair via email. A few days went by and as the correspondence with Alan Blair continued we finally managed to arrange a date in which Jamie and I could return to Royston.The weeks flew by and next thing we knew we were in the van and on our way to Royston once again. On our way there I couldn't help myself, taking a look at some of the amazing fish that roam through the depths of the Royston Lakes. Our excitement was evident, getting closer and closer to the venue we both had a smile for ear to ear.
Prior to our arrival we popped into JKl tackle to get some essentials. We spoke to James Gillard who is the manager at JKL Tackle, he also bailiffs the waters at Royston. We got talking and he was kind enough to provide us with a good few tips and said he would be be popping around the lakes at some point over the time whilst we were there. After a good chat we made a move, both buzzing as we arrived at the gate to the lakes. As we pulled in we noticed it was pretty quiet on the complex which would give us plenty of choice in regards to location. We travelled down to Wood Lake and came across another bailiff called Brian aka 'The Captain', he was more than happy to take some time to show us around and point us in the right direction.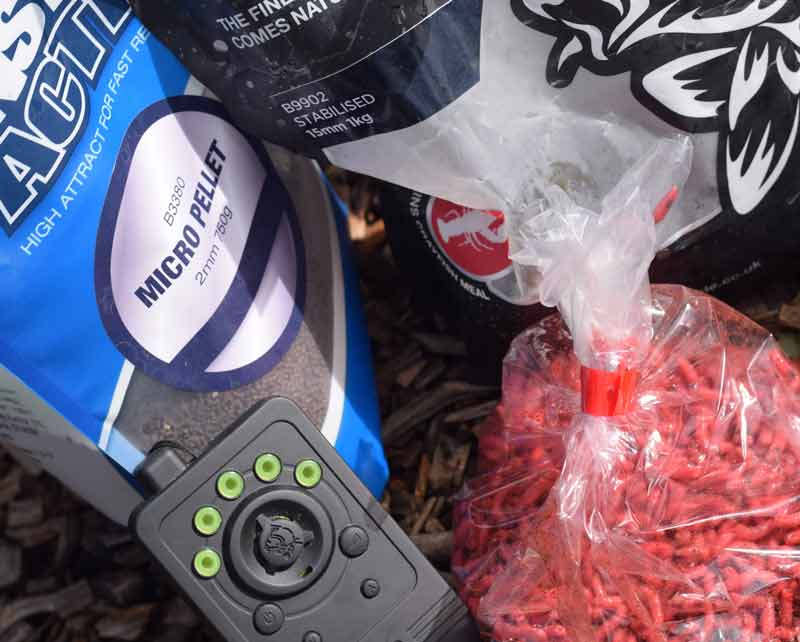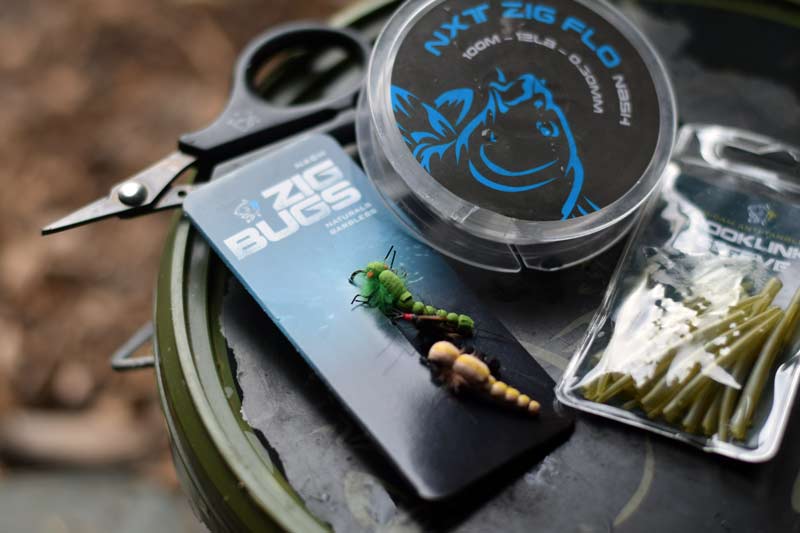 The weather was starting to turn so after a good chat discussing tactics and where we thought the fish may hold up we hopped into the swim called Big Bay. Both wanting to get the rods set up before dark we scrambled around getting them into place and settled into the bivvys as the night drawed close. The swims were chosen through a game of heads and tails, typically I came off worse and finished second, thus meaning Jamie had the choice of water which was in front of us. Making the best of what was in front of me I decided to flick two PVA bags in the margins and flicked a chod out in the middle with a hand full of the Scopex Squid over the top. Jamie went for three PVA bags, two of them to the far margin and one down to his right. With the rods out we settled in for the night but it didn't start well as I realised that I had forgot my cooker and Jamie's for some strange reason didn't work. As a result of a quick ring around we had a curry on the way!. As the darkness crept in we got our heads down, morning came around in the blink of an eye and it wasn't long after that Jamie was bent into his first Royston carp. After a good scrap I put the net under the mint mirror, Jamie waisted no time and unhooked the mirror in the net and put the rod straight back out with another PVA bag. The mirror weighed in at 21lb +, what a way for Jamie to start off his Royston session. It was now mid morning and my bobbins had remained motionless, taking 'The Captain's' advice I jumped into a peg a few doors down called Badgers Hole.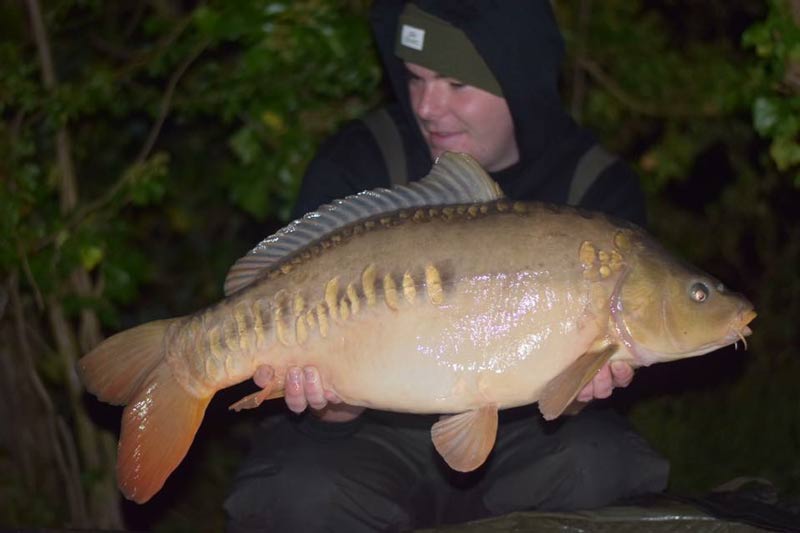 Using the same tactics, I flicked two rigs in the margins and one about 25 yards out again, as time went by I still had no indication of any sign of carp in the area. Jamie on the other hand felt really confident due to the fish he had earlier that morning so he stuck at it in the Big Bay swim.Jamie called up James from JKL Tackle to ask about a cooker, James being the gent he is took care of us right away, what a big help and a big save; so big up to James and JKL Tackle! When jamie returned with the new cooker we got the food in and came up with an action plan for the night ahead. After food we decided to take a good look around the waters to see if we could spot some carp basking in the upper layer as the sun was out. Sadly we didn't see a thing but as we got back around to our swim we saw one bosh out, two bosh out, three bosh out. Seeing them in the upper layers we decided that zigs were going to be the method of attack. Jamie knocked me up a long zig around 14ft and I flicked it out to the showing fish, it wasn't long before it ripped off and I was into my first Royston banger. Sadly only a minute into the fight the fish came off due to the lead not ejecting. I went on to lose another two fish because I was using such long zigs. Luckily I got another take and I managed to bag myself my first Royston carp, it wasn't big but they all count when they come from such a stunning place. After taking some photos of the 18lb+ mirror I carried on with the zigs for a while but sadly the fish seemed to move out so I changed back over to one pva bag in the right hand margin, one out in front back on the same spot and the one in the left hand margin with a little multi rig with a 15mm cut down white Citruz, with a hand full of bait applied over the top.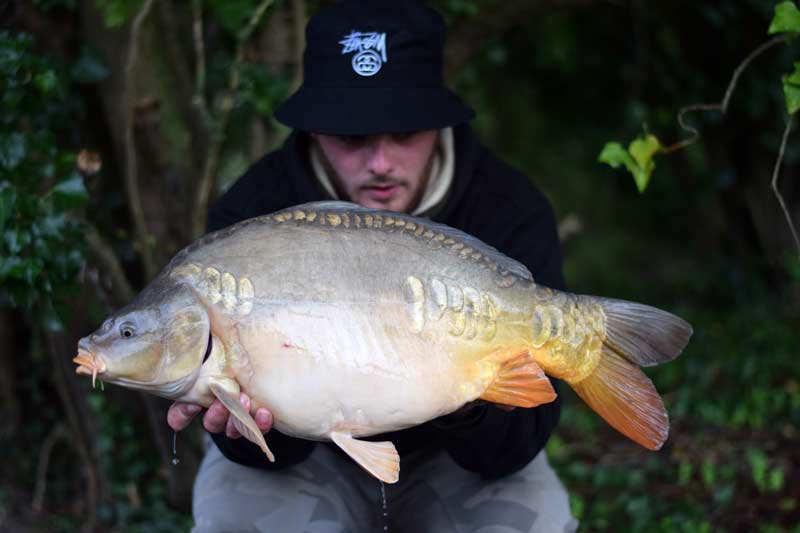 Later that night I had a screaming take from my left hand rod which was only 4 ft away from my rod tip, I ran out to grab the rod, it buckled over, slamming against the snag ears, picking the rod up before it was dragged into the water I was into my second carp of the session. It wasn't the big girl I was hoping for but another beautiful mirror which weighed in at 15lb+. After some self takes I let the little man go and got the rod straight back on the spot. After what felt like no time at all I heard Jamie shouting my name, I ran across to help net his fish and as I did his middle rod screamed off, a double run! I picked his rod up and I was into his second fish- talk about a double bubble! Jamie was kind enough to let me claim the fish but it was a team effort, managing a mirror and a common between us with the mint common going 20lb on the nose and the mirror went 18lb. After sorting the fish and getting some stills we slipped the fish back. As Jamie got the one rod back out I was tapping the second rod up for him ready to flick the rod back out on the spot. With the rods back out on the spots it was time to get the kettle on for a well deserved cuppa. An hour passed uneventfully so we headed back into the depths our sleeping bags for some much needed sleep. The sleep didn't last long though as merely an hour later Jamie's rod ripped off again with an angry common attached; another banger in the net after a strong scrap.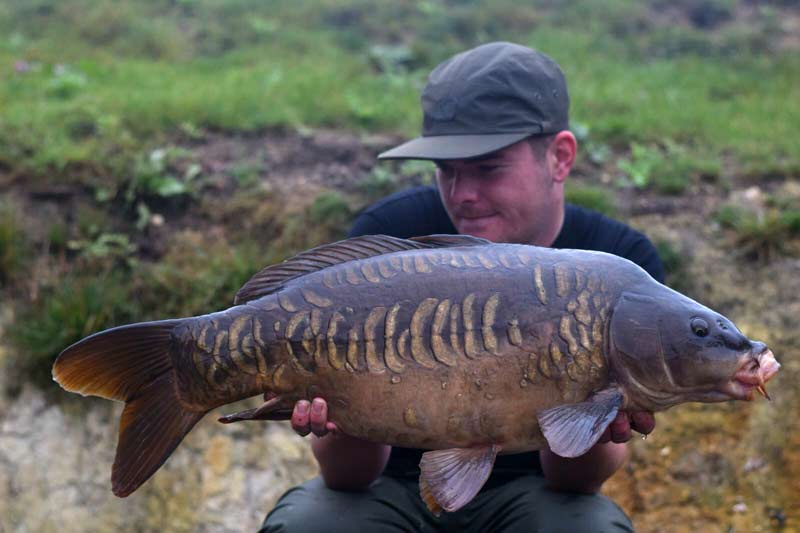 This awesome fight didn't do justice for this 21lb+ common's weight. It wouldn't be long until the morning light crept in so we quickly photographed the fish and got the rod out once again and headed back to the bivvys. The morning came around quickly once again, we decided to wait it out for a while as bite time passed. With the window of opportunity passing us by we reeled in and went for a walk around Kingfisher where bumped in a mate Lee England who had unfortunately lost two that night. After speaking with Lee, Jamie jumped on Kingfisher for a few hours whilst I went for a walk around Wood Lake with the polaroids. This little change of tactic was to prove unsuccessful so we met back at the Big Bay swim, prepping the rods ready for the last night at Royston. We both went into the night feeling very confident of another bite or two. The Key Cray in a pva bag had worked really well for Jamie so far and and Scopex Squid in a pva bag had done the trick for me alongside a brief bit of zig fishing. With the darkness closing in, the traps were set, it was time for food. With it being the last night at Royston we sat late into the night listening to the carp bosh out over the lake until the early hours of the morning. Motionless bobbins proved to be a running theme for my nights which not even as much as a line bite to keep me on edge. Jamie had a crazy morning having three takes in the space of an hour, sadly dropping one but landing two. With the fish in the slings Jamie woke me to take a few shots. We didn't realise how much of a minter one of fish Jamie just caught really was! I took a few shots of this long, lean 19lb+ common and then it was time to get this dark, angry 25lb+ mirror out and get some shots. After letting the mirror go we had an hour to get packed up and shoot back home to South Wales. We popped over the other side of the lake before we left to express our thanks to 'The Captain' and James Gillard for all the help which they gave us during our time at Royston. Such an epic place with hardly anyone fishing it; £25 for a 5 year membership you can't turn it down. We'll be back soon for sure!