CHOD RIGS LONG/SHORT
£4.50
There are long and short chod rigs in the range covering a multitude of situations, from fishing over debris to large fronds of weed. These have razor-sharp hooks and a Shape-Shifter hook link really helps to create the perfect curve, allowing perfect presentation. All of the metal components are anti-glare for ideal rig concealment. Available in short and long, sizes 3, 5, 7 microbarbed.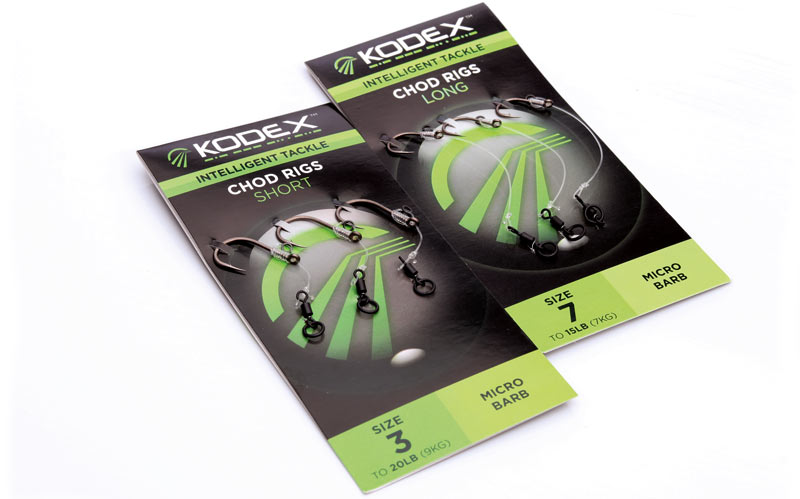 SKIN COATED STIFF RIGS
£2.99
These are ideal whether you are just starting out or an experienced angler, using a Micro Strip weed green coated material and utilising an anti-glare wide-gape hook that has been whipped with a knotless knot. The stripped back hair with silicone allows you to position it on the shank of the hook to present your hook bait however you see fit. The anti-tangle sleeve allows the rig to be pushed away from the lead on the cast, giving you the perfect modern-day bottom-bait rig.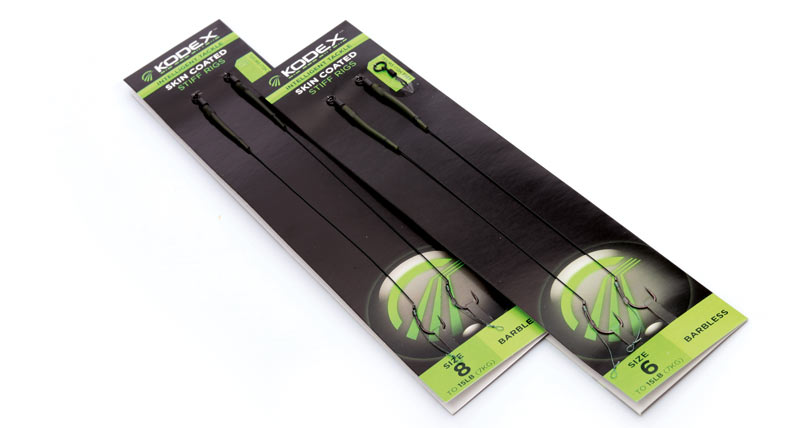 ANTI-TANGLE BRAID RIGS
£2.35
Available in sizes 6, 8, 10 in microbarbed and barbless (size 4 microbarded), there is sure to be something in the range for everyone. They're tied using a traditional knotless knot with fine, soft Micro-Force braid that is subtle but offers a shade of colour that is sure to blend in with most lake beds. This is a great rig for attaching a bottom bait and adjusting the hair length for perfect presentation.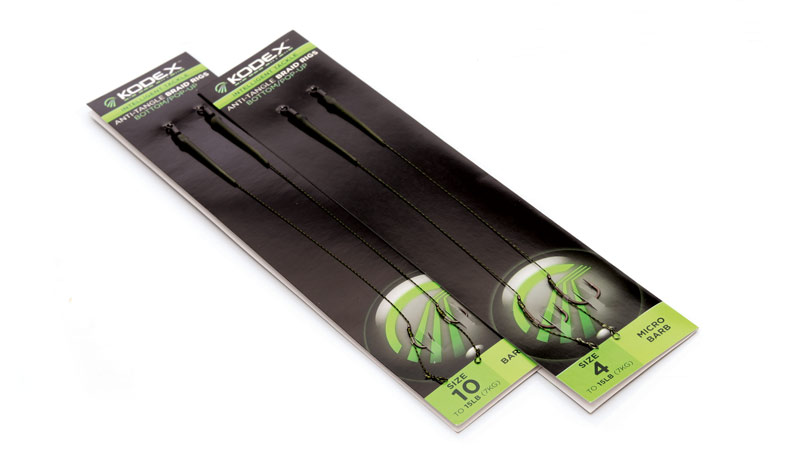 FLOUROCARBON STIFF RIGS
£2.59
Rig concealment is everything; we all want ours to be undetectable when out in the pond and this 15lb fluorocarbon provides just that. With its specially tied knotless knot to help the hook angle kick off for optimum hooking potential, just like all the rigs through the Kodex range, it features anti-glare properties on all the metalware. The quick-change swivel allows for easy interchange. The size 8 can be changed for a size 11 allowing the rig to be fished helicopter style.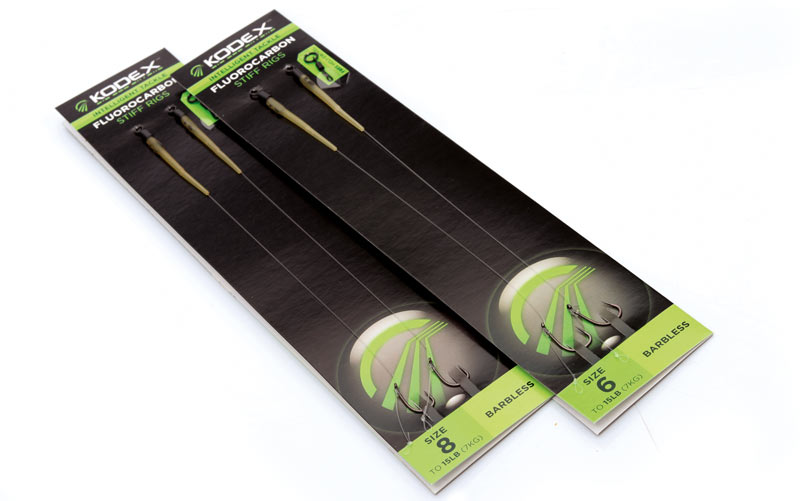 PVA BAG/STIKK QUICK-CHANGE RIGS
£2.35
In certain situations, speed and accuracy is everything and the Quick-Change Rigs are perfect for this situation. The short, 9cm braid rigs are fantastic for popping inside a PVA bag or threading through a PVA stick. The wide-gape hook is super-strong and has an anti-glare finish for rig concealment, with micro-ground, incredibly sharp points for secure hooking.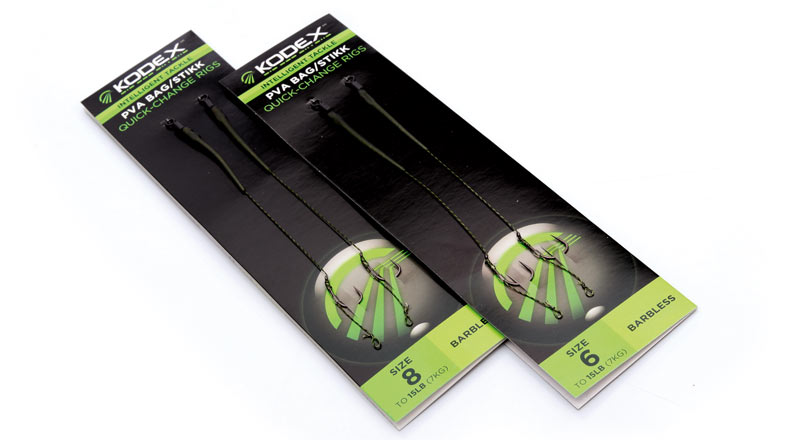 THE MULTI RIG
£3.49
This vastly popular rig has accounted for a number of big-fish captures. Offering versatility like no other, it can be the added edge needed to catch those wary carp. Within the pack you get an anti-glare swivel fitting most lead-clip systems, allowing the rig to be fished helicopter style. A fantastic feature is the spare swivel, bait floss and hook, which can be easily interchanged due to the nature and mechanics of the rig. The hooks are built from 130-grade high-carbon Japanese steel in a range of sizes.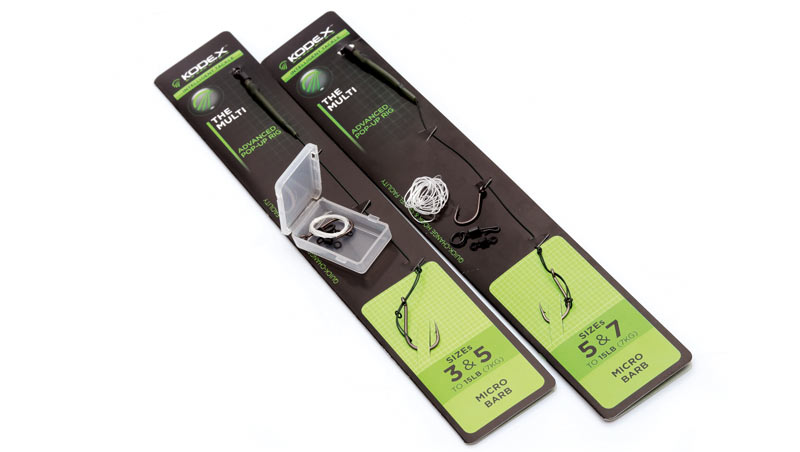 Like what you see?

Or buy a single issue