There's a proliferation of lead-free leaders nowadays, with very few terminal-tackle companies not producing one and, while I cannot claim to have tried them all, I've certainly either used or played around with most.
As I talk about in my diary this month, my new syndicate water is extremely weedy, so I made a call to my old mate Lewis Read at Gardner and did my best Oliver Twist impression. It worked, and the generous old so-and-so sent me some of this to use.
The mottled green finish is perfect and, to my liking, it's a little thicker than some others. The weave is also nice and tight, which eliminates that annoying thing of a splicing needle constantly wanting to exit the material when being fed through. In fact, it's definitely been one of the easier lead-free leaders to splice and, for this alone, I am grateful.
Despite being thicker than some, Camflex Leadfree is nice and supple and when I've been checking my rigs in the margins, it has always sat perfectly over any debris. (MC)It's not as heavy as leadcore, hence I have had to balance my rigs more than I might normally, pushing lead wire into the pop-up as I don't like using putty on my swivels.
£10.99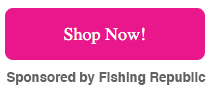 Like what you see?
Or buy a single issue