Designed to bring big carp anglers the very best in performance, this brand-new main line incorporates the latest advancements in copolymer formulas with the advanced precision manufacturing process. The result is an outstanding copolymer main line that has been integrated with a heavy sinking additive to ensure it is one of the fastest-sinking monofilaments on the market.

With exceptional abrasion-resistant properties and outstanding knot strength, it gives you the confidence required when fishing demanding situations in search of that special carp.

As with any monofilament, stretch cannot be eradicated. Nevertheless, Gardner has manipulated it to give the user a precise feel and perception of the control they have. Deep green in coloration the GT80+ is available in 10lb, 12lb and 15lb.

RRP: £19.99

FOR MORE DETAILS GO TO: www.gardnertackle.co.uk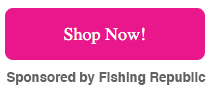 Like what you see?
Or buy a single issue