Both colorations will break up the outline of the line when it sits on the lake bed, making it much harder to see. Due to its new line technology, Fox has also managed to reduce the stretch level in the lines, making them much more sensitive for bite indication.

In the protective tin case there is a 1,000m spool, allowing you to spool up all of your shallow reel spools with just one pack. Larger big pits with deeper spools will require some backing to fill them fully. Having been well established as a hugely reliable main line, Soft Steel is well worth a look if you are after a quality line that's sure to last you all season long.

RRP: £19.99

FOR MORE DETAILS GO TO: www.foxint.com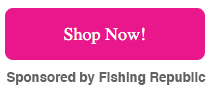 Like what you see?
Or buy a single issue