£3.95 per pack of 10
The guys at ESP have been hard at it with the latest release of the Grip Rigger, Curve Shank and Para Point Cryogen hooks. These are the latest impressive additions to the extensive range being made through original cryogenic tempering. The Curve Shank is still in keeping with the same classic ESP Raptor curve pattern. However, these curves are now around 25 to 30 per cent stronger than their predecessors while still retaining a long, fine, needle-sharp point. A long anti-eject shape makes them very versatile for both pop-up and bottom-bait presentations, and they are available in barbed sizes 4, 6, 7, 8 and 10.
The Grip Rigger, as the name suggests, is an amalgamation of the best features of the Cryogen Gripper and Stiff Rigger, making them the perfect solution for aggressive and efficient pop-up presentations with hook sizes available in 4, 5, 6, 7, 8. I am looking at giving these a try on my take on the famous stiff hinged rig.
The Para-Point hook is the 'enforcer' of the range. Having a medium-length shank makes this a great pattern for boilie presentations or nestled in a PVA bag. With an inclined point, these are available in sizes from 4 to 8 barbed. (DM)
FOR MORE DETAILS GO TO
HYPERLINK "http://WWW.ESP-CARPGEAR.COM" WWW.ESP-CARPGEAR.COM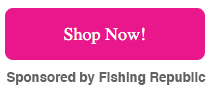 Like what you see
Or buy a single issue