Encompassing four of the most popular patterns of all time, we are certain there will be one for you in the TurningPoint stable. Featuring Curved, Longshank Curved, Wide Gape and Straight Point, it doesn't matter whether you prefer fishing pop-ups or bottom baits, you can rest assured that you will have the perfect presentation every time.
One pattern that immediately caught my eye is the Longshank Curved. It is no secret that I am a huge fan of the discontinued 360 pattern for my pop-up rigs and this is one of the closest patterns we have seen in years. With the hook-turning properties famous with curved patterns plus an extended sweeping shank, this pattern is designed for blow-back presentations or the 360 and is a must for the modern carp angler, when you think those carp could be getting away with it right under your nose.
Utilising a distinctively strong yet not too thick wire, each item has been meticulously checked to ensure you buy 10 sharp, strong and ready to use hooks. Each hook is also finished in the new SF-Black coating to ensure your rig remains as unobtrusive as possible, hoping to fool the wariest of carp into picking up your hook bait with minimal suspicion.
The Wide Gape and Curved can be purchased in barbed and barbless with sizes including 4, 6, 8 and 10. The Straight Point and Curved Longshank are only available in barbed and larger varieties such as 4, 6 and 8. First impressions have been really good, and with a few packets in each of our tackle boxes, we look forward to giving them a thorough try and reporting back on how they performed. (DM)
PROS: Love the Longshank Curved CONS: Nothing as of yet!
£4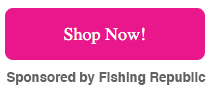 Like what you see?
Or buy a single issue