Being the Compact I thought that by saving space and weight the bag would suffer and be a little chilly. However, I have been pleasantly surprised. Inside there are baffle strips that run the length of the bag and these enable the user to warm the bag much faster because there is less wasted space to heat. The crash zips on the side also boast external baffles to help protect you from any draughts, while the zips themselves are very easy to open and close and a neat little buckle helps secure whichever side it is you are not getting out of.
Attaching the bag onto the bed is a doddle via a hood at both ends. Elasticated tensioning straps are then used to secure the bag and prevent any twist. With a mixture of fleece and ultra-soft polyester being used throughout the three layers you can chose which you would prefer to sleep in.
On my most recent session I had all the layers on top to try and stay as warm as possible and wearing just a T-shirt and shorts I recorded the temperature in the bag and outside. With the canal freezing over it was no surprise to read the external temperature hit its lowest at an amazingly cold minus 3.9ºC while the bag heated up to a snug 28.5ºC, with an average temperature of 26ºC. I think that tells a story in itself and proves just how all season the AS 365 compact really is.
DAN MURRELL's VERDICT "Definitely the lightest bag I have used and with outstanding performance.."
FIRST IMPRESSIONS 10/10 VALUE FOR MONEY 9/10
£149.99
FOR MORE DETAILS GO TO WWW.TRAKKERPRODUCTS.CO.UK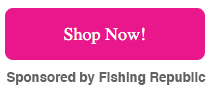 Like what you see?
Or buy a single issue