Sponsored By
Order the SONIK S6 CARP RODS online today!
Continuing to build an ever-impressive range of rods, Sonik has added the super-slim, lightweight S6s, and boy do they look good. The 12ft, high-modulus, 40-tonne Japanese Toray carbon fibre blanks pack a punch and will deliver long, accurate casts with ease, putting extra yards of every one, allowing you to fish with confidence.
With a well-known carp brand such as Sonik you would expect a top-quality build and it hasn't failed to deliver. Using only the finest materials and components available, the extensive range of test curves – 3lb, 3.25lb and 3.5lb – with AAA cork and slim Japanese shrink wrap handles in 50mm options are things of beauty. With something in the range to suit all anglers, the sleek, sexy and stylish 'black on black' logo is subtle yet understated.
Leaving no stone unturned, the attention to detail continues throughout the blanks. The lightweight double-leg black SiC rings, custom black Sonic DPS 18mm reel seat and laser-etched butt cap provide a quality and distinguished finish.
The S6s pack tremendous power, aiding long-range casting, but what about fishing at close quarters. Don't fear; they are perfect for all ranges. The sensitive tips and deceptively powerful butts make light work of punching a lead out at range or simple fishing in the edge. With a fantastic recovery and playing action throughout, these awesome characteristics are sure to find favour with anglers worldwide.
£149.99 to £159.99
RICHARD SHENTON'S VERDICT
"UNRIVALLED ACCURACY."
FIRST IMPRESSIONS 9/10
VALUE FOR MONEY 10/10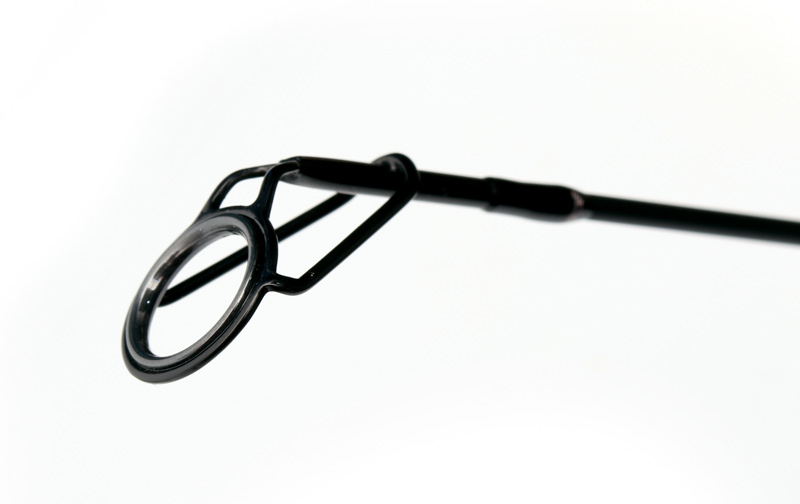 Like what you see?

Or buy a single issue