Made from powder-coated or anodised aluminium, the durable finish looks great on the bank. All of the fitments have been upgraded to be more durable and stronger.

Firstly, the banksticks have had a revamp. Powder-coated for protection and featuring stainless/anodised hybrid thumbscrews, they are also lightweight making them easy to carry in your tackle bag. Available in six to 10 inches for the stage stands, all the way up to the longer 18 to 34 inches, there are banksticks for all requirements.

The Snugs range has also been updated to fit in the 20/20 range, having been hugely popular with anglers who like their rods sitting tightly together. With improved materials and new sizes to allow you to tailor the set-up to your reels, there are two and three-rod versions, with single bankstick and the new goalpost set-up options available. There truly is a set-up that's perfect for you.

Finally, Cygnet has also included two new items in its range to complement the buzz bars. By popular demand, the 20/20 Stabiliser has been added to the range to prevent twist on single banksticks and make your set-up rock solid. Stage stands complete the range, which are ideal when fishing swims with boards or jetties and finished in the same black anodised aluminium with the durable thumbscrews.

All in all, you are looking at a super carpy-looking set-up for your rods, with resilient coating and improved touches, such as the thumbscrews. If you want the stealthy, blacked-out look, then check out the new 20/20 bankware.

WE LIKED
Updated fittings and products to cater for all your set-up needs.

WE DIDN'T LIKE
What's not to like?

RRP: £9.99 TO 14.99

FOR MORE DETAILS GO TO: www.cygnettackle.co.uk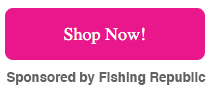 Like what you see?
Or buy a single issue