I like that the buzz bars have milled-flat internal rods so that they do not twist annoyingly when being extended. I've been using the nine to 16in bars and the 12 to 22in sticks, but they're also available in other lengths and combinations.

My favourite items are the Quicklock butt rests. The spring-loaded clip that they feature holds rod butts tightly but allows them to detach easily when lifted up. These come with a large and small set of gripping arms, which can be changed quickly and easily to suit different rod-handle types.
Finally, the satin black finish on all the Cygnet items means that each one looks the part too.

RRP: Various
Website: www.cygnettackle.co.uk
Test period: Four months

Pete McKenna's verdict
performance ★★★★★★★★★★
value ★★★★★★★★★★

Lightweight, great looking and top-end performance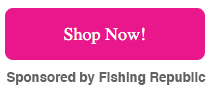 Like what you see?
Or buy a single issue