GROUP TEST | Another new series in TC, Group Test is about giving you the right information on a small range of similar products. By choosing six of each per month, we can keep the information relevant and we hope to offer a variety of models each time. First up are pods, still hugely popular items with TC readers that we haven't looked as for a while. We took six from a variety of manutacturers and put each one through its paces. We also took along our 'rookie', a relatively inexperienced angler who hadn't really used a pod of any description before. They then attempted to set them up without any help from the TC team, the results of which were recorded, along with lots of other information. While we have scored each pod on six categories, because they are so varied in terms of quality and price, these scores are not a competition. Instead of any outright 'winner', each review is designed to help you choose the right pod to suit your angling and budget.
Fox Stalker + £99.99
Weighs: 1.59kg It's not difficult to see why this pod sells in its thousands, with a combination of easy set-up, versatility and value. There are both three-rod and two-rod buzz bars included in the bag. Adjustment is easy, if a little limited, but length and height can be manipulated to suit most situations. Despite the good build quality for a pod in this price range, it remains relatively light, so easy to transport. The bag is definitely one of the bigger ones on test but it's perfectly manageable. As a goalpost style, you can remove the buzz bars and the pod's legs to use on their own, but we wouldn't recommend it because the legs are a bit fat for this. To be fair, Fox doesn't design it to be used like this but we thought we'd try anyway. If you're looking for a middle-of-the-road pod at a great price (we've seen them for as little as £80) then it's well worth a look. WWW.FOXINT.COM
FIRST IMPRESSIONS 7/10 EASE OF SET-UP 8/10 STABILITY 7/10 ADJUSTABILITY 7/10 VERSATILITY 7/10 VALUE FOR MONEY 10/10 TOTAL: 46/60
For the Fox Stalker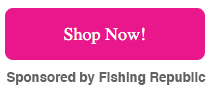 Solar Tackle P1 Worldwide £299
Weighs: 2.18kg The pod of choice of our editor, this is an out-and-out top-end version and not one for the angler on a budget! With buzz bars having to be bought separately, this easily comes in as the most expensive package once completed. You also only get one size of legs, but others, including some amazing short versions, are available. So ultimately, if you can afford it, the Worldwide is extremely adjustable. Marc got himself two longer legs and two of the stubby ones and reckons it now covers absolutely every possible scenario in his fishing. f you have this kind of budget then you get a superbly made product designed by one of the best innovators in the game.The materials are top quality throughout and the build quality is superb. So, you have to temper that high-ticket price and balance it with what you are paying for. If buying purely on price then this isn't for you, but if you appreciate top-end engineering and don't mind paying for it, the value is more than acceptable. Oh yeah, it also looks incredible! WWW.SOLARTACKLE.CO.UK
FIRST IMPRESSIONS 10/10 EASE OF SET-UP 8/10 STABILITY 8/10 ADJUSTABILITY 8/10 VERSATILITY 7/10 VALUE FOR MONEY 6/10 TOTAL: 47/60
Cygnet Tackle Multi Pod £219.99
Weighs: 3.15kg By far the biggest pod on test, this is definitely one for the angler on larger waters or who wants to fish a specific style with their rods in appropriate positions. With a huge variation between the front and back rests (obviously you can turn it around to have this reversed). There is absolutely loads included in the bag to make adjustability okay for a pod of this style. You can manipulate the height of the pod and splay of the legs very easily, making it ideal for a host of fishing situations, with probably the exception of being stealthy on a really small water! That's not what it is designed for, though, so don't let that cloud your judgement too much. The bag, as you'd expect, is a big 'un, the biggest on test in fact, but there is a heck of a lot included in and it. Build quality throughout is decent and it's extremely stable once erected. Our rookie also found it relatively easy to set up, even first time out of the bag. and its appearance. Our rookie also found it easy to set up. WWW.CYGNETTACKLE.CO.UK
FIRST IMPRESSIONS 9/10 EASE OF SET-UP 8/10 STABILITY 8/10 ADJUSTABILITY 7/10 VERSATILITY 7/10 VALUE FOR MONEY 7/10 TOTAL: 46/60

Taska A-Type Black £269
Weighs: 2.35kg Similar in design style to the Fox one but with more of a gloss black finish and nice red detailing, this one certainly looks the part. This was the first time we saw it, having literally picked this one up at the Tackle & Guns Trade Show just hours before shooting our pictures. Our rookie found it very easy to set up, albeit one of the cams was a little loose compared with the others. We put this down to the fact that it was a show sample, so we really wouldn't worry too much about that. Once erected, it's pretty adjustable and easy to manipulate. It's designed as an out-and-out pod and, like the Fox one, you wouldn't want to convert it to a goalpost bankstick setup. This isn't a negative, though, because it's not its intended use. The bag is compact, and the pod fits snugly and easily inside. The weight is relatively light too, albeit this does not compromise the stability as this style of pod does tend to be extremely stable.
WWW.TASKACARP.COM
FIRST IMPRESSIONS 8/10 EASE OF SET-UP 9/10 STABILITY 8/10 ADJUSTABILITY 7/10 VERSATILITY 7/10 VALUE FOR MONEY 7/10 TOTAL: 46/60
Matrix Innovations Patriot (Package) £269.99
Weighs: 3.74kg Once set up, this is an extremely solid and good looking pod with a superb build quality from top-grade stainless. Okay, it's the heaviest on test, but sometimes this means it's less prone to being moved around once your rods are on it. We really love the no-loss thumbscrews, which tighten with just half a turn and cannot fall out and be mislaid. The stainless being used is superb and will not rust over time. It also gives the Patriot a timeless appearance, which we like. Like the Rogue one, this has a central-folding design, which our rookie struggled with, stating that it was the trickiest to set up and then frustrating to line up to look absolutely spot-on. However, after a few goes this definitely gets easier and isn't a problem. The advantage that this design style gives is that it packs away into an extremely small bundle and, while it's certainly not cheap, this package includes buzz bars and pod roll. WWW.MATRIXINNOVATIONS.CO.UK
FIRST IMPRESSIONS 8/10 EASE OF SET-UP 6/10 STABILITY 9/10 ADJUSTABILITY 8/10 VERSATILITY 9/10 VALUE FOR MONEY 7/10 TOTAL: 47/60

LEEDA ROGUE Pack Pod £36.99
Weighs: 1.14kg The cheapest on test by far, this is an ideal starter pod or maybe one for a youngster or angler who wants to spend the bare minimum and who may not be using it week in, week out. Similarly to the Matrix one, this is a foldout design, although with a slightly different varaiation, and it did cause our rookie some problems when setting it up. It also felt a little 'loose' when erected and not the most stable. It's extremely light and packs away into a small bag, which is included. It's also extremely versatile and the bars and legs can be used separately as a goalpost system. This added even further to the value element, which really is the Pack Pod's biggest feature. We are firm believers in offering balance in our comparative reviews and are the first to realise that not every item of tackle can be the all-singing, all-dancing top-of-the-range kit. While this isn't the best pod on test, for the money it is perfectly acceptable and, despite its fiddly nature, definitely offers a viable budget option. WWW.LEEDA.CO.UK
FIRST IMPRESSIONS 7/10 EASE OF SET-UP 6/10 STABILITY 7/10 ADJUSTABILITY 7/10 VERSATILITY 10/10 VALUE FOR MONEY 10/10 TOTAL: 47/60
For the Leeda Rogue Pack Pod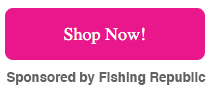 For other Rod Pods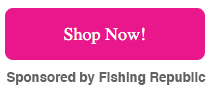 Like what you see?
Or buy a single issue