Okay, it's a lot of money, but you absolutely get what you pay for. Precision British engineering in top-quality stainless steel means that this pod will literally last you a lifetime. It's also packed with features and, in my opinion, is the most versatile you will find.
Each leg is adjustable within a range of angles, in increments as little as a millimetre or two, meaning it can cope with the most uneven ground. It's also rock steady and, something that I really like, it's not too high off the ground, even with the original 9in legs that are supplied. I added the 3in stubby legs to this test model just to get it ultra low to the boards when using it at Cherry Lakes.
Pods are about as uncarpy as it gets, but in this setup it looks uber sexy, don't you think? Rumour has it that Solar is even considering additional, shorter uprights on the main frame, which would make it ridiculously (in a good way) low to the ground. I don't visit many venues where a pod is necessary and, as such, I don't actually own one. However, this one makes me actually want to go and fish a lake with staging, platforms or even hard gravel banks where sticks are not easy to use. it certainly isn't an ungainly thing, as I remember pods. Far from it, in fact.
The Worldwide design has been around for some time, but this incarnation features the upgraded P1 stainless range and it has, if it's even possible to do so, made it even better.
Every last component is made with expert precision and it just screams quality workmanship. Every single angler I have shown this one to has been in awe at just how good it is.
Okay, back to that price, which for many will mean the Worldwide is not an option. Yes, it's a heck of a lot of money, especially as you buy the buzz bars separately, but if you can afford the investment it's a no-brainer. The Worldwide P1 is the best pod I have ever seen or used. It really is that simple. (MC)
PROS - Everything, just everything CONS - Expensive
£299 (£49.99 for the buzz bars)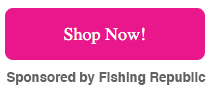 Like what you see?
Or buy a single issue