We are pleased to see the team at Fox has produced a lightweight, compact rod pod with minimal and, dare we say it, 'carpy' aesthetics. Well as Carpy as a rod pod can be.
Built around the existing and popular Black Label bankware range, the pod is designed to work seamlessly with the standard Black Label Cam-Lok banksticks, so if you're already a Black Label user this is the perfect system for you.
Simply use the Goal Post Converter Kit to transform your normal Black Label Buzz Bars into goal posts, attach your Black Label Cam-Lok banksticks and insert into the Compact Pod, easy hey!
The Compact Pod is a great choice for any angler fishing rocky or concrete swims or if your local water has platforms or jetties. The legs fold inwards around the extending central mechanism, keeping it extremely compact and weighing just only 650g. Complete with a protective neoprene case to prolong the black anodised frame, the Black Label is sure to get a welcome reception on the bank. (DM)
£104.99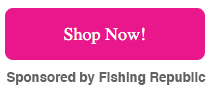 Like what you see?
Or buy a single issue