One of the things I love about being out on features is checking out any tackle bits and bobs that the anglers are using. Not necessarily from their sponsors, because I'd expect them to use their kit, but other bits that might stand out and are being used purely because the angler rates it, not because he has to do so.
Last year, when at Wraysbury with Ian Russell, I was struck by his bankware. So much so, in fact, that within a few minutes of me getting a full demonstration from Ian, I was on the phone to Custom Angling Solutions' Jamie Simpson. Jamie got the full repertoire of superlatives from me and, pretty quickly, he agreed to send me some to try.
I have to say, I haven't looked back since. I absolutely love it and continue to use it to this day. Despite its sturdy nature, its lightweight aluminium make-up is not a burden in my carryall, and the black finish is in keeping with modern trends. I now have a three-rod and two-rod setup, the latter of which even boasts a spirit level in the top of the buzzer bar! Both sets of bars also have bobbin threads incorporated so there is no need for hockey sticks, which is a bonus. I can't speak highly enough of it and, the real standout feature is that it can all be custom made to your requirements. (MC)
£ See website
www.customanglingsolutions.co.uk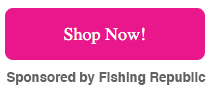 Like what you see?
Or buy a single issue