In winter we all like to take plenty of food to keep energy levels at their peak and with ambient temperatures resembling a fridge, fresh food storage is not a problem. However, as we move into spring and summer, the rising temperatures can mean your fresh food won't stay fresh for very long. If fresh and frozen foods are left in the summer heat they will quickly begin to turn, harbouring harmful bacteria that can send you dashing for the nearest Portaloo. A quality cool bag is key, prolonging the life of your food and safeguarding the contents of your stomach!
THINGS TO CONSIDER
SIZE
A large cool bag will hold all the food that you need. However, you need to cool the entire contents, so a large volume will take longer and require more ice packs to bring it down to a nice cool temperature; otherwise your food will warm up as the temperature inside the bag evens out. Once it's cool, a larger bag should insulate more effectively due to a lower surface-area-to-volume ratio. But remember, opening the bag will release a lot of the cold air.
FEATURES
Pockets, dividers and compartments all help organise your cool bag so that you don't have to open it for long periods as you delve through the contents for a spoon. Compartments also help separate fresh or frozen food from ambient food, and stop raw meat contaminating your ready-to-eat food.
CONTENTS
Ice packs are great tools for chilling the contents so that your food doesn't warm up when you transfer them from the fridge to the cool bag. Freezing drinks is another great alternative and they take up no space once they've been drunk.
Avid Carp Session Food Bag
£57.99
A very large-capacity food bag, with a 25-litre insulated central compartment and two smaller padded side compartments, providing ample room for both food and cooking equipment. One of the side compartments comes supplied with two knives, two forks, two spoons and two plates. The bag features a padded removable shoulder strap and Velcro carry handles.
Insulated compartment size: 33 x 27 x 28 centimetres (25 litre)
Product weight: 1,313g
Test temperature: 14oC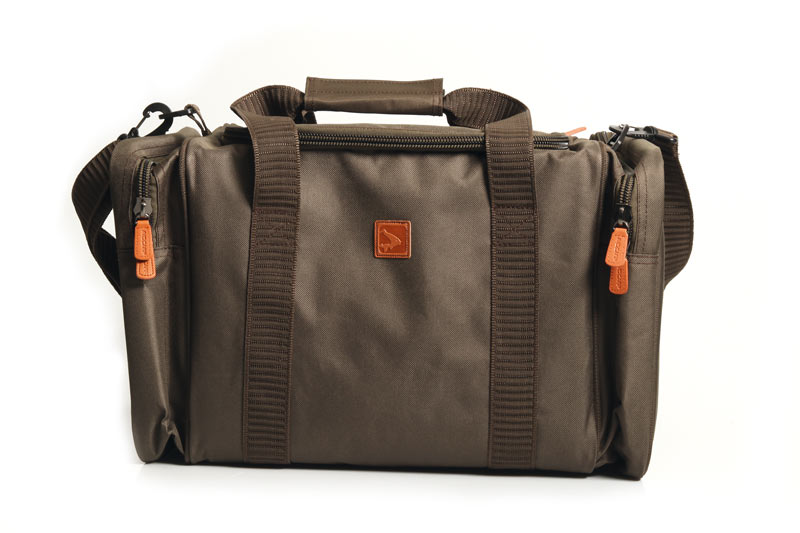 Aqua Products Black Series Food Bag
£45.99
A simple and compact food bag with a large internal mesh zip pocket inside the lid. The zip runs below a very substantial baffle, helping prevent cool air escape through the zip. It has comfortable Velcro carry straps and a very large, generously padded shoulder strap. However, the strap is not removable, which can be a nuisance for those who don't require it. The all round build quality appears fantastic.
Insulated compartment size: 34 x 23 x 25 centimetres (19.5 litres)
Product weight: 1,032g
Test temperature: 12.5oC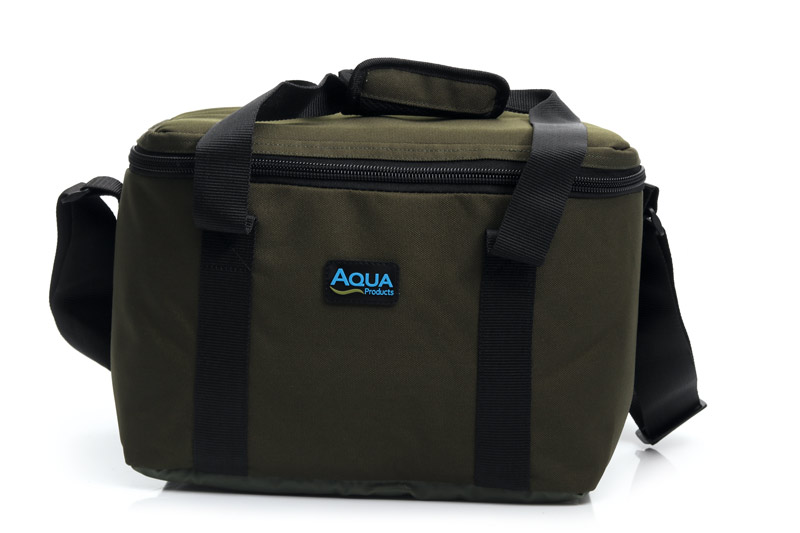 Sponsored By
Order the Aqua Products Black Series Food Bag online today!
Fox Camolite Low Level Cool Bag
£79.99
A well thought out cool bag packed full of features. The large 29.2-litre volume is divided into a main 21-litre compartment and a smaller 8.2-litre lid section. Both are insulated and have a customisable divider to help organise your food. It features a large, removable, padded shoulder strap, comfortable neoprene carry handles and a reinforced hard base. It also has a retaining strap for use in conjunction with the Fox Explorer barrow. The only notable downside is that it is already quite heavy before it is packed.
Insulated compartment size: 39 x 30 x 18 centimetres (21 litres); 39 x 30 x 7 centimetres (8.2 litres)
Product weight: 2,122g
Test temperature: 12.15oC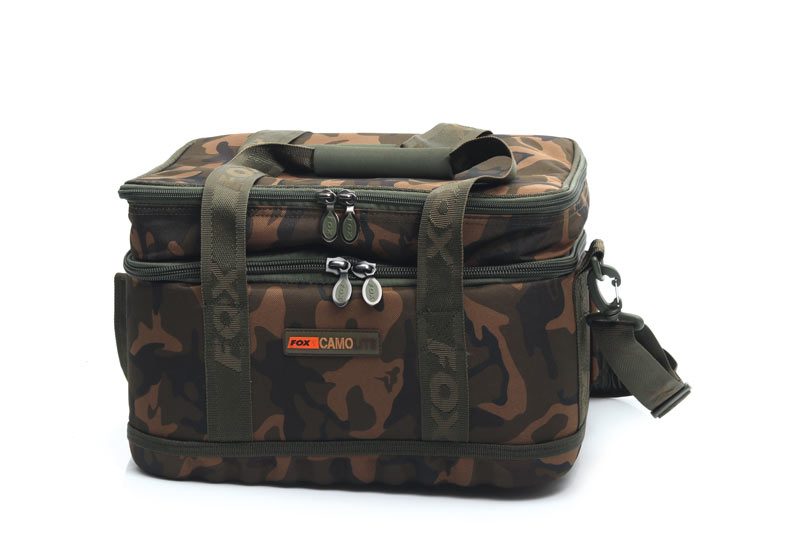 Sponsored By
Order the Fox Camolite Low Level Cool Bag online today!
ESP Large Cool Bag
£34.99
A mammoth cool bag with a huge 32-litre insulated compartment – if you can't fit all of your food in this then you are taking too much! It has a very simple design, featuring a large front pocket, carry handles, a shoulder strap and reinforced base.
Insulated compartment size: 43 x 24 x 31 centimetres (32 litres)
Product weight: 1,402g
Test temperature: 14.35oC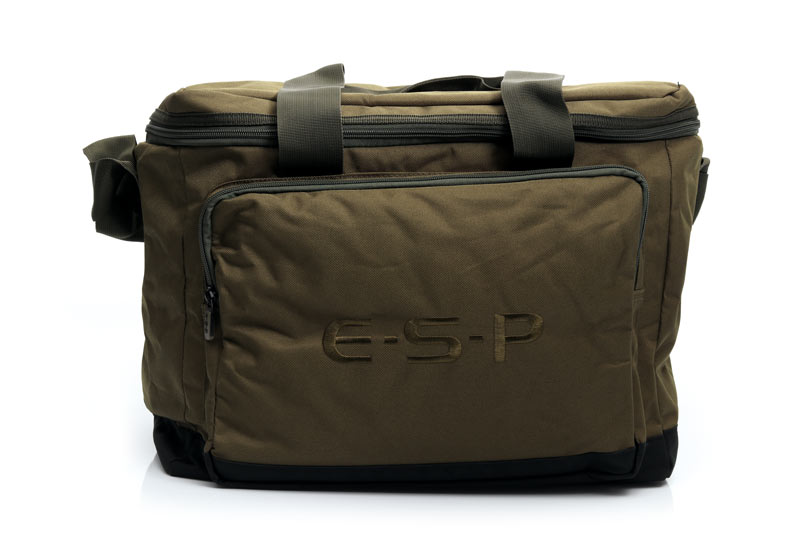 Sponsored By
See similar products like ESP LARGE COOL BAG online today!
TF Gear Drop In Cool Bag
£9.99 to £11.99
A simple and compact vertical-column-type cool bag featuring only a carry handle on the lid. This relatively small bag would work well as a modular item to slip inside a larger carryall or rucksack.
Insulated compartment size: 26 x 21 x 31 centimetres (17 litres)
Product weight: 550g
Test temperature: 13.8oC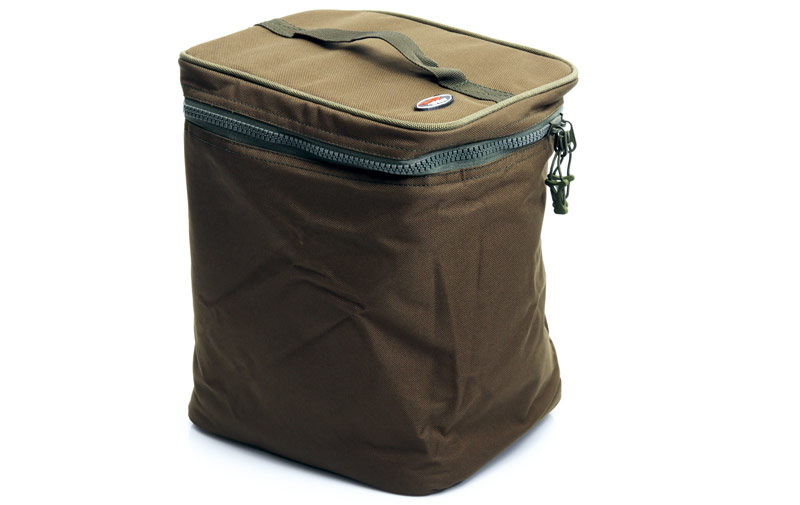 Sponsored By
Order the TF Gear Drop In Cool Bag online today!
Nash Polar Cool Bag
£43.99
This simple cool bag appears very rugged and well constructed. The design features a simple main insulated chamber with a substantial baffle to retain the cold air and pullover cover to further seal the zips. It also has Velcro carry handles and a removable shoulder strap.
Insulated compartment size: 35 x 23 x 29 centimetres (23.3 litres)
Product weight: 1,196g
Test temperature: 11.9oC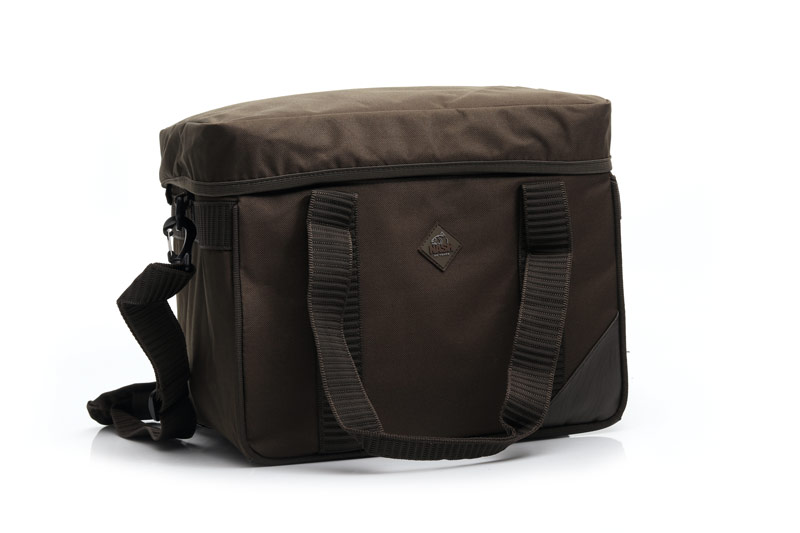 Sponsored By
Order the Nash Polar Cool Bag online today!
THE NITTY-GRITTY
TEST METHODS
To test the insulating properties of each cool bag we measured the rate at which a bladder of cold water inside the bag would warm up. We filled plastic bags with 500 millilitres of water, which was cooled in a refrigerator to a consistent temperature of 4oC. These were placed inside each of the cool bags and an aquarium thermometer was used to take in-situ measurements of the water in 15-minute intervals over a 31/2-hour period. This was repeated to ensure consistent results.
TEST RESULTS
During the test there became clear differences in the insulating properties of these cool bags, resulting in two distinct groupings. The Aqua, Fox and Nash bags were clearly more effective, all maintaining the bags of water over 1oC cooler than the Avid, ESP and TF Gear bags across the 31/2-hour period. Although 1oC is a relatively small difference in temperature, this would be further emphasised with a greater volume of cold content over longer periods of time.
Overall, the Nash Polar appeared to have the best insulating properties.
Figure: The rate of temperature increase over a 31/2-hour test period. Data shown is averages taken from multiple tests.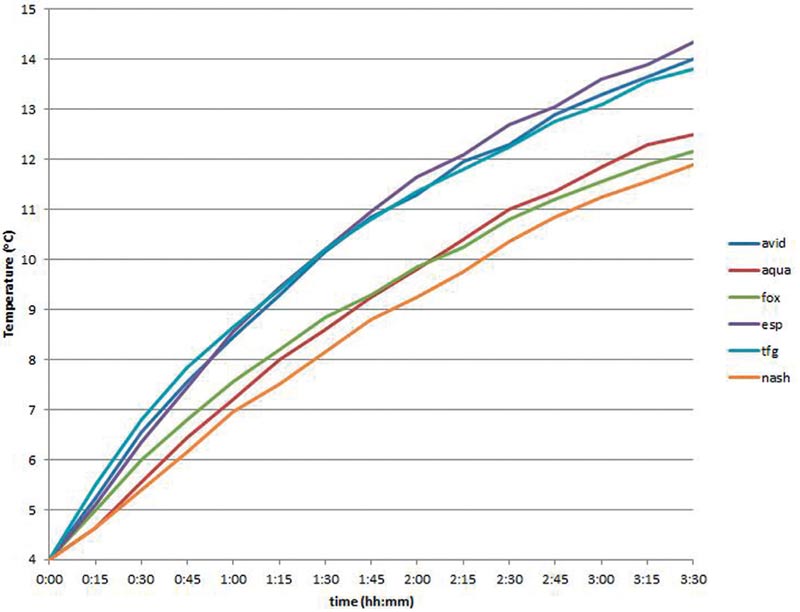 Like what you see?

Or buy a single issue