With this test series we take a look at unhooking mats and of course, protection is paramount here. As much as we all love a pocket-friendly product, we honestly believe that this is one product that no angler should scrape on, ever! What we are looking for here is the complete protective package, how much padding is on offer, can the carp be retained for short periods without flapping off or out of the mat and how mobile the entire bundle is. Yes, before you say it, the carp we have used for illustrative purposes is rather large, measuring in at a whopping 84 centimetres long and 56 centimetres from dorsal fin to pelvic fin, hence the tight fit.
Weighs: 2.9kg Chub's X-tra Protection cradle is a unique fold-flat design for easy transportation along with padded straps. One feature that really caught our attention was the integrated kneeling pad that makes it easier for the angler to get comfortable and, more imporantly, close to the fish for maximum care when doing catch shots. Helping to protect the fish while in the cradle are the improved extra-stiff non-collapsible sides, which makes it a great mat for the angler looking to transport his bankware or other tackle when moving swims or loading the car. The cradle comes supplied with its very own waterproof bag to help keep the carp slime at bay.
FIRST IMPRESSIONS 10/10 PROTECTION 9/10 VALUE FOR MONEY 7/10 TOTAL: 26/30
£99.99

FOR MORE DETAILS GO TO www.chubfishing.co.uk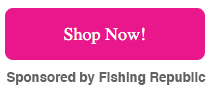 Like what you see?
Or buy a single issue