With thisTest series we take a look at unhooking mats and of course, protection is paramount here. As much as we all love a pocket-friendly product, we honestly believe that this is one product that no angler should scrape on, ever! What we are looking for here is the complete protective package, how much padding is on offer, can the carp be retained for short periods without flapping off or out of the mat and how mobile the entire bundle is. Yes, before you say it, the carp we have used for illustrative purposes is rather large, measuring in at a whopping 84 centimetres long and 56 centimetres from dorsal fin to pelvic fin, hence the tight fit.
Weighs: 1.3kg
This lightweight unhooking mat provides a compact fish-care solution, with built-in retaining flap to ensure that fish are secure. The mat features deep compressible foam and a high-grade Aquatexx fabric. All these key features contribute to a fast-drying mat, which helps to reduce the risk of spreading disease and eradicating smelly gear in the car. It has two large elastic loops allowing it to be rolled compactly, making transportation and storage easy. It is available in camou and green and will suit all mobile anglers.
FIRST IMPRESSIONS 9/10 PROTECTION 7/10 VALUE FOR MONEY 9/10 TOTAL: 25/30
£49.99
FOR MORE DETAILS GO TO www..aquaproducts.co.uk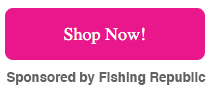 Like what you see?
Or buy a single issue