Firstly, the aesthetics are awesome and it sits beside my rod setup seamlessly. However, let's get it right, it's not all about looks and it's a personal thing whether you like its understated minimal looks, so I will leave that up to you to decide.
Performance-wise, I was simply amazed at how light it was. With a long 6ft handle and large deep-fill mesh, at 1.22 metres I thought it would be fairly heavy and hard to use and hold at full extension but that simply wasn't the case. The depth of the olive green carp-friendly mesh has also allowed me to retain carp in the margins for a short time while getting my bits together on the bank. The spreader block has been meticulously crafted from a special glass-filled engineering polymer that keeps the weight down while retaining unrivalled strength. Complete with isotope slot, this is one item of kit I am going to try and keep my hands on for a long while to come.
Dan Murrell's verdict... Light and a great looking net. A tad pricey though. 4 ( AND A HALF! ) /5
£169.99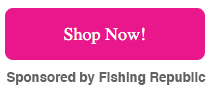 Like what you see?
Or buy a single issue