This is a triangular net with strong, soft, fish-friendly olive-green mesh.
Available in 36in and 42in versions, these are ideal for either the specimen hunters or pleasure carp anglers.
A reinforced spreader block makes it a reliable piece of kit, with a handy two-piece handle that breaks down to become the exact same size as the net, making it a doddle to store and transport and makes it a great candidate when you're stalking or travelling light.
Supplied with a nylon stink sleeve, there's no need to ever have your car stinking of fish again or worry about your net dripping all over your luggage or back seats after a carp-filled session. (DM)
£34.99 to £39.99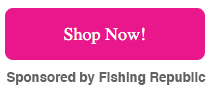 Like what you see?
Or buy a single issue