Fleeced-Lined Velcro-Fastening Boots
One of the most popular designs from the Vass range is the fleece-lined boots with a quick-release Velcro strap. They're waterproof to halfway and the textile upper is shower resistant. These lightweight, flexible boots are quick and easy to put on, perfect for night sessions when you get a bite. They also benefit from no metal components, no rust and no more broken laces caused by rusty lace eyelets!
£59.99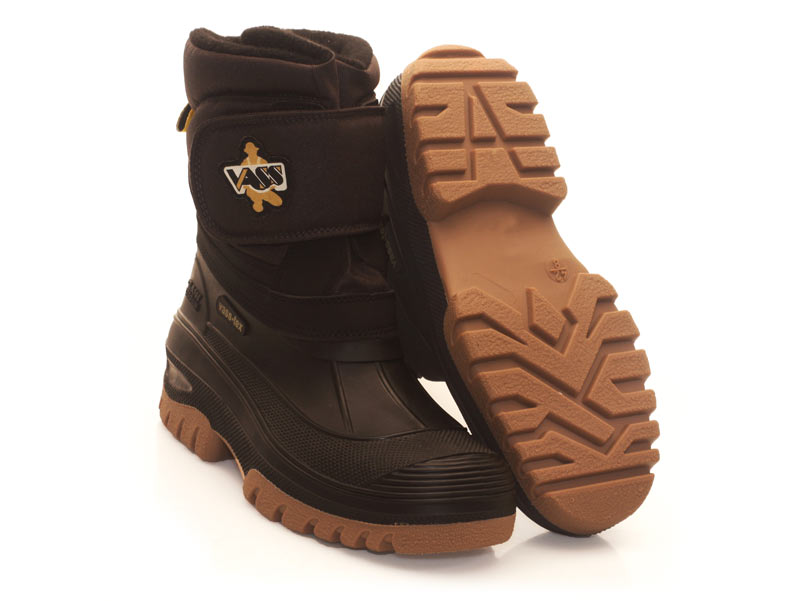 Vass-Tex 700E Thigh Wader
The Vass waders range uses the high-quality Vass-Tex 700 smooth PVC outer with a soft polyester reverse. The body is fused with the New Vass Boot tough, chunky yellow-soled boots offering comfort, reliability and reinforced hard-wearing properties, which are essential when out on the bank. With the 700E thigh waders incorporating the same fantastic qualities stemming from the chest waders, such as elasticated belt and brace with a quick release. With either a non-studded or studded sole, it's easy to see why Vass is at the forefront of the market when it comes to waders.
£51.99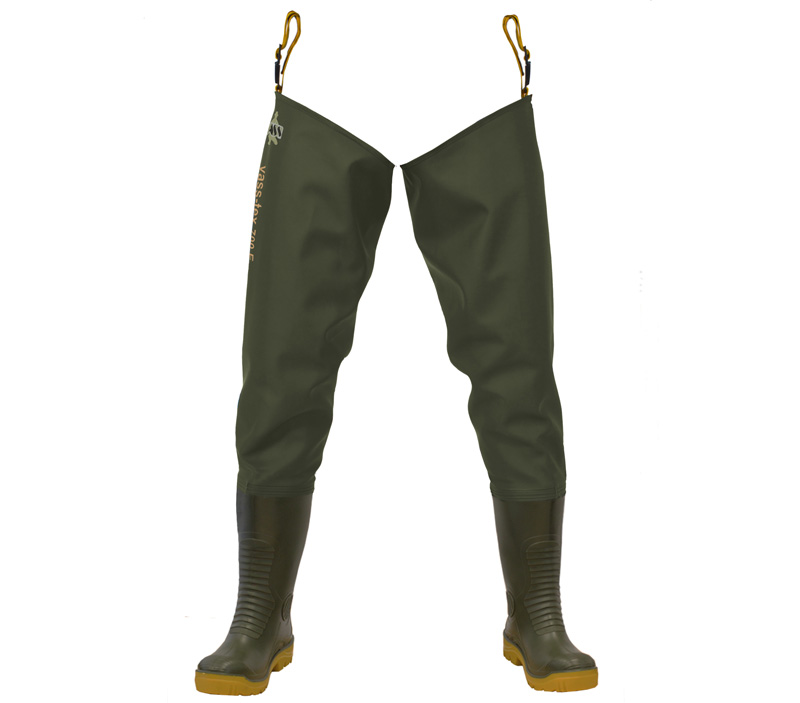 Vass-Tex 'Light' Cropped Jacket And Trousers Khaki
The new ultra-lightweight Vass-Tex jacket and trousers are designed and developed to be compact when stowed away, perfect for the angler on the move, and taking up almost no space at all, ensuring that you can always have a set of waterproofs with you should the weather turn. Although not as hard-core as the rest of the Vass range, this lightweight set is technically top of its market class, offering water resistance as well as a high breathability rating.
£34.95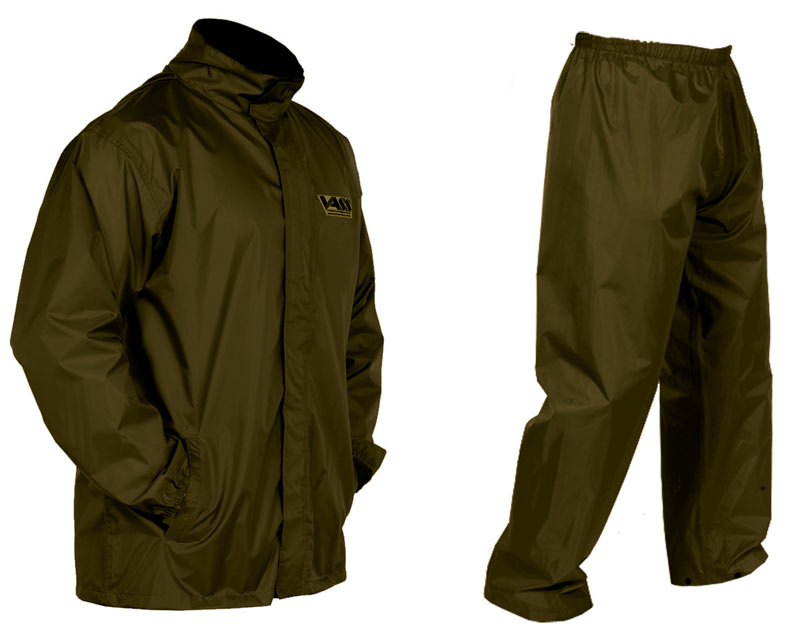 Team Vass 175 Waterproof Breathable Bib 'N' Brace Trousers
The Team Vass 175 'Khaki Edition' waterproofs are based on the Team Vass waterproofs that were designed and tested in the harshest of environments. This performance, reliability and comfort were of course key to many forms of fishing, therefore the 'Khaki Edition' was born to offer a stealth-like version of the proven Team Vass 175 waterproof/breathable smock and bib 'n' brace. The double-layer reinforced knees offer protection when kneeling on rough terrain for those capture shots, quick drying for those wet days on the bank.
£58.95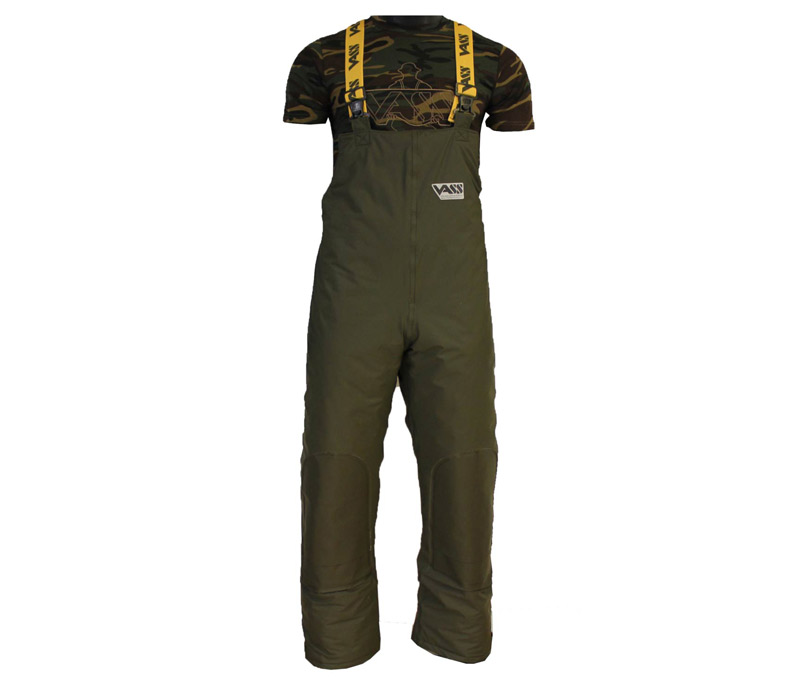 Team Vass 175 Smock Waterproof And Breathable Edition 4
This is made from an all-way stretch Vass-Tex 175 material, offering comfort and less restriction when casting, perfect for those sessions when the elements are against you. The smock is super-quick drying after a wet day, making it perfect for winter and summer use with a fold-into-collar storm hood with drawcord, quad welded waterproof seams, large front pocket with Velcro and funneled storm flap. This jacket boasts quality and is packed full of features, from the elasticated cuffs and lower hem to the extended body length for improved water run-off. 

£73.99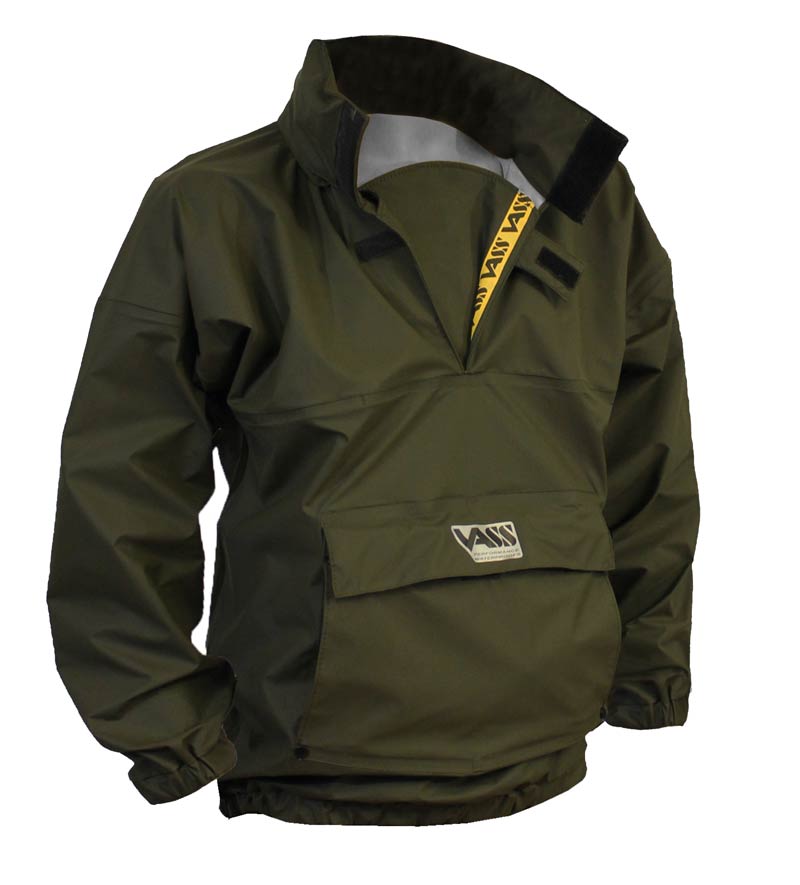 Like what you see?

Or buy a single issue