Marc Coulson's verdict... great mat and now in a really cool finish.
I've used Aqua's Combi Mat on and off for as long as I can remember. On some venues I've opted for something different but the Combi Mat has always been either on the bank or in the background.
Recently, Aqua launched its new range of selected DPM camou-finished items and, while I wouldn't want to use them all (I think it looks a bit weird having everything camou), there are a couple that I really like.
The new Combi Mat is definitely one of them and I've used it a few times now.
Just like the original, all of the features still appear, including super fish-friendly material, twin handles with extended material (although I cut these off because I never lift or weigh carp in my mat), removable shoulder strap and full-zip fish-retaining flap.
It's plenty big enough to cope with the largest of carp and I like the fact that there's plenty of padding without it being too bulky. The firmness of the mat is just right as well. You pay an extra tenner for the camou version, but I do think that it looks the absolute dog's doodahs! (MC)
£79.99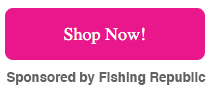 Like what you see?
Or buy a single issue