Featuring a concertina mechanism, the Commander can be erected in seconds from a miniscule 53 centimetres wide by nine centimetres deep to a more than accommodating 115 by 55 centimetres. With a 4cm-thick padded mattress this is a safe and comfortable unhooking mat with a minimal weight of 2.1kg.

Constructed from an easy-to-wash outer fabric and supplied in a compact transport bag, it can be kept in a clean state even after use, which is ideal for when you're loading up the car. With the inclusion of two pegging points the mat can be secured to the ground, keeping it stable and in position.

RRP: £99.99

For more details go to: www.prologicfishing.com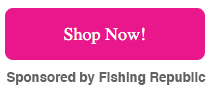 Like what you see?
Or buy a single issue