Often the lively double-figure carp that inhabit a lot of day-ticket waters can be hard to keep under control, but this awesome mat takes away all my worries of fish safety. I have had two carp on the mat at once and been easily able to keep control of them and ensure their safety. If needs be I can use the covers to settle the fish or keep it safe when transferring it from the bank to the lake.

Once finished with the session you take the middle padding out and it can be folded flat into a neat carry bag, making it fit perfectly on the barrow. It will easily accommodate any carp I am likely to catch in the UK. It's an investment and will definitely offer fantastic carp care for any fish you catch.

RRP: £59.99

FOR MORE DETAILS GO TO: www.chubfishing.com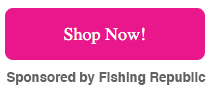 Like what you see?
Or buy a single issue